What is energy healing?
Energy Healing is a gentle, non-invasive technique that helps in restoring harmony, energy and balance within the human energy system using touch. The touch is used by practitioner to clear, balance, and energise the energy fields and as a result. It promotes healing and improved physical, mental, emotional, and spiritual health.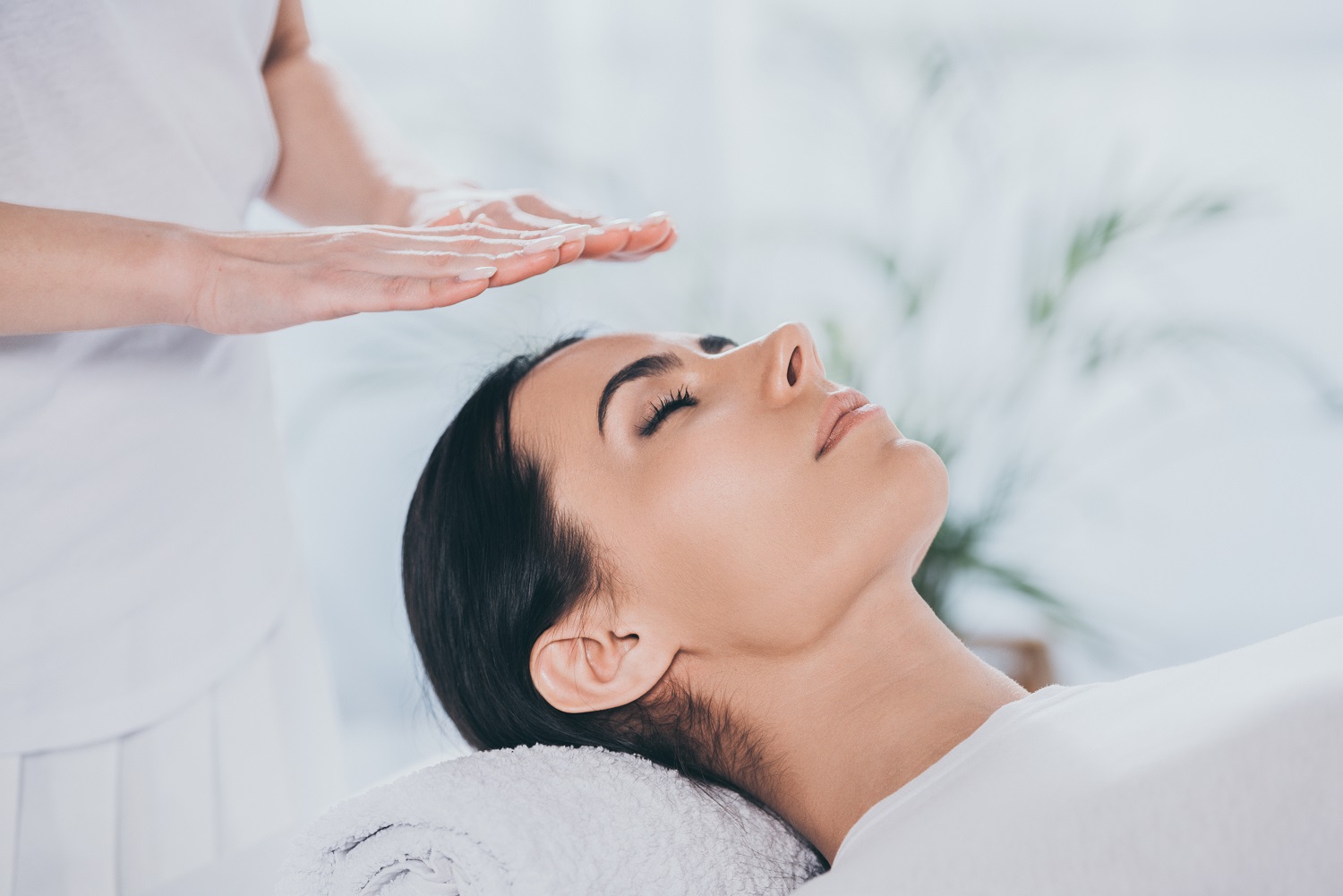 Energy Healing can be used to complement conventional health care and in collaboration with other approaches to health and healing.
How does energy healing work?
Energy Healing is a type of therapy that stimulates the physical energy circuits of the body to help facilitate its healing mechanisms. This holistic therapy is excellent in assisting in the healing process of the person by unblocking the energy fields and helping in preventing future problems by identifying the issues before they manifest into pain in the physical body. Addressing the energy in the body helps in promoting better health and a greater clarity.
How do you prepare for energy healing?
Preparation for energy healing is an important foundation for good energy healing. It is important that you are relaxed, grounded, and in an elevated state before proceeding for a session.
The following process helps you in preparation for energy healing:
Start by quieting the mind and start letting go of thoughts. Take a few minutes to consciously working on the breathing. Breathwork is an excellent way of getting relaxed, grounded, and center
Raising the vibration to the highest possible that can be managed. The following are some ideas that can bring the vibration to its highest potential
Gratitude
Amusement
Thinking about loved ones
Thinking about a special place
Smile
Meditation or Prayer
Breath
Set an intention silently to serve the highest good of the person
Maintain an attitude of non-attachment to the form of the outcome
Types of energy healing
There are several types of energy healing which include:
Health benefits of energy healing
Energy healing provides several health benefits:
Physical
Helps in treating ailments
Helps repair skeletal or muscular injuries
Restores the balance to the basic body systems
Promotes overall wellness and improved immunity
Mental
Releases internal roadblocks
Develops a "success" mentality
Helps in letting go of old feelings such as regret and guilt that has been held back
Helps in conquering fears
Helps in building confidence
Emotional
Eases the pain brought by depression and can find the joy in everyday life
Releases anxiety and replaces it with calmness and confidence
Soothes anger and leans toward understanding and compassion
Relieves long-held sadness
Spiritual
Gives a sense of purpose and meaning in life
Encourages natural intuition and uses it as a guide into good directions
Gains new insights
Harnesses unseen connection to all the people in someone's life