What is Hypnotherapy?
Hypnotherapy is a form of psychotherapy that uses hypnosis to relax the conscious mind and open the subconscious mind to positive suggestions and new beliefs that are essential for breaking self-sabotaging thoughts and behaviours. Hypnotherapy can help improve an array of conditions, including:
Anxiety
Depression
Addiction
Eating disorders
Trauma
Attention-deficit hyperactivity disorder (ADHD)
Weight issues
Obsessive–compulsive disorder (OCD)
Cigarette smoking
Phobias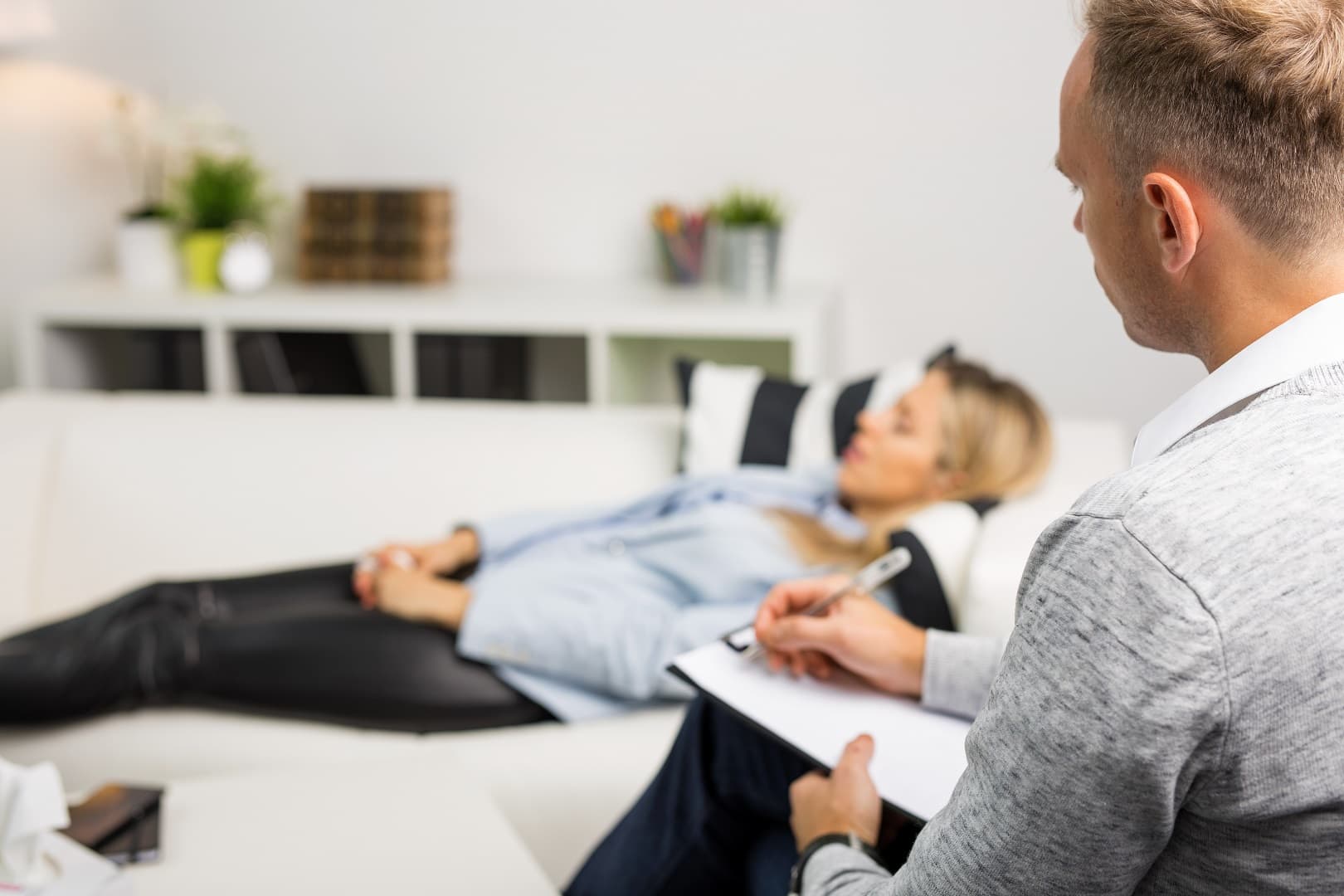 Why Study Hypnotherapy?
Deeply-rooted thoughts, beliefs and emotions influence people's behaviours, decision-making, relationships and overall health and wellbeing. Studying hypnotherapy will give you the power to motivate others to embrace a better version of themselves. You will be able to address the root cause of their unhealthy thinking and behavioural patterns, and ultimately guide them in replacing these with supportive ones.
Hypnosis is a vital tool for improving lives as it releases people from their painful or traumatic past, which influences their current mindset. As a hypnotherapist, you can work alone or collaborate with other health professionals to help others achieve good health and their aspirations.
What Does It Take to Study Hypnotherapy or Become a Practitioner of It?
The ability to understand what others are going through in their lives will drive you to a successful career in hypnotherapy. People have different experiences, which entail patience, as well as good listening skills, to understand. Once you have grasped the ability to get to the underlying cause of a problem, you will be able to tailor your treatment plan to the goals of each of your clients.
Course and Study Options for Hypnotherapy
There are different approaches to applying hypnotherapy, though all of them employ hypnosis to facilitate change at the subconscious level. You can study clinical hypnotherapy, neuro-linguistic programming (NLP), modern hypnosis or Time Line Therapy, depending on your interest and goals.
If you're new to the modality, you can try a certification program for starters and then work your way up to a diploma-level qualification. A hypnotherapy course will open you up to different psychotherapy techniques such as relaxation, visualisation, desensitisation and cognitive behavioural therapy, among others, which you can learn in a span of three days or two years depending on which program you sign up for.
You can learn hypnotherapy in a weekend workshop, online or in-person. You may even opt to enrol in an evening class if you maintain a day job or are preoccupied with many things during the day.
How to Choose a School or Course in Hypnotherapy
Where you choose to study hypnotherapy depends on your goals. If you're looking to establish yourself as a certified hypnotherapist and receive insurance for your practice, consider enrolling in an accredited institution whose curriculum is recognised by the industry's relevant bodies.
You may receive advanced standing towards your diploma or advanced diploma if you have a background in counselling, social service or a similar qualification. Several hypnotherapy course providers also provide training programs that count for continuing education points.
Before enrolling, take the time to speak with a course adviser from each school to learn more about their course material, tuition fees and course duration, among others. Whether you're looking to expand your knowledge in hypnotherapy or new to the modality and want to learn its ins and outs, you'll find a complete list of course providers at the top of this page to help you reach your goals.