What is Personal Training?
Personal training is a one-on-one fitness training that's designed to meet an individual's specific fitness goals through a workout program specifically designed for them. Unlike regular gym activities, a personal training program consists of a sequence of exercises which gradually intensifies.
A personal training session is facilitated by a personal trainer, who guides and motivates their client throughout the program. Their job isn't limited to crafting a workout plan, as they also provide nutritional and lifestyle advice to help their client develop a healthier mindset on their body, health and life as a whole.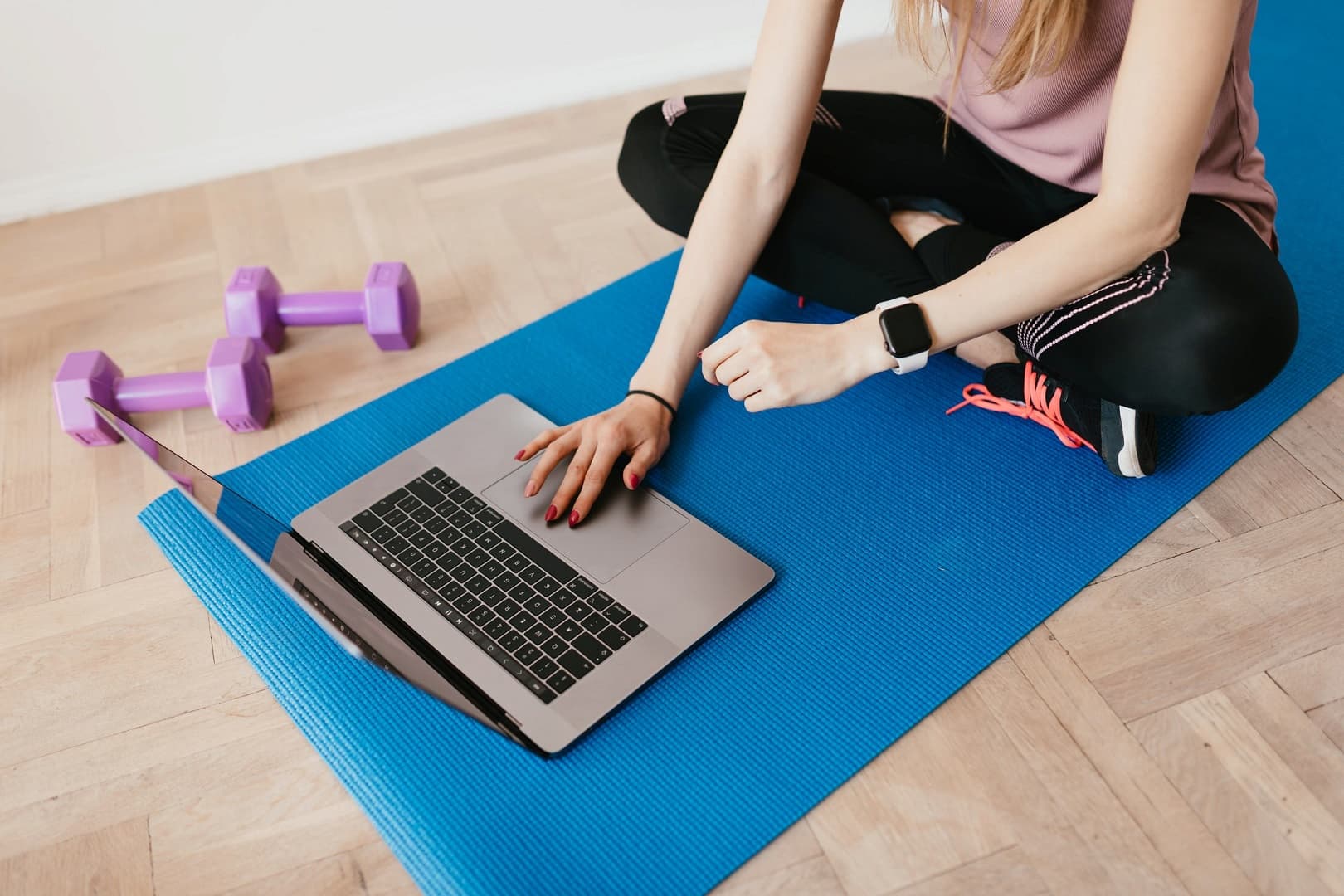 What are the Benefits of Personal Training?
A personal training program improves the physiological, psychological and emotional aspects of health. It boosts the general wellbeing of a person and veers them away from the numbers on the scale, which don't do much to help them achieve their goals.
Having a qualified personal trainer to guide and motivate you reduces the likelihood of boredom or procrastination. A personal trainer will challenge you physically and mentally to achieve the results you want. Working out with a personal trainer rather than just by yourself offers many benefits, including the following:
Ability to perform an exercise routine without the risk of injury
Get expert advice on your specific goal (e.g. improve endurance, achieve great abs, lose weight, etc.)
Produces long-term positive results
Improves nutrition and eating patterns
Allows you to see your body and health from a fresh perspective
If you want to get more in addition to these benefits, an online personal training program is the way to go. Opting for an online personal trainer gives you the flexibility to work out anytime you want and not worry about compromising your day-to-day priorities. Besides this, you also get to reap the following benefits:
You can work out in the comfort of your home
Booking can be done instantly, like in a second or two, through the Zoom communication platform
After your workout, you can take a shower and relax then and there
Yes! No more worrying about the traffic and not making it to your training appointment
Online personal training is way cheaper than face-to-face sessions
You can work with a personal trainer from any city or state
How Does Online Personal Training Work?
An online personal training program is no different from the traditional in-person session. You still get to work face-to-face with a certified physical trainer, albeit virtually, via Zoom. But what makes it really advantageous is that you have the option to do an exercise routine in real time or request your trainer to place it in videos which you can watch when your time permits.
To ensure yourself of a successful online personal training, you need a computer or laptop, a reliable internet connection, a webcam and the Zoom videoconferencing application installed on your device. A mobile phone may work too, but then you want something to support it because there's no way you can hold it while performing the exercises.
Set up your equipment in your own private space away from any distractions. You also want to test your webcam, audio settings and the Zoom app to make sure that everything goes smoothly on your training session.
What Can You Expect From Online Personal Training?
On the first day of your online personal training, the fitness trainer will conduct a short interview with you to understand your goals and expectations. After which, you will do some warm-up and stretching exercises before getting down to a set of agility exercises to test your fitness level. You may find this difficult to pull off at first, but as you progress you'll be surprised at your increased stamina for squats, sit-ups and high-knees, among others.
A personal training session lasts for an hour, so you have to be physically, mentally and emotionally prepared for it. Keep your energy levels high by getting enough sleep and loading up on foods that are rich in protein. As for what to wear, you want something comfortable that doesn't trap moisture in.
Note that you can discuss the complexity level of an exercise routine with your trainer. If you feel that you're not up to it yet, be honest and tell them straight away. Are you all set to sign up to an online personal training program?