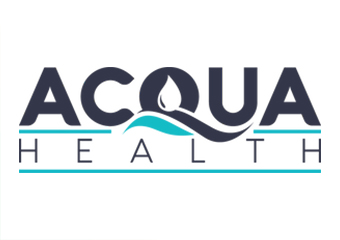 Acqua Health
Clicking on the Send Me Details Now button opens an enquiry form where you can message Acqua Health directly
Send Me Details Now
Toxin-infested bodies are prone to sickness. If you eat a nutritious diet and exercise regularly yet still feel out of sorts, your body is probably full with toxins. Loreta and her team of complementary therapists are here to gently detoxify your body so that it can function properly again.
Colon Hydrotherapist
---
Focus areas
Cramps
Hydrotherapy
Intolerance
Relaxation
Purpose
Wellness
---
---
Acqua Health is a wellness centre in Prospect, Tasmania, that provides a variety of gentle complementary therapies aimed at cleansing your body from within to promote optimal health. Our complementary therapies, when combined with a nutritious diet, regular exercise, and a positive lifestyle, can eliminate toxins that have accumulated in your body and contributed to the discomfort you feel physically, mentally and emotionally.
How We Came to Be
Our founder, Loreta Acquarola, is a registered nurse and certified colon hydrotherapist. She believes that healing the whole person entails a paradigm shift in the way healthcare services are delivered, with a focus on making healthy lifestyle choices to keep the mind and body in peak performance.
Loreta believes that modern conventional medicine is mostly based on the use of pharmaceutical drugs or invasive treatments that only treat sections of the body that manifest symptoms rather than addressing the whole person.
Acqua Health promotes health rather than treating disease by providing a healing environment. Our goal is to support people in reconnecting with their bodies, achieving optimal health, and to provide outstanding wellness and relaxation treatments that boost and improve the quality of life of each individual through physical and mental restoration.
How Can We Help You?
Our services are designed to help our clients detoxify and cleanse their systems, nourish and fortify their bodies, and respond to stress more efficiently. We strive to deliver exceptional, warm and compassionate customer service in a clean, safe and tranquil environment, and to exceed our customers' expectations by retaining their personal dignity and providing hands-on specialised services.
All of us have the power to influence our own health and wellbeing, and Acqua Health is right here to validate that statement. By incorporating our complementary therapies into your healthy lifestyle, which consists of a balanced diet, a regular exercise regimen, and effective stress management, you can feel and look good on the outside and on the inside.
Contact us to learn more about our offerings, or book an appointment to try our Cocoon Infrared Sauna Pod and colonic irrigation.
We're open 4 days.
| | | | |
| --- | --- | --- | --- |
| Tuesday | 10:30 am | To | 5:30 pm |
| Wednesday | 10:30 am | To | 7:00 pm |
| Thursday | 10:30 am | To | 7:00 pm |
| Friday | 10:30 am | To | 4:00 pm |
Qualifications
Certified Colon Hydrotherapist