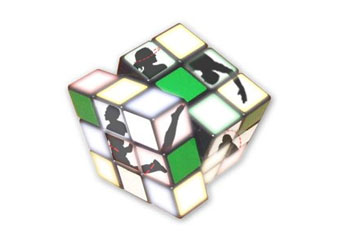 Clicking on the Send Me Details Now button opens an enquiry form where you can message Miranda directly
Send Me Details Now
Do you want to improve your balance, flexibility, and breathing? Feeling stressed? Want to relax, unwind, and feel energised? Wish there was more comfort and less pain in your life? Call Miranda for a consultation to find out how the Feldenkrais Method can help you live without pain.
Feldenkrais Method Practitioner
Servicing area
Kyneton, Victoria
---
Focus areas
Flexibility
Movement
Exercise motivation
Exercise based rehabilitation
Exercise prescription
Strength training
---
---
The Acturelab is a movement program designed to enhance your quality of life.
The objective of their work is to push the boundaries of science through discovery, experimentation, and collaboration.
Throughout the year, they offer interdisciplinary workshops and sessions with practitioners and teachers from other disciplines and areas of expertise.
By learning new action patterns, you can increase performance, prevent injury, reduce pain, and restore movement.
Movement improvement solutions are available to people of all ages and fitness levels.
Services Offered
Feldenkrais Method
This modality is based on principles associated with biomechanics, neuroplasticity, early childhood development, physics, and social sciences.
The following are some key concepts:
Embodied learning
Developing and improving awareness
Holistic approach
Feldenkrais practitioners can help you identify your movement habits that are contributing to your pain, affecting your balance or flexibility, or limiting your abilities.
With their help, you will discover creative ways to move that will reduce or eliminate these issues.
Feldenkrais Method is effective in:
Ageing Well
Pain Management
Movement Disorders
Stress Relief
Performance Improvement
Personal Training
For individuals who are just beginning their fitness journey, Acturelab specialises in technique training.
There's no need to invest in fancy machines or expensive equipment in order to keep up your training.
One-on-one sessions are available by appointment only.
For experienced athletes looking for a performance-based training plan leading up to competition, they can help you increase your performance and avoid over-training.
Training plan consultations are offered online over one hour, with monthly check-ins by SMS.
Exercise Lab
Are your musculoskeletal issues being addressed by prescribed exercises? Do you worry you might not be doing them correctly? Is it hard for you to motivate yourself to exercise?
You might find that the Exercise Lab is the solution to your problems!
This class is intended for individuals who need some guidance and encouragement to stay on track during their rehabilitation.
Exercise Physiology
Exercise physiology is the study of responses to short-term physical stresses and the body's ability to adapt to repeated exposure to physical activity.
Physiologists have the responsibility of ensuring fitness and health for their patients. They should also know the safety risks associated with every type of physical activity.
This involves factors such as injury risk, environmental exposure, and previous illness.
Miranda, Acturelab's principal movement teacher, can prescribe exercise to help you manage chronic conditions, improve function, and rehabilitate safely.
Group classes, personal training, and strength and conditioning programs are now only available online.
For enquiries and appointments, contact Miranda online or by phone.
Qualifications
Accredited Exercise Physiologist
Certificate IV In Fitness
Feldenkrais Method Practitioner
Strength & Conditioning Coach Level 1
Powerlifting Australia Coach Level 1
---