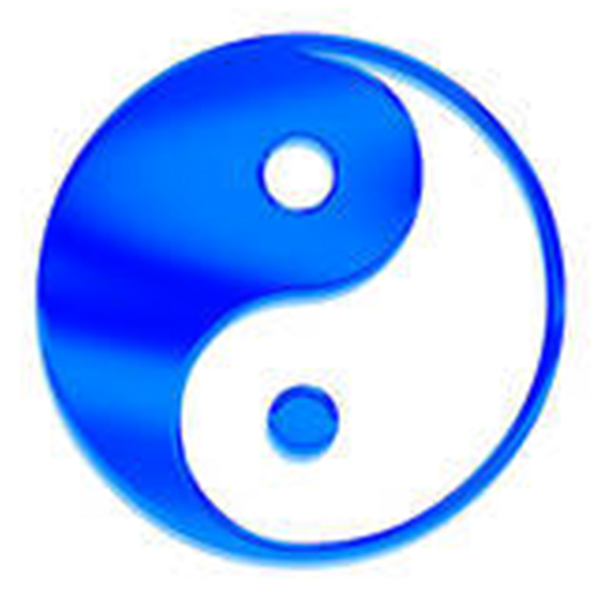 Acupuncture Hornsby-Yi Qi Clinic
Clicking on the Send Me Details Now button opens an enquiry form where you can message Linda An directly
Send Me Details Now
THE NATURAL WAY @ PAIN MANAGEMENT Holistic Health Problem Solutions
Yi Qi ACU-Balance Clinic
Servicing area
TCM Consultation, Acupuncture, Herbal medicine, Cupping, Moxibustion
---
Focus areas
Infertility
Pain relief
Bloating
Stress management
Sciatica
Indigestion
---
WHAT WE TREAT
Pain relief
Muscle Pain, Joints pain, Headache, Sciatica, Gout
Psychological disorder
Stress, Depression, Panic attack, Anxiety, Insomnia, Racing mind
Boost Immunity
Fatigue, Allergies
Respiratory Disorder
Asthma, Bronchitis, Cough, Sinus
Women's Health
Menopause, Period pain, Infertility, IVF Support.
Digestive disorder
Indigestion, Bloating, Heartburn, Diarrhea, Constipation
About
I used to be an engineer and university teacher, major in computers. 20 years of work experience has trained me to quickly find problems, problem-solving skills and the ability to update knowledge.
By chance, I entered the field of Traditional Chinese medicine and found that the system of the human body is much more complex than the computer system, and also found that ancient traditional medicine has many good ways to solve and prevent diseases.
After several years of studying Chinese medicine at university full time and interning at Guangzhou Chinese Hospital and Fujian Provincial Chinese Hospital, I got a degree - bachelor of TCM from China and another degree bachelor of TCM from Australia.
I registered in the Australian Government Health Practitioner Agent (AHPRA - CMR0001711163) as a Chinese medicine practitioner and acupuncturist.
I am still constantly updating my knowledge with top-level doctors and scientists from China, Australia, the United States, and the world.
I have accumulated 15 years of clinical experience in Chinese medicine. Almost all of the clinic's patients are now recommended by GP's, physiotherapists, pharmacists, and patients.
My patients include several categories:
When the patient feels pain, tired, or uncomfortable but lab results haven't shown the reason….
When a patient has taken medication for a long time and is worried about their liver and kidney ….
When a patient has taken medication for a while but it didn't work….Then come to see me – an engineer of the human body.
My TCM Clinic records 1 - 10/09/ 2020
Female, 40-year-old, since learned that her father had died overseas from COVID-19, suffering from pain and headaches for a week. The patient took a variety of high-dose painkillers and the symptoms continued unabated. Sleepy – but can't sleep, hungry - but can't eat, can't drink, vomit as soon as you eat or drink. GP checked the result of the x-ray shows normal,then she came with her husband to my clinic for help.
Chinese medicine diagnosis:
At this time, the patient suffers from sudden, strong mental stimulation, has exceeded the scope of their own body can tolerate, the functional activities of Qi are disorder and disharmony of Qi and Blood in viscera. leading to the occurrence of disease. Chinese medicine believes that joy, anger, worry, thought, sorrow, fear, panic is called the Seven Emotions which is one of the important causes of disease. "The Seven Emotions" is an important part of the theoretical system of Chinese Medicine.
Treatment:
Through small, shallow acupuncture conditioning, to balance the patient's pulse for 15 minutes, then the patient began to cry, she was saying her father was on the phone one month ago and he was still healthy. The patient's spirit began to relax, but the muscles of the whole body were still tight.
Start cupping the patient to loosen the muscles,
Due to the cold and tight abdomen of the patient, abdominal acupuncture was made and equipped with far-infrared light
Before the treatment was over, the patient said that she wanted to eat pizza. All the pain has disappeared.
Result: In the second day follow up phone call, she said slept well, eat well and all returned to normal. Now this patient often comes to the clinic for other TCM treatments
Note: My TCM Clinic records 2.,3., will be in the update file.
Clinic Information
Address: Suite 1, Level 1 (as Middle Level) 32 Florence Street, Hornsby New South Wales 2077, Australia
Phone: 02 8924 5520 or 0435 112 324
Hornsby Train Station 3 minutes' walk, or Bus Terminal 3 minutes' walk
Hours
| | |
| --- | --- |
| Monday | Closed |
| Tuesday | 09:00 am – 05:00 pm |
| Wednesday | 09:00 am – 05:00 pm |
| Thursday | 09:00 am – 05:00 pm |
| Friday | 09:00 am – 05:00 pm |
| Saturday | 02:00 pm – 06:00 pm |
| Sunday | By Appointment |
Qualifications
Bachelor of Traditional Chinese Medicine (Australia)
Bachelor of Traditional Chinese Medicine (China)
Professional Membership
ATMS - Australian Traditional Medicine Society
---