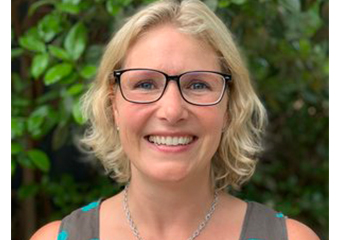 Clicking on the Send Me Details Now button opens an enquiry form where you can message Maressa Derry directly
Send Me Details Now
Welcome to Adelaide Drama Therapy and Counselling   As human beings we all experience challenges in life. Often we manage with the support of family and friends. Sometimes this isn't enough and you need to be able to open up in a safe confidential space, without judgement.
Adelaide Drama Therapy and Counselling
Focus areas
Personal growth
Growth
Frustration
Anxiety
Coping skills
Stress management
---
---
About
My name is Maressa and I am based in Blackwood, South Australia. I gained my degree in The Netherlands 16 years ago, where I first worked as a Drama Therapist. Following this I moved to the UK where I continued work as a Drama Therapist and school counsellor for several years at a special school. I feel passionate about helping people in a creative, safe and personal way.
For the last 7 years I have worked as a school counsellor in Blackwood, and 4 years ago I started my own practice, Adelaide Drama Therapy and Counselling. I feel strongly about professionalism and ongoing personal development. I am a professional member of ACA (Australian Counselling Association), SAPCA (South Australian professional Counselling) and ANZACATA (Australian, New Zealand and Asian Creative Arts Therapies Association). Please don't hesitate to contact me for more information or to book an appointment.
What is Drama Therapy?
Drama Therapy is a creative arts therapy that uses the performance arts to promote psychological, emotional and social change. It is a method of working and playing that uses action methods to facilitate creativity, imagination, learning, insight and personal growth.
The goal is to recognise problems and to start a process of acceptance, change and personal development.
Drama Therapy has two elements:
The dramatic explores the creative and spontaneous potential of the body and mind, through working with drama related techniques. The therapeutic allows the psychological needs to be identified and worked through in a safe and supportive environment and in a non-directive manner.
I use a variety of interventions with clients, including stories, puppetry, improvisation, drama and movement to allow clients to explore their past experiences and express themselves in a way that might be easier than directly talking about it. I also use music, and art in my practice. Drama Therapy involves verbal and non-verbal work.
Especially for children, dramatic play can reduce the world to a size where it's manageable and where the events of everyday reality can be played out in comparative safety. Drama Therapy is like learning with the whole body.
On the surface Drama Therapy can look much like drama, however it is the intent behind the choice of techniques and their link to therapeutic goals that makes it so useful. The aim is not to produce a piece of performance for an audience but rather the processes of the drama that give opportunity for personal expression and reflection.
Specific benefits of Drama Therapy:
reducing feelings of isolation, frustration and anxiety
developing new coping skills and patterns
broadening the range of expression of feelings
experiencing improved self-esteem and self-worth
increasing sense of play and spontaneity
developing relationships and social skills.
I work with children with ASD, Trauma, Anxieties, ADHD, ODD, behaviour difficulties, self-esteem issues, depression and other difficulties. Drama Therapy sessions typically last for up to an hour, depending on the child's concentration.
Counselling
Counselling gives you the change to talk with a trained person who will really listen to you and can help with new ideas and new ways of resolving a problem.
People use counselling to receive one on one support for a range of issues and to help find solutions to their own challenges.
Counselling can help you to:
Address specific issues in life
Manage anxiety and depression
Cope with separation and losses
Overcome trauma and life challenges
Repair or strengthen your relationships
Provide support with Parenting and Child issues
I use contemporary therapy this utilises a myriad of therapeutic modalities. (eclectic approach) I use elements from a range of therapeutic techniques with the goal of establishing a therapy that is personally tailored to the client.
---