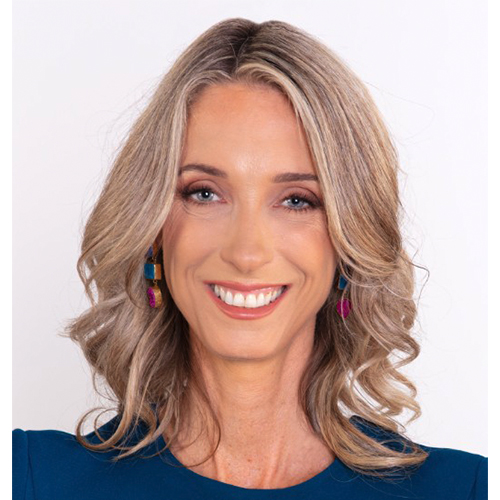 Natalie Fox ND- Naturopathy and Me
Want to find out my availability, pricing or opening hours? Click on Send Me Details Now to get started.
Send Me Details Now
Clicking on the Send Me Details Now button opens an enquiry form where you can message Natalie Fox BHS.ND.Grad Dip Ed directly
Discover how you can recover from injuries faster, relieve pain and aid the body's recovery. We specialise in applying naturopathic techniques to your problems so that you can get back to your normal life quicker.
Natalie Fox BHS.ND.Grad Dip Ed- Naturopathy and Me
Servicing area
Ashmore, Queensland
---
Focus areas
Learning disabilities
Arthritis
Disabilities
Eczema
Hormonal imbalance
Hypertension
---
☼All new patients will receive 15% off their first consultation fee!
☼Please mention the Natural Therapy Pages to receive this discount.

Choose the Natural Alternative For Your Families Health!
Visiting a naturopath is a great step forward in looking and feeling fantastic!

Together we will design a health treatment plan tailored to meet your needs and get you feeling well again, paying close attention to the details of your health that are unique to you.

WHAT IS NATUROPATHY?
---

Naturopathic Medicine, or Naturopathy, is a practice of preventing, assessing and treating conditions of the human mind and body. By integrating conventional health sciences with a range of natural therapies and traditional medicines, naturopathy treats the patient's mental, emotional and physical states for a lasting effect.

The foundation of Naturopathy is the philosophy of the "healing power of nature". This means that the body has its own healing energy within and with the help of naturopathic treatment; the body can repair itself and recover from illness if it is in a healthy and supportive environment.

ABOUT NATALIE FOX
---

Natalie Fox BHS.ND (Hons) completed her degree through the University of New England and Health Schools Australia in 1998.

During this time Natalie also completed a four and half year residency with her mentor Dr Arthur Newman. Dr Arthur Newman was a well-known leader in natural health for over twenty-five years on the Gold Coast. He was a qualified Naturopath, Chiropractor and Acupuncturist.

After the completion of her studies, Natalie stayed on with the practice and began working as a Naturopath and took over Dr Newman's patients when he retired.

After sixteen years of being in practice, Natalie has become very proficient in the field of bioenergetic medicine. This method of practice is mainly performed on a Vega Diagnostic Machine.

Being specialised in a unique diagnostic method of treatment enables Natalie to contribute a service that is quite different from any other. While still encompassing the many varied aspects of naturopathic medicine. After screening, treatment may include various homeopathic, vitamin/mineral/herbal supplements, or laser/acupuncture therapy.

Naturopathy encompasses many modalities that effectively complement one another. By being able to utilise many different modalities in her practice Natalie can help to provide patients with a better total health wellness outcome.

Many people who are tired, overworked and sometimes sick, know they should be eating the right foods, exercising regularly and taking nutritional supplements. Sometimes it is hard for them to find the right advice, and people often get confused regarding what is best for them with all the different information that is available today.

Natalie can provide you with a clear, simple and practical lifestyle program to achieve the best health plan for you. To ensure success she will personally provide you with ongoing support throughout your program and monitor your personal progress!

THIS CLINIC OFFERS THE FOLLOWING TREATMENTS
VEGA SCREENING
ALLERGY SCREENING
HOMEOPATHY
WEIGHT MANAGEMENT
NUTRITIONAL COUNSELLING
LASER THERAPY/ACUPUNCTURE
BUTEYKO BREATHING METHOD
LITERACY & NUMERACY STUDENT EDUCATIONAL LEARNING SUPPORT PROGRAMS
EAR CANDLING
SPECIALISING IN WOMEN'S, MEN'S AND CHILDREN'S HEALTH
CORPORATE WELLNESS PROGRAMS

ALSO SPECIALISING IN:


THE IRLEN METHOD SCREENING
---

Irlen Syndrome is a perceptual problem that can affect achievement, learning, and performance for struggling and good readers. Irlen Syndrome is not detected by standard educational, visual, or medical tests.

Individuals may have slow and inefficient reading, strain, fatigue, or poor reading comprehension. Writing, copying, math computation, and or/computer use can be affected. Those with Irlen Syndrome often do not make significant progress from instruction and remediation.

Approximately 46% of individuals with reading problems, ADD/HD, dyslexia or various learning disabilities may suffer from Irlen Syndrome. Individuals may be viewed as underachievers with behavioural, attitudinal, or motivational problems. Individuals may appear bright but seen as 'not trying hard enough.


LASER THERAPY
---

Laser Therapy is a form of phototherapy that involves the application of monochromatic light over biological tissue to elicit a biomodulative effect within that tissue.

Natalie uses a Smart Laser that is a sophisticated premium quality laser phototherapy instrument designed to deliver precise dosages of low-level laser energy.

Laser Therapy is a universal way of treating muscles, tendon, ligament, connective tissue, and bone and skin tissue with one simple piece of equipment. Laser Therapy in the treatment of chronic and acute conditions enables a shorter recovery period and is a drug-free treatment useable at every stage of training.

Laser Therapy promotes rapid healing, enhances cell growth, prevents scar formation, and reduces
Laser light increases the production of prostaglandin and collagen fibrils and accelerates cell reproduction during the treatment of open wounds.
Reduces inflammation and pain from strain to muscles and tendon, tendon and periosteum, tendon and synovial membrane tendon and bursa.
Reduces pain and inflammation, improve mobility of osteoarthritis affected joints.
Increases microcirculation to reduce pain and oedema induced muscle fibre damage from over-taxation of the muscles (Myosotis).
Improves mobility of joint in association with manual treatments of contractures,
Acceleration of remodelling of scar tissue to give more cosmetically acceptable results in post-operative scarring.
Laser Therapy is effective in the tonification and sedation of all superficial acupuncture points.
Some Treatable conditions include:
Acne, Eczema, Chronic Back & Neck Pain, Headaches, Sprains & strains, Haematomas, Capsulitis, Bursitis, Osteoarthritis, Rheumatoid Arthritis, Ligament & Tendon Fractures, Carpal Tunnel, Frozen Shoulder, Neuralgia, Small Bone Fractures, Herpes, Burns, Wound Healing, Leg Ulcers, Dermatitis, and Scar Adhesions.


NATURAL FERTILITY MANAGEMENT
---

When do you want to fall pregnant? Let us make up a fertility plan to suit you and help you be more fertile - naturally!


NATUROPATHY CONSULTATION
---

What to expect.

An initial appointment with Natalie will take between 1-1.5 hours in which your medical history and general lifestyle will be reviewed in order to determine a naturopathic treatment regimen suited to your individual needs.

Diagnostic procedures such as physical exams, blood and urine analysis may be required in order to establish a treatment and health-promoting program. Naturopathy is suitable for everyone, from infants to the aged.

Natalie is trained to employ safe and effective natural therapies that will support and stimulate the healing power of nature in the gentlest, least invasive and most efficient manner possible. She will use a range of methods to assist in the healing process including herbal medicine, nutrition diet and lifestyle recommendations, vitamins and minerals, flower essences, homeopathy, hair, tongue, and nail analysis, laser therapy/acupuncture and VEGA assessment.

Natalie recommends only the highest quality, most effective products that's why she recommends Metagenics products.


WHAT TO BRING TO A CONSULTATION
---

A list of prescribed medication or supplements that you are taking and any recent medical tests such as blood tests, X-rays etc.

THE CLINIC:
---

The clinic offers a professional & nurturing environment and takes great care to cater for your individual and unique requirements.
Convenient parking.

CLINIC TIMES:
---

TUESDAY 8.30am-5.30pm
WEDNESDAY 8.30am-5.30pm
FRIDAY 8.30am-5.30pm
EVERY SECOND SATURDAY: 8.30am-12.00pm

Please phone for all appointments.

Please leave a message if the phone is unattended, when Natalie is conducting patient consultations she does not take calls.

Other appointment times are available upon request.


ONLINE NATUROPATHIC DISPENSARY
---

Natalie stocks all of the best quality, most scientifically tested and researched natural nutritional practitioner only products, such as Metagenics, Phytomedicine, Orthoplex, Nutrition Care and many more.

These products are only available to you when prescribed by Natalie after a consultation.

Existing customers are now able to purchase these products if they have been prescribed for you online.

Any existing patient online email orders placed over $200.00 will receive free postage and handling, so place your order today!


GIFT VOUCHERS:
---

What a fantastic gift!
Give your loved ones a treatment that will help them to stay healthy and enjoy their life to the fullest!
Information can be taken over the phone and vouchers sent out at no extra charge.
The vouchers are high quality and beautifully designed and are sure to be appreciated.
The perfect gift is only a phone call away.

HEALTH REBATES:
---

Natalie is a member of the Australian Traditional Medicine Society and is accredited with all the major health funds.

If you have private health insurance that covers Naturopathy then you can claim your treatment.
(REBATE AMOUNTS DIFFER DEPENDING ON YOUR FUND)

PAYMENT DETAILS:
---

EFTPOS FACILITIES ARE NOW AVAILABLE, CASH OR CHEQUE.

FAMOUS QUOTES
---

☼ "Every human being is the author of his or her own health or disease"- Sivananda

☼ "Let food be your medicine and medicine your food" - Hippocrates

CLICK HERE TO READ MY BLOGS

HOW CAN NATUROPATHY HELP YOU?
---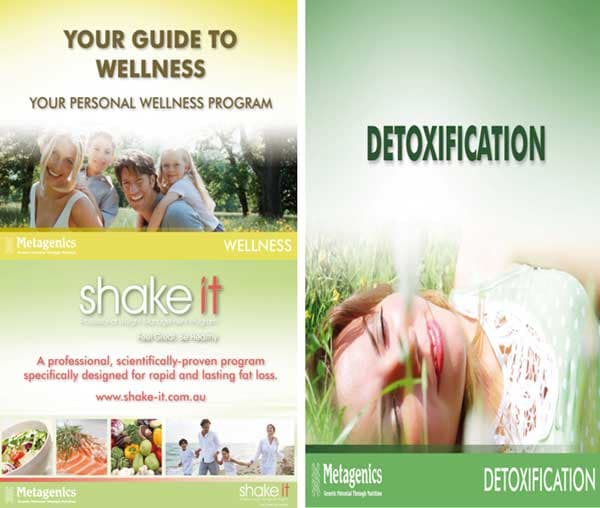 Do something positive for your physical and mental health!
• Relieve stress and anxiety
• Improve poor digestion
• Lose weight
• Control mood swings
• Overcome fatigue and exhaustion
• Regulate hormonal imbalance
For more information on any of these programs please call today!



TESTIMONIALS
---
I first went to see Natalie for a throat infection almost 7 years ago. I had been getting them chronically for about 5 years, and this one was particularly virulent. I couldn't believe how quickly I recovered from the illness after my appointment! Under Natalie's general care, my chronic throat infections have completely discontinued, and I am in the best health of my life. I am so thankful that I live in an area where naturopathic and homeopathic medicine is available. Thank you Natalie for the best medical care I have ever received!
Kelly D.


Natalie Fox was recommended to us in 2001. My son was 2 years old and had an active social life. He was a very healthy child. That winter, however, we caught every cold that came our way. We took our son to Natalie so we would not spend another winter like the previous one. I appreciated the thoroughness of her interview of his characteristics and tendencies. We did not feel rushed and her knowledge of her field was obvious. She figured out what his constitution needed to bring him back to a healthy balance and he spent the next seven years with nothing more than an occasional cold. She is skilful and empathetic and we are thankful we have established a relationship with her.
Sally W.


I have always been drawn to seeking health and well-being through holistic approaches. I am so grateful now to know Natalie, and so greatly appreciate the care and thoroughness, the breadth of knowledge and integrity that she brings to her work. She has helped me effectively and efficiently with every issue I've brought to her, from allergies to mood swings, to digestive problems, to heart health and hormone problems. It gives me a sense of well-being just to know that she is here and that she is my naturopath.
Lyn D.


Natalie has worked with me for eight years and guided me through a number of ailments including trauma, mental illness, female issues and postpartum depression. I have been very grateful to have her in my life and the life of my family. Her incredible intuition and knowledge have impressed me immensely as has her ability to treat the cause and not merely the symptom. She was the first naturopath to make me aware of food allergies and how they affect so many aspects of my life and consequently reduced mental imbalances that had caused much suffering. Likewise, through recognizing my blood sugar problems and liver issues she was not only able to address physical problems but emotional ones as well. She supported, advised and counselled me through my pregnancy and has been my son's healthcare provider offering a great deal of good advice for starting his life in a natural and healthy manner. I am truly indebted for her wisdom and friendly care.
Jenny B.




QUALIFICATIONS
---
Bachelor of Health Science (Naturopathy)
Diploma of Naturopathy/Remedial Massage
Graduate Diploma of Education
Qualifications
Bachelor Of Health Science (naturopathy)
Professional Membership
ATMS - Australian Traditional Medicine Society
---