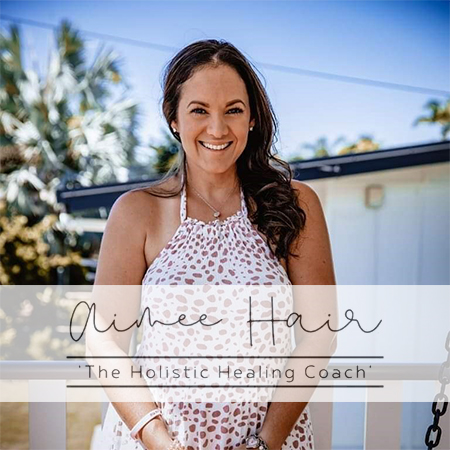 Aimee Hair - 'The Holistic Healing Coach'
Join the Next Level and get an exclusive pass to events, workshops and symposiums that are relevant to personal development.
The Next Level Annual Membership Program
Focus areas
Joy
Facial
Love
Readings
Finances
Happiness
---
---
Be Part of the Next Level
It's the ultimate goal of Aimee Hair - 'The Holistic Healing Coach' in Mundingburra QLD to turn every person in the world into the best version of themselves.
The power to improve your relationships, career, finances and health is at your fingertips. Be part of The Next Level to find out how to cultivate your innate power and recreate your life exactly the way you want it to be.
What's in it for you?
The Next Level is an annual membership program for people like you who want to get the most out of life. It gives you access to top-notch transformative tools and insights from experts in the field of personal development.
It's an all-inclusive pass for members-only activities, educational resources, freebies and many other exciting stuff.
Your annual membership of $330 comes with the following:
12-month access to our online community
10% discount on all of Aimee's services and products
2 x monthly live and interactive video conferences with Aimee Hair and her guest speakers
Access to monthly members only events and courses
Invitation to our annual two-day live destination event with speakers, activities, workshops and party at conclusion
Access to all event recordings
Early bird invitation to attend any Choose You Conference or other events facilitated by Aimee
---
Book an appointment to learn more about The Next Level membership program.