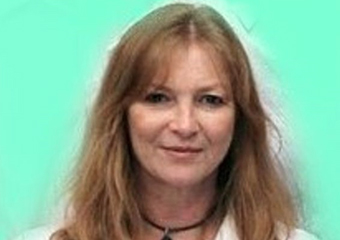 Armadale Kelmscott Kinesiology
Alert Practitioner
By clicking on the Alert Practitioner button, we send the practitioner a message on your behalf that you would like to get intouch with them.
Pamela has extensive knowledge, experience, and has a wide range of qualifications.
Armadale Kelmscott Kinesiology
Focus areas
Frozen shoulder
Inflammation
Weight management
Memory
Intolerance
Addiction
---
---
About Me
Pamela was born in New Zealand before her family relocated to Western Australia. She has moved around the country to NSW and & QLD, however, once more settled in WA. Pamela's awakening began in 20's and she found that she had an ability to draw "stuck" energy out of people which she says feels "like plasticine".
A survivor of domestic violence and drug abuse taught her much about how to use energy, misuse, and abuse and she was able to set herself free, empowering herself to create a more fulfilling and energised reality.
Furthering her journey of self-empowerment, she graduated as an Energetic Kinesiologist from the O'Neill Kinesiology College in January 2018. Pamela is deeply passionate about being the most authentic and genuine being that she can be via self-empowerment and acceptance, conscious awareness and development, recognising the energy patterns that limit the self, and inspiring others to do the same in their own lives, if that is their journey.
---
Testimonials
Pamela Henderson has been a friend of my daughter for some 8 years. In early June this year I developed symptoms of rheumatoid arthritis and began treatment for the symptoms of inflammation.
While I awaited specialist treatment, I became more and more infirm and was unable to perform seemingly simple tasks. It seemed whatever was going on was affecting every joint in my body. By late august I mentioned to my daughter I was thinking of trying acupuncture. She agreed with trying alternative therapies and suggested her friend Pamela who is currently studying kinesiology was worth trying.
I usually enjoy good health but as I had become so depressed with the dramatic change in my physical life, I was willing to 'try anything'.
Not knowing what to expect but knowing I couldn't be any worse. I called - made an appointment- and literally CHANGED MY LIFE.
After my first session my daughter asked how I had found it and I replied that I felt like there was a light at the end of the tunnel. Both my sister (who lives with me) and daughter could see a noticeable improvement in my gait and I had to agree there was a definite correlation to pain improvement. I continued weekly sessions and could feel and see a dramatic improvement each week and continue to do so. Along the way I have been most impressed with Pamela ' s thorough, caring and professional manner. I believe she has a genuine gift in this field. I wish Pamela well in her endeavors as I continue to relax and trust in her healing process.
Michele Harlock
Grateful client.
---
For more information about the best services for your needs or to organise an appointment - just give me a call or visit my website.