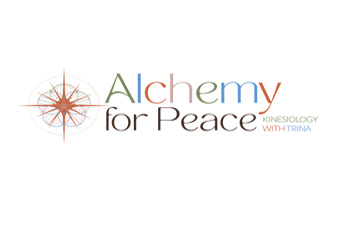 Clicking on the Send Me Details Now button opens an enquiry form where you can message Alchemy for Peace Kinesiology with Trina directly
Send Me Details Now
Trauma and fear from past experiences alter your perception of yourself, others, and the world around, which changes your reality. Seek Trina's assistance if you're bound by negativity or trapped in an unpleasant situation, and you'll be on your way to creating your own happy reality.
Alchemy for Peace Kinesiology with Trina
Focus areas
Fears
Chakra balancing
Energy balancing
Chakra healing
Intuitive guidance
Ancestral healing
---
---
Free yourself from the chains of old belief patterns that hold you back from living a balanced and harmonious life here at Alchemy for Peace Kinesiology with Trina. This healing sanctuary in Maroochydore, Queensland, provides energetic medicine that removes blockages in the subconscious mind that manifest as physical, mental or emotional illness.
Trina Smith, the owner of this haven, has dedicated the last 20 years of her life to assisting people who are enslaved by trauma, phobias, grief, and other negative emotions stemming from memories of previous life events that have been fixed in their subconscious mind. She uses kinesiology, counselling, flower essences and other holistic healing techniques to address the emotional cause of an ailment and restore balance to the mind, body and spirit.
How Can Trina Help You?
Trina's guidance will help you recognise limiting patterns of thought and behaviour, which will reconnect you with your authentic self and allow you to live the life you desire.
She has studied and trained extensively in the field of metaphysics, so she is well-versed in a variety of natural remedies. Trina's healing approach is founded on a blend of modalities, teachings and influences gleaned from her extensive experience in life transformation.
Trina's healing arsenal includes the following:
Kinesiology
Heart-centred counselling
Children's trauma therapies
Crystal healing
Reiki
Access Bars
Essential oils & flower essences
Sound healing
Neuro emotional healing
She offers her own specialised quantum energetic processes based on her own experiences and participation in countless shamanic ceremonies, healings and workshops, as well as her use of nature itself as a healing tool.
What Kind of Healing Do You Need?
Kinesiology & Counselling
Combining kinesiology and holistic counselling creates a powerful tool that allows you to explore key emotional factors that are contributing to your poor health or unsatisfying life. Both modalities will help you identify emotional patterns etched in your subconscious mind that have long influenced your decisions and outlook. This realisation will enable you to tap into your inner resources in order to shift energies that will benefit your overall being. Kinesiology can help with all areas of your life, including:
Mental health issues
Stress
Hormonal problems
Fertility issues
Postoperative recovery
Emotional distress
Loss of direction or purpose
Relationship issues
Grief and loss
Pre- and postnatal care
Healing for Children
Maintaining your child's energy field is critical for disease prevention. Children are highly sensitive to the energy in their surroundings, so it is important to guide them in developing a thorough understanding of it so that they can respond effectively to various energy frequencies. Knowing this will allow them to naturally listen to what their bodies need.
Empowering Teens
A teenager's life is similar to reaching a fork in the road, where they feel compelled to take responsibility for their actions. It is at this point that they begin to seek independence and discover their true selves. Providing them with a safe space where they can freely express themselves and feel understood is critical during this transition. Most teenagers seek Trina's help for reasons that are fueled by strong emotions they cannot fully comprehend, such as body image issues, self-love and empowerment.
Vibrational Essence Therapy
Trina's vibrational remedies are available in a variety of forms, including plant-based medicine, crystals and sound frequencies, among others. One of the highlights of this type of healing process is the use of flower essences, which help to support a person's entire being. Essences carry the energetic imprint of the substance used to address a specific issue.
Schedule an appointment for a face-to-face or online healing session.
Contact Trina today for a free 15-minute consultation!
We're open 5 days.
| | | | |
| --- | --- | --- | --- |
| Tuesday | 8:00 am | To | 6:00 pm |
| Wednesday | 8:00 am | To | 6:00 pm |
| Thursday | 8:00 am | To | 6:00 pm |
| Friday | 8:00 am | To | 4:00 pm |
| Saturday | 8:00 am | To | 12:00 pm |
---