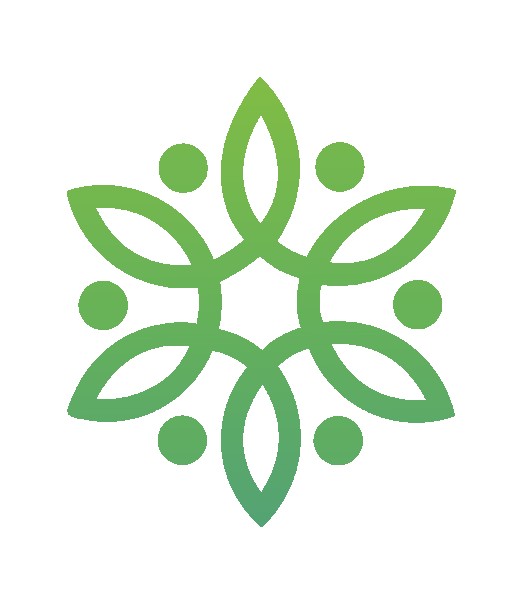 AF Health - Adelaide Naturopath Clinic
Alert Practitioner
By clicking on the Alert Practitioner button, we send the practitioner a message on your behalf that you would like to get intouch with them.
Adelaide's Leading Natural Health Clinic 9 Osmond Terrace, Norwood(08) 723 063 55
AF Health Adelaide Naturopath Clinic
Servicing area
Adelaide, South Australia, Australia
---
Focus areas
Optimal health
Health assessment
Skin problems
Lifestyle
Health goals
Mental health
---
---
Providing medical testing and evidence-based treatments to manage your health naturally
Take a Virtual Tour of the Clinic Here
AF Health Specialises In
Digestive issues & IBS

Weight Loss

Thyroid Support

Gut Health

Children's Health

ADD & ADHD

Autism

Acne

Mental Health

Auto-immune Conditions

Chronic Health Complaints.
Professional Naturopathy Treatment at Adelaide's Leading Natural Health Clinic
As a group of professional Naturopaths, we're committed to providing high-quality, evidence-based naturopathy services.
We're dedicated to helping all our patients take control of their health through our state-of-the-art lab testing services, herbal medicine, nutritional advice, and lifestyle modifications.
Operating since 2017, we specialise in advanced lab testing, gut health, thyroid issues, weight loss, childrens health, autoimmune conditions, sleep problems, mental health and skin problems.
All Naturopaths are members of the Australian Natural Therapists Association and hold Bachelor of Health Science Degrees with qualifications in Naturopathy, Nutrition, and Herbal Medicine.
With a deep understanding of Biology, Nutrition, and Herbal Medicines you can be assured that AF Health has the tools, knowledge, and experience to treat your condition.

Taking the guess-work out of your health concern with advanced medical testing
The aim of naturopathy is to identify the underlying cause of your health issue, so we can treat you effectively, instead of simply reducing symptoms.
Advanced lab testing offers us a way to identify what is really going on in your body, so we can formulate the correct treatment plan to get you back on the road to overall health.
Test samples may include urine, stool, breath, hair and saliva. If we require blood samples, we'll refer you to a local pathology lab, where the sample will be taken and then sent off to the specialist lab for processing.
Understanding the exact cause of your health condition and its associated symptoms allows us to draw upon the latest scientific data and medical research, in order to formulate an effective treatment plan.
Having this information means that we're not just taking educated guesses as to what is wrong or just managing symptoms.
Armed with the results of your tests, our team of experienced Naturopaths can devise a comprehensive treatment plan specifically for you in order to restore your health.
What to expect
As one of Adelaide's leading Naturopath clinics, we're dedicated to helping you attain the best in health and wellness, through our specialist advice and expertise.
After you've booked your appointment, you'll receive an email confirming your booking, which includes a link to an online patient intake form. Please take the time to fill this out before your appointment.
You will also be sent an email with login details to our portal. The portal will contain your personal information, which you can edit any time. You can also change and cancel appointments by logging into the portal.
A reminder email will be sent 3 days prior, and a text message the day before.
Upon Arrival
When you arrive at our health clinic, our friendly receptionist will greet you and ask you to take a seat in our comfortable, light-filled waiting room. Your Naturopath will come and collect you for your appointment. Feel free to take a virtual tour of our health clinic.
Your First Consultation
Your first consultation lasts up to 50 minutes, and is an opportunity to discuss your health concerns in detail and for your practitioner to gain a deep understanding of your condition in order to address areas that need attention.
We do this via a comprehensive health assessment, and by taking a thorough case history. It's during this consultation that we also perform a variety of preliminary tests to assess initial problems including mineral deficiencies, blood sugar levels, blood oxygen, and blood pressure.
In many cases, further laboratory tests may be required to validate and identify the cause of your health issues.
Treatment Plans
After your initial consultation at our natural health clinic, your practitioner will spend a significant amount of time formulating a personalised, naturopathic treatment plan.
This plan is based on your test results, case history, health goals and scientific evidence. Your practitioner will provide detailed recommendations on dietary, lifestyle or herbal interventions that will accelerate your results.
They may also recommend further testing in order to gain a deeper understanding of your condition.
Review Consultations
We believe in providing only the best in healthcare to all our patients, which is why we schedule review appointments.
This is an opportunity to monitor your progress, discuss any concerns you may have, and to adjust or tweak your treatment plan if necessary.
Regular reviews are the best way to help you regain optimal health, quickly.
---
If you would like more information, please contact AF Health on (08) 723 063 55 or visit our website here

---
Qualifications
Bachelor In Health Science
Professional Membership
ANTA - Australian Natural Therapists Association
---