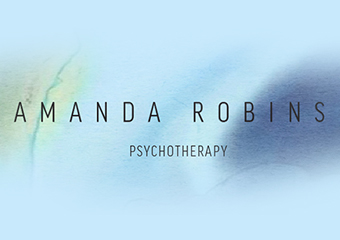 Clicking on the Send Me Details Now button opens an enquiry form where you can message Amanda Robins directly
Send Me Details Now
In working with young people, I hope to create a safe space to find words for things which might slip beyond us. I support, coach, mirror and sit with people, finding empathy and attuning to feelings which might not be ready for words. As a part of this process, I encourage young people to explore their creativity and to experiment with the use of images and art to help them communicate feelings.
Amanda Robins Psychotherapy
Focus areas
Adolescents
Mental health
Transformation
Adults
Nurturing
Growth
---
---
About Me
Hi, my name is Amanda and my aim is to make a difference in young people's lives.
Adolescence and young adulthood is a time of testing and transformation.
A period of growth and discovery that is often filled with excitement – and challenge. My overall aim in working with young people is to help them emerge from this period of a challenge with a strong and healthy…
Our sense of self not only defines who we are, but who we are in relation to others. Finding and nurturing one's authentic self is the most important developmental task facing all of us. Adolescence and young adulthood is the core period for exploring and defining our identity - finding out who we are and what we want.
During this time, we are confronted with the many possibilities and potentials of life – there are lots of questions to be answered – who am I, what do I value, what do I want to do with my life? Career and study, relationships, family, friends – these are the areas where we can be tested and where we can also find meaning, solace and growth. It is my aim to help young people make the most of this time and to help them on their pathway to finding their true self.
A place of support and guidance through times of growth and change. A place to embark on the process of discovery, where together we can build the foundations of a fulfilling and authentic life.
I am a clinical social worker with a special interest in young people and families.
After a career as an artist and academic, I decided to retrain in order to work therapeutically with young people.
Since completing my degree, I have worked with young people and adults in a range of mental health settings and am currently employed in the public mental health system supporting families.
How I Work
In my work with young people, I try to understand their world.
My aim is to remain open to them, to be attuned emotionally and to work with them to find the best pathway through this time of changes and challenges. As part of the process of therapy, I aim to help young people improve their communication and develop relationship skills which will help them make good choices and maintain their equilibrium in the face of life's challenges.
With adolescents and young people, it is important to help them feel comfortable in opening up the space of reflection and emotional exploration – to find their voice and feel safe.
---