Find a Acupuncturist in your area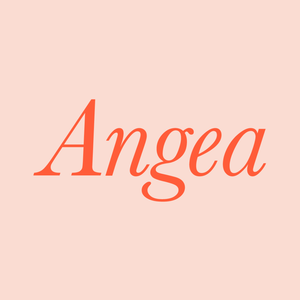 Member since 2007
Angea Women's Health
Acupuncture & Chinese Medicine
Want to find out my availability, pricing or opening hours? Click on Send Me Details Now to get started.
This practitioner is currently unavailable.
Angea supports women through every stage of life from puberty through to menopause with Acupuncture and Chinese Herbal Medicine. We support women through the following conditions:
Endometriosis, PCOS, Adenomyosis

Fertility

IVF

Coming off the pill

Hormonal Rebalancing

Musculoskeletal
Angea Women's Health

Welcome to Amanda Waaldyk Traditional Chinese Medicine

Amanda & Associates specialize in Acupuncture & Chinese Herbal Medicine.

Services

Acupuncture and Chinese Herbalism
Acupuncture for IVF

Acupuncture prior to starting your IVF cycle
Acupuncture during stimulation stage
Pre and post transfer acupuncture
Egg Collection

Cupping
Moxibustion
Chinese herbal medicine




---




Some of the conditions which are commonly seen by our team are:





Women's Health:





Hormonal Imbalance
Painful Periods
Heavy Periods
Irregular Menstruation
Fibroids
Endometriosis
Polystic Ovarian Syndrome (PCOS)
Ovarian Cysts
Fallopian Tube Blockage
Menopause




Fertility & Reproductive Wellness




Infertility
Natural Fertility Management
Pre-Conception Care
IVF assistance (preparation for cycle & embryo transfer)
Male Infertility- low sperm motility, low sperm count, low concentration, low sperm morphology


As seen on ABC TV show Catalyst, Acupuncture can increase the chance of success for couples seeking to have a baby through IVF. Acupuncture helps stimulate the flow of blood to the uterus, thus making the lining of the womb more receptive to the implantation of the embryo. When supported with Herbal Medicine can regulate the menstrual cycle and hormonal imbalances.



You can read more on my blog at http://www.angea.com.au/





Pregnancy




Miscarriage
Morning Sickness (Nausea/vomiting)
Heartburn
Musculoskeletal (lower back pain, sciatica, pelvic pain)
Breech babies
Pre/Post Natal Depression

Other common conditions treated are: common colds/flu, stress, fibromyalgia, digestive disorders, constipation, insomnia, allergies, anxiety, depression, fatigue, anemia, tiredness, urinary tract infections and weight loss.



Sports Medicine, Rehabilitation and Injury Prevention



Common conditions seen by Amanda are:


ACL Injuries
Bone Fractures
Muscle pulls/strains
Patellofemoral Syndrome
Rotator Cuff Injuries
Back & Neck Pain
Herniated Discs
Tennis Elbow
Golfers Elbow
Runners Knee, Common Running Injuries
Shin Splints
Sports Improvement Enhancement Package
Sports Recovery

Acupuncture accelerates the recovery process by reducing swelling and inflammation, stimulating new tissue growth and increasing blood flow to the injured area. This allows for improved range of motion, flexibility and reduced muscle tension all of which optimize and reduce recovery time.



---




What To Expect in a Treatment



Chinese medicine utilizes a variety of methods for diagnosing and addressing illness. Every treatment begins with a thorough interview and acupuncture treatment. Other modalities such as soft tissue work, herbal recommendations, infared heat therapy, moxibustion, cupping and gua sha may also be used depending on the individual's needs. Diet, exercise, and lifestyle recommendations will be used in conjunction with other modalities in order to work towards optimal health and prevention of future illness.



---




Health Life Balance: "Looking after your well-being"




People undergo extreme physical and mental stress throughout their lives, conditions, which can weaken their body and increase the risk of injury and disease. Traditional Chinese Medicine (TCM) effectively increases the immune system and strengthens the body's overall energy system by regulating hormone levels, releasing toxins and removing stresses. The goal of Chinese Medicine is to prevent disease by maintaining the body's smooth flow of Qi. Through a combination of acupuncture, herbs, moxibustion, body work, dietary suggestions, and stress management, Chinese Medicine provides one with the tools to make positive change, maintain optimal health and prevent disease.

Treating Disease with Chinese Medicine

Chinese Medicine provides the body with the information it needs to initiate the natural healing process. As environmental forces - stress, lifestyle, diet, and climate – impact the body, it is easy for diseases to develop. Illness occurs when Qi becomes obstructed causing build up in some areas and deficiency in others. The goal of Chinese Medicine is to smooth out obstructions, restore balance, and prevent illnesses from becoming severe or chronic. If an illness is already chronic, the goal of Chinese medicine is to fortify the body and facilitate return to a healthy and dynamic state of well being.



---




Modalities of Chinese Medicine



Acupuncture

Acupuncture involves the insertion of fine, sterile, disposable needles into specific points on the body known as acupuncture points. These points act as gates into the body's Qi and restore it's smooth flow. Qi, translated as "breath," "air," or "energy," is the substance that mediates all of our body's interactions with the external environment. It is said that no disease can occur as long as Qi moves smoothly throughout the body. To facilitate this smooth flow, acupuncture harmonizes areas of deficiency and excess within the body by manipulating the distribution of Qi, blood, and body fluids (lymph, excess fluid, swelling, etc.). By manipulating and harmonizing the body's Qi, blood, and body fluids, acupuncture acts as a way of both preventing and curing disease.

Herbs

Herbs are an integral aspect of a Chinese Medicine Treatment. Herbs greatly enhance the effect of acupuncture because they are not only able to redistribute substances within the body but are also able to add essential substances to the body. As dietary supplements, Chinese herbs can boost internal deficiencies as well as eliminate harmful substances that accumulate pathologically.

Customized herbal formulas are based on ancient combinations that are cooked together into a tea. Herbs can also be dispensed as granules, pills, tinctures, wines, and topical creams, pastes, and plasters.

Cupping

Cupping involves creating a vacuum in a suction cup over various parts of the body for therapeutic effects. By briefly heating the air in an inverted cup, a vacuum is produced when the air cools after the cup is quickly applied to the skin. Cups may also be mechanically evacuated using small hand-operated pumps. The resultant low pressure under the cup causes a localized expansion of tissue, which produces a profound vasodilatation reaction.

Suction cupping is used therapeutically to draw blood flow to areas of ischemic pain, thus flushing capillary beds and re-supplying vital nutrients. Suction also mobilizes and stretches soft tissue by pulling it up and away from underlying structures, thus loosening areas of adhesion or restriction and activating muscle spindle reflexes that relax contractile tissue



---




Diet and Chinese Medicine



Maintaining Health with Diet

The foundation of a healthy diet is regularity and balance. Foods should be eaten calmly, slowly, and at regular intervals throughout the day. Chinese medicine separates food into flavors – salty, bitter, sweet, spicy, sour, and bland – each of which acts on the body in a specific way. Foods also have temperatures due to their inherent nature as well as the way they are prepared. The best way to maintain health is to avoid eating too much of one flavor or temperature by choosing a wide range of foods that are seasonal, fresh, and unprocessed. By eating a varied diet, one can maintain an internal balance that fuels both the body and the mind.



---






Hours of business:



Monday to Saturday By Appointment
Bookings Essential on Saturday




Location:



Located near Coles & Woolworths car park, 5 min walk from Prahran Station.
Tram: Toorak Rd, Mavlern Rd & High Street. Chapel Street and St Kilda Rd




---
Qualification details
Amanda Waaldyk graduated from Victoria University with a Bachelor of Health Science. Following graduation amanda undertook further studies within China with a strong focus on Gynaecology and Musckuloskeletal disorders. Amanda has certificates from the following hospitals:
Zhejiang Provincial Traditional Chinese Medicine Hospital, Hangzhou.

Red Cross International Hospital Huai Hua

Jinan Traditional Chinese Medicine Hospital, Shandong TCM Affilated Hospital

Certificate in Cosmetic Acupuncture, Medboo Beijing

Amanda is a triathlete and worked previously with the Western Bulldogs. Amanda also volunteers with the organisation Hands on Health (HOH).



LOOKING AFTER YOUR WELLBEING
---
Service categories