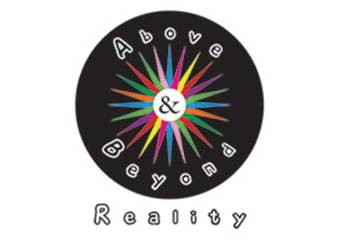 Clicking on the Send Me Details Now button opens an enquiry form where you can message Rodney A Mcdonald directly
Send Me Details Now
Creating your life by design
Above & Beyond Reality
Focus areas
Fears
Anxiety
Emotions
Stress management
Purpose
Habits
---
---
About Us
Hi, I'm Alex McDonald the founder of Above & Beyond Reality from Perth, Western Australia. I work with Psych-K™ to change limiting habits and beliefs within a person.
Dr Bruce Lipton Ph.D, cell biologist and author of 'Biology of Belief' has published findings that state it isn't our genes that determine the majority of our habits and decision making, rather it's our subconscious beliefs.
Dr Lipton is an advocate for PSYCH-K. It works hand in hand with his research findings that a change in the perception of reality is fundamental in achieving a life of peace and harmony.
We are in a time where change is constant and is happening at a rate that has never been experienced before. Our current models and concepts of ourselves and our businesses are constantly being challenged, creating what can feel like chaos and disorder.
This is because our core belief system - what determines our actions and thinking patterns - can become outdated and based on a false philosophy.
We would like to introduce you to a new paradigm. A new elevated way of thinking.
Albert Einstein said:
"We cannot solve a problem with the same level of thinking that created it."
Backed by the latest science, our methods for creating sustainable change are beyond will power, affirmations and positive thinking. They promote adaptability and flexibility, allowing us to easily navigate through life's great number of opportunities to grow.
Seek the change you desire. Allow us to be your change agents.
Hi I'm Rod. After many, many years of self-talk, positive affirmations, shear will power and a lot of prayer to be a different and better version of myself, I did make big shifts in my thinking. I learned how to relate to myself in kindness and spiritually being one with ALL that IS and discovered who the real ME is.
Even after all that, though, I still had so much I wanted to change. Why? Because when I stopped all the positive self-talk and prayer I seemed to slip back, I struggled to remember I had made changes and found myself back in old patterns of thinking.
Psych-K™ has changed all that! Albert Einstein said "you cannot solve a problem with the same level of thinking that created the problem". Psych K does just that…. It reprograms the thoughts at the subconscious level. Because our subconscious is like a tape recorder, it records and stores exactly as it was told and it is running continuously in the background, governing our thoughts, emotions and behaviours.
This process which only takes about 20 minutes has radically elevated my thinking, my performance at the work I do, my learning, my relating and my perspective on all of life.
My mission and service to you all is to bring out the greatness within each person I meet with. My purpose is to see every person unshackle the potential and the leader within to be authentic, great and free from the ideas, stories and limitations holding that back.
What is Psych-K™
Psych – K™ is a process that allows you to recognise and quickly convert beliefs that hold you back on a subconscious level. It gives you the power to eliminate stress, fear and anxiety associated with past experiences in life and to reprogram your old beliefs for newer updated beliefs.
Neuroscience studies indicate that our subconscious is the source of 95% of our conscious actions and beliefs. By the age of seven our subconscious mind is developed and has automated our responses and beliefs that gauge how we interpret life.
As humans we are creatures of habit. What determines our habits are our subconscious beliefs. They form our psychological and biological reality.
Our beliefs create our reality. By changing our beliefs we can change our actions and therefore change our reality.
Psych-K™ gives you the power to transform your life from a day to day struggle into a journey of peace and satisfaction - mentally, emotionally, physically and spiritually. It magnetises your dreams and desires into your life.
Dream big!
What You Didn't Know About Psych-K™ and the Subconscious Mind
Psych-K™ is a unique and direct way to change your subconscious beliefs.
If you are always working towards a goal but never seem to obtain it, you may have conflict between your conscious beliefs and your subconscious beliefs.
Our subconscious mind controls our thoughts, beliefs, emotions, memories, skills, instincts and behaviours.
Psych-K™ uses muscle testing (kinesiology) to communicate directly with the subconscious mind.
By communicating with the subconscious mind you can truly determine what you like/dislike, what is positive/negative, what is true/false.
Psych-K™ is a safe and easy way to change the programming of the subconscious mind. You are always in full control of the process.
Psych-K™ works with two people: the Partner (the person who is changing a subconscious belief) and the Facilitator (the person who guides the Partner through the process).
A Psych-K™ session can be held in person, over the phone or on Skype.
---