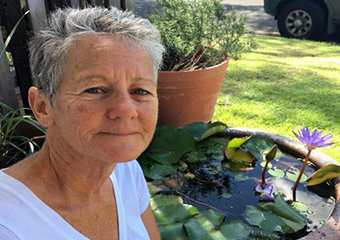 Clicking on the Send Me Details Now button opens an enquiry form where you can message Annette Lane directly
Send Me Details Now
My name is Annette Lane. I am passionate about relieving pain.
Annerley Acupuncture
Focus areas
Midlife
Addiction
Purpose
Wellness
Circulation
Headaches
---
---
About Me
I have always had a passion for helping people and completed my first massage course back in 1975. I went on to become an accredited Remedial Therapist and a Learn to Swim Teacher. I became a School Masseuse and taught Learn to Swim at a private girls school. I coined the Talent Development Program for musicians and athletes at the school. I concentrated on utilising Structural Alignment, Trigger Point Therapy, and Deep Tissue Massage.
Throughout this time, I was drawn to Acupuncture and Ayurvedic Medicine and chose to undertake a bachelor's degree of Acupuncture at Endeavour College. Furthermore, I completed an internship at Guangxi Traditional Chinese Medical University in Nanning, China in 2009, observing, working, and learning alongside noted and respected doctors and professors within the Chinese Hospital system.
I have expanded my clinic at Annerley and offer moxa, electro-acupuncture, auricular acupuncture, massage, Chinese herbs, dietary advice, cupping, and stretching techniques. I spread my time across Cotton Tree, where I have another clinic and I work for Mates4Mates on a Tuesday, treating servicemen and women suffering PTSD and pain conditions with individual consultation and group Community Acupuncture.
---
For more information about the best services for your needs or to organise an appointment - just give me a call or visit my website.