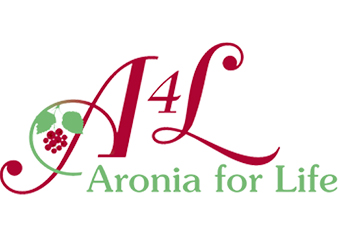 Aronia For Life
Focus areas
Business
Energy
Joy
Love
High cholesterol
Chemotherapy support
---
Your body deserves the best quality, pure, nutrient dense and delicious antioxidant juices and superfoods. If you already enjoy classic antioxidant rich beverages such as green tea and juices including pomegranate, mixed berry, tomato, açai berry, mangosteen and other fruits, you'll know just how simple and delicious getting your daily dose of antioxidants through juice can be. However, for lovers of fine health foods and organic juice in Australia, there's now an even more nutritious and delicious option!
We're proud to introduce aronia berries, one of the world's most potent sources of bioavailable antioxidants. Organic aronia berries, which are farmed in Europe, have a significantly higher antioxidant capacity (ORAC score) than even elderberries and wild blueberries. In fact, they have around four times the ORAC of goji berries! They're not just highly nutritious, they have a uniquely crisp and refreshing flavour.
Aronia for Life is a trusted Family Business established in July 2013. Whilst traveling around Europe I came across 100% organic cold pressed Aronia Berry Juice. As I had previously read literature about the positive effects of Aronia juice, I was very excited to finally try this amazing product as I wasn't able to find it in Australia. After taking it for a few weeks I experienced many health benefits of this juice; I had an increased energy level, solved my digestive issues, lowered my cholesterol and cleared my urinary tract infection. Aronia Juice provided me with a lasting impression, therefore when returning in Australia, I contacted the manufacturer to find out how we can get the rest of the Australians to experience the amazing health benefits of Aronia Juice. The manufacturer was delighted to introduce 100 % Organic Cold Pressed Aronia Juice to the Australian market. We thrive to improve the health of the Australian people. We guarantee that you will experience the health benefits of Aronia Juice from the very first sip.
By managing a Health food store for 10 years I've always been striving to find a unique product like Aronia Juice. My aim is to leave a positive impression to those who want to make a change to their health by trying Aronia Juice.
"Let our food be our medicine and our medicine be our food"
- Hippocrates
---