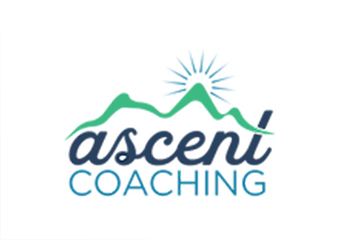 Ascent Coaching
Alert Practitioner
By clicking on the Alert Practitioner button, we send the practitioner a message on your behalf that you would like to get intouch with them.
Counselling & Life Coaching to Transform Lives   We cannot lower the mountain,   therefore we must elevate ourselves...   Nothing is impossible, the word itself says I'm possible
Ascent Coaching
Focus areas
Purpose
Feeling stuck
Fear
Values
Stress management
Love
---
---
ABOUT ME
Life Coach, Counsellor, Personal Trainer, Entrepreneur, Photographer, Writer, Trekker, Dad and so much more! I am always looking for ways to maximise every experience in life, every day and live a fulfilled, meaning driven, passionate life.
At Ascent Coaching our aim is to empower you with the right tools, strategies and mindset to enable you live a more Engaged, Inspired & Passionate life.
"It's not the mountain we conquer but ourselves..." Sir Edmund Hillary
I am absolutely passionate about helping you discover your true potential. To help you be all you can and want to be. To help you rediscover your passion for life, your purpose and mission. To help you choose and design the life you want to live and start living it now. In short, to move you from feeling "stuck" in life, to fully living and moving forward on your chosen path.
---
The best project you'll ever work on is YOU!
---
Testimonials
"Before coaching I was feeling depressed detached, lost, and insecure about who I was and what I wanted from life. I simply did not love myself. I had no concept of boundaries or what they were. I was living each day with the idea of just going with the flow, but with very little motivation to try to connect with people. I felt stuck and didn't know how to move forward. My confidence was very low and I had given up on connecting with people out of fear of not being good enough and not wanting to get hurt in relationships. (Honestly, I do not even think I knew the things I enjoyed because I was constantly living for other people.)
The main things I have achieved from my coaching experience with David: I LEARNED TO LOVE MYSELF FOR THE FIRST TIME IN MY LIFE!! I SERIOUSLY DO NOT THINK I HAVE EVER LOVED MYSELF. We started with basic things like learning how to set boundaries which was probably one of the biggest things that has helped me. I learned to make decisions based on my values. I learned to show up, even when I didn't think I wanted to. I learned to motivate myself by doing the things that I enjoyed but didn't have the confidence to do. We went over exercises to help me with not feeling stuck. I developed the confidence to do things I've always wanted to do and I quit being stuck 'in my head" and over thinking. I changed from living a life of going with the flow and started planning a future based on living intentionally. My entire philosophy of how I lived totally changed!!! I trust my intuition now and live with intent… not just in relationships but with everything. I've learned to let go of things that are not good for me and pursue things that are helping me with my goals.
How do I feel now? Confident!!!! I'm a totally different person. I live with intent, I'm much more confident in my relationships…not just significant others but with everyone. I've joined groups with people who enjoy the same activities that l enjoy. I'm hiking, biking, camping, travelling, kayaking and doing the things I love with a great group of adventuresome friends. I've made a ton of friends, got rid of a few as well. I'm learning to engage and show up even when I think I don't want to. I've learned so much, it's literally impossible to go back to the person I use to be. The good thing is, it keeps getting better. I LOVE MYSELF FOR THE FIRST TIME! That is the biggest thing for me and I can finally say it with confidence". Dana. USA
---
Invest in your life
Get in touch...
---