Find a Ashtanga Yoga Teacher in your area

Member since 2017
Ashtanga Yoga Centre of Melbourne
Post
Workshop
Wellbeing
...
Want to find out my availability, pricing or opening hours? Click on Send Me Details Now to get started.
Clicking on the Send Me Details Now button opens an enquiry form where you can message Greg Cooper directly.
Increase your strength, flexibility & vitality.
Teaching traditional Mysore-style Yoga for almost 25 years in a beautiful and tranquil space, also available for rent, in the heart of Fitzroy, Melbourne.
Ashtanga Yoga Centre of Melbourne
---
About Us
We have two large warehouse-style studios that are perfect for yoga practice conveniently located near the corner of Brunswick Street and Johnston Street in Fitzroy.
A lot of love and hard labour was put into the creation of a truly unique space for our students. Our communal kitchen is filled after classes with students having post-practice chai and chat. Our changing rooms have showers for your use and you can leave your yoga mat with us if you like. Nearby Brunswick Street is a fantastic place to get coffee and a meal after practice, and is one of the best shopping streets in the city.
The studio was created in 2000 by Greg and Tracy Cooper.
Unable to find a suitable space for themselves and a small group of friends, they decided to find and start their own Centre.
Born out of the bonds of close friendship and dedication to yoga practice, the studio has a warmth that is immediately apparent as soon as you open the door.
Come and discover this wonderful atmosphere for yourself.
---
About Ashtanga
The Practice
Ashtanga Yoga combines an ancient series of postures with a flowing breath and movement system. This combination increases strength, endurance and flexibility whileclearing the body of accumulated toxins and emotional blocks. Our classes and retreats are designed to cultivate a consistent and patient approach to support the complete unfolding of your being.
At the Ashtanga Yoga Centre of Melbourne we provide a range of approaches to the classic practice as taught by Sri K Pattabhi Jois of Mysore, South India. These include the gradual introduction of the sequence to beginners, instructed (led) classes on the Vinyasa (breathing system) of the primary series, and self practice sessions with hands-on adjustment and refinement.
We find the Ashtanga Vinyasa system particularly powerful in creating accelerated flexibility, stamina and strength. Above all though it creates an atmosphere for opening the heart and consciousness, leading the practitioner to a greater sense of wellbeing.The continuous stoking of internal fire with the breath creates the tapas needed to burn through residual locks (physical, mental and emotional).
Our aim at the Centre is to facilitate that process through encouragement, motivationand support so we may all move further toward our potential.
We love the practice and think you will too.
---
Classes
Introductory Classes (Casual & Pass Holders)
For anyone interested in trying Ashtanga Yoga, and for those wanting to refine their existing practice. These classes are suitable for beginners, ideal for those returning to practice from injury and illness, and for those who want to tune up what they can currently do.
Experienced Students
Mysore Classes (Casual & Pass Holders)
The traditional method still used in Mysore Sth India today . You will be practicing at your own pace under the guidance of one or more experienced teachers. Memory of at least the sequence comprising sun salutations and standing poses is essential, and you will be introduced to new postures as your practice deepens. Hands-on attention, adjustments, and individual refinement are offered by our teachers, and you can request as much (or as little) help as you want. Please bring a towel.
Led Classes (Casual & Pass Holders)
These classes are led by a teacher, who guides the class in unison through the Primary series. Sessions running for 90 or 100 minutes are normally covering a partial primary series and are suitable for people who have completed intro level 2 or are well established in another vigorous yoga method . Led classes scheduled for 2 hours duration may run overtime and are ONLY suitable for those with a well established regular Ashtanga practice that covers the full primary series.
Workshops and Retreats
We run a number of specialised workshops during the year taken by international teachers, national experts, and local resident teachers. We host a retreat in Far North Queensland every year, usually in early September.
Yoga at St. Andrews
Students at all levels will be catered for & beginners to yoga are most welcome to join us at the new St Andrews Community Centre. Classes are taught by Tracy Cooper, Co founder of Ashtanga Yoga Centre of Melbourne.
---
Contact us today for more information.
---
Service categories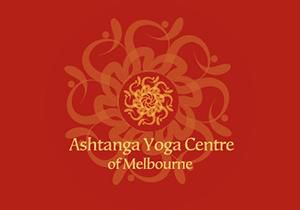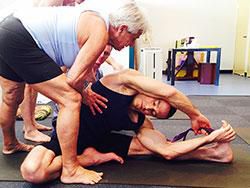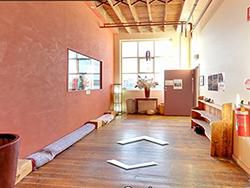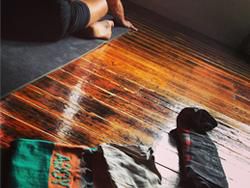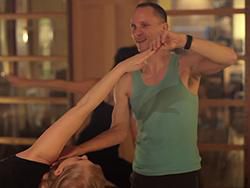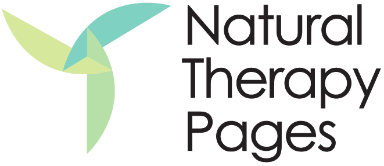 Ashtanga Yoga Centre of Melbourne