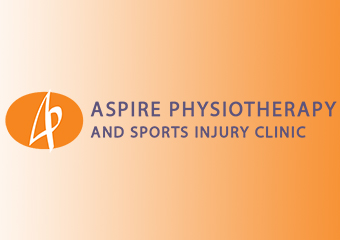 Clicking on the Send Me Details Now button opens an enquiry form where you can message Aspire Physiotherapy directly
Send Me Details Now
Aspire Physiotherapy
Focus areas
Heart health
Chronic health issues
Sports performance
Well-being
Posture
Injury prevention
---
---
Vuko Tomasevic
APA Sports Physiotherapist
Vuko Tomasevic is the Director and founder of Aspire Physiotherapy and Sports Injury Clinic. Vuko is an ex-professional footballer who has been involved in the sport for over 15-years. Vuko is a titled APA Sports Physiotherapist. This means that he has extensive experience in physiotherapy as well as completing a Masters degree in Sports Physiotherapy, which has further built on his expertise in the field.
Through Vuko's studies and work experience, he has acquired specialist knowledge and experience on the best therapy techniques available. Vuko's experience includes working in reputable world "leading state of the art" rehabilitation clinics in London, Qatar and the Australian Institute of Sport.
Vuko gives all patients the best service, which includes, but is not limited to, hands-on treatment and a comprehensive understanding of your condition and rehabilitation plan. Vuko will also develop and coach you through your own customised home exercise program to further support and improve your well-being.
What is Sports Physiotherapy
Sports Physiotherapy is the specialised area of Physiotherapy that focuses on the diagnosis, treatment and prevention of sports injuries. We can help you achieve optimal sports performance.
Physio's using the title "APA Sports Physio" have extensive postgraduate qualifications (i.e. Masters of Sports Physiotherapy) and experience in the management of sports and sports people.
They have undergone a rigorous selection and examination process to ensure they have the level of experience and knowledge to be awarded the Sports Physiotherapist title.
People of all ages, with all type of conditions and sporting abilities can benefit from seeing a Sports Physiotherapist, including:
Recreational athletes


Elite athletes


Office workers


Laborers and process workers


Athletes with disabilities


Sports teams and associated individuals


We Treat
Sporting and general injuries


Persisting pain caused by injury or overuse


Chronic conditions such as longstanding back pain, neck pain, knee pain and many others.


Optimize your return to sports after injury


Improve your posture and correct muscle imbalances


Improve your flexibility & prescribe appropriate stretch programs


Improve muscle strength and control


Prescribe specific exercise programs for:


Pre and Post-operative rehabilitation


Injury prevention and management


Strength and power


Agility and balance


Bone health


improving your heart health


rehabilitation following a cardiac event


controlling your diabetes


preventing pre-diabetes from progressing to full diabetes


improving your recovery following cancer treatment


improving your general health and wellbeing.


Core stability





Provide on-field sporting care


Advise on warm-up, cool-down, recovery and basic sports nutrition


Liaise with coaches and other support staff to maximize your performance


Enhance your performance & analyse your technique for improved sports performance


---