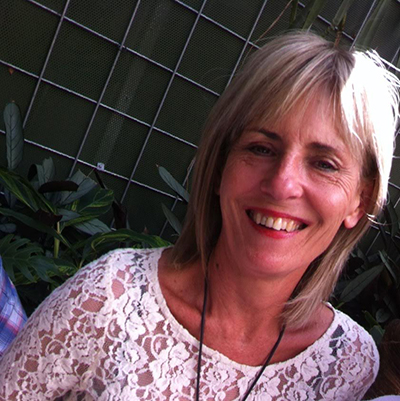 Auralia Rose Wellbeing
Want to find out my availability, pricing or opening hours? Click on Send Me Details Now to get started.
Send Me Details Now
Clicking on the Send Me Details Now button opens an enquiry form where you can message Auralia Rose directly
Welcome to Auralia Rose Wellbeing. Auralia has 30 years experience in natural and complementary therapies. Her soul centred approach facilitates transformation through uplifting modalities that expand consciousness, assisting her clients in realising more of their Divine Soul Presence.
Auralia Rose Wellbeing
Focus areas
Scar tissue release therapy
Quantum healing hypnosis technique (QHHT)
Quantum healing
Soul retrieval
---
---
Quantum Healing Hypnotherapy Technique (QHHT) & Beyond Quantum Healing (BQH)
Auralia was personally trained by Dolores Cannon, the creator of QHHT. QHHT and BQH are guided by your Higher Self, an immense resource of wisdom, intelligent insight and knowing. Your Higher Self can answer all the questions you've always been curious about, assisting you in getting to the core of life's difficulties and health concerns and gaining a clearer understanding of your life and purpose.
Following a QHHT or BQH session, you may notice enhanced intuition, greater clarity, feeling more empowered and confident, increased inner peace, harmonious changes in your life and a deeper connection to your Higher Self.
What is the difference between QHHT and BQH?
The 2 main differences are that BQH encourages practitioners to use all of their various healing skills to create a unique and individual method to help their clients. The other major difference is that BQH sessions may be conducted online.
Past Life Regression
An exciting trip into your subconscious mind to access your past life memories. Our Soul is given the chance to come back and finish what was not finished or learned in previous lifetimes that may be affecting us today, so that you can heal and take control of your life. The benefits are innumerable.
Whole Presence Soul Retrieval
Retrieving 100% of your own soul energy fragments. For those ready and committed to spiritual awakening, this process is an opportunity for a quantum leap in wholeness. Changes are felt immediately, most notably a deep inner peace and connectedness which nothing can disrupt, like being in the eye of the storm. Over time you experience a return of skills and talents which have been buried in time and space. You will experience more of your unlimited creative Divine nature and radiate the pure essence of your being, creating more peace, love and light for all.
MSTR McLachlan Scar Tissue Release
Every scar holds trauma and the effects on your body cannot be understated. MSTR is a quick, innovative, pain-free, natural method for treating all types of scars, whether from accidents, surgeries or burns, no matter how long ago the trauma occurred. Particularly effective for caesareans and hysterectomies, even underlying scar tissue from laparoscopic surgeries. Improves the appearance of scars as well as the pain and restrictions that these wounds cause. After just one 30-60 minute treatment, scars are visibly reduced, sensitivity decreased or eliminated and emotional trauma released. Usually only one or two follow ups are required and the results are permanent.
Offering:
QHHT
BQH
Past Life Regression
Hypnosis
Whole Presence Soul Retrieval
Reiki
MSTR McLachlin Scar Tissue Release
Testimonials
"Thank you so much for my session yesterday. I honestly believe you were sent to me by spirit. Truly… I have so much clarity, like never before. I really now understand the spiritual teaching 'that there is no right or wrong'…up until now it was just an intellectual concept, but I really get it now.
A lot of spiritual teachings tell us to accept 'what is' but I now know that's not enough. To really experience life with all its miracles one must EMBRACE whatever life brings. That's when real miracles occur. I have been practicing Ho'oponopono ( the ancient Hawaiian teaching) for some time now. I say, 'Thank you' and 'I Love you' to everything but after my QHHT yesterday I feel this deeper than ever… it's hard to put into words.
I now know there is no right course for me or a wrong course, if I embrace and love everything, that is what I am here to do, and Spirit will do the rest. I could keep writing about my specific experiences in my life that I can now see with so much clarity, but it could turn into a book, so I will stop here.
Once again Thank you!! Much Love. Darina. Byron Bay NSW"

"Auralia is an experienced healer and I found her easy to talk with from the first moment. That set up the session so I imparted more information than I had intended to, which in turn helped Auralia to help me better with my problems. Andrew, Nimbin NSW.
I loved my QHHT session with Auralia, her professionalism and ability enabled me to access my own Divine Consciousness to find answers to questions that had been bothering me most of my life. I feel I can move on with my life now. I understand how I had created it all for my own soul growth. Melinda, Mona Vale, NSW"
---