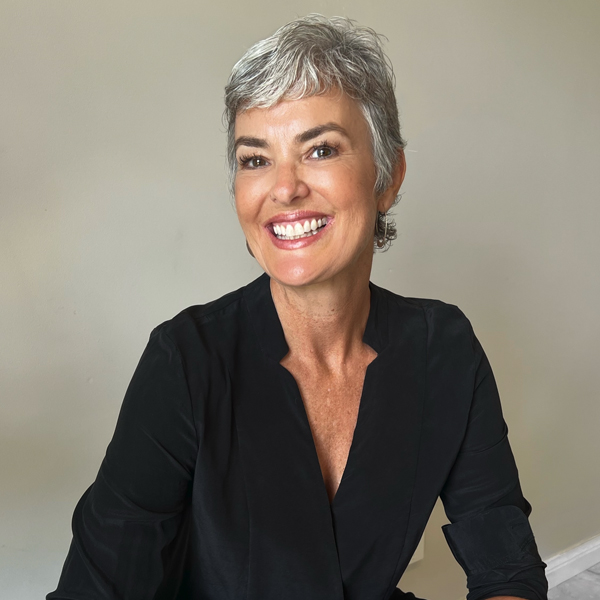 Avoca Naturopath & Nutritionist
Clicking on the Send Me Details Now button opens an enquiry form where you can message Diana Arundell directly
Send Me Details Now
Detox – Thyroid health – Digestive Health – Weight Loss – Testing – Biological Impedance Analysis – Reproductive Hormonal Health – Immunity Avoca Naturopath offers a comprehensive range of services and testing to help you and your family live in good health. Eftpos and Credit Card facilities are available.
Avoca Naturopath/Nutritionist
Focus areas
Chronic stress
Eczema
Optimal health
Health goals
Lifestyle
Bloating
---
---
Emotions & Mood
Mood disorders are becoming more common in both children and adults. Individuals require more than an anti depressant or anti anxiety pill to truly address the health issues contributing to imbalanced mood conditions.
Naturopathically we consider the physical, mental and emotional body all as equally important when it comes to optimal health. Diet, lifestyle, nutritional deficiencies and living out of congruence with the self can all contribute to becoming stuck in unhealthy emotional patterns. Whilst there is a time and place for orthodox medication to help with mood disorders, Diana has supported many to rebalance themselves to the point of no longer needing pharmaceuticals for mood support.
---
Weight Loss
A weight loss program will be prescribed according to your current health status and weight loss goals. Dietary and nutritional advice, lifestyle counselling and herbal medicine can all play an important role in a weight loss program. There are a number of approaches available for weight-loss clients and for those that require specialised support, motivation and accountability.
For those clients specifically focusing on weight loss, please book the Initial consultation with body composition analysis (book your consultation using the button below) as this consultation includes an analysis of current body composition (muscle mass/body fat etc) which helps determine the best weight loss approach to the individual, including specific dietary and lifestyle goals.
Follow up consultations will include body composition check ins to ensure the weight loss that occurs, is actual body fat and that muscle mass is maintained to improve good metabolic rate and maintain strength.
---
Natural Fertility

Diana has a special interest in pre-conceptual and pregnancy care. Couples who are having trouble conceiving or those that simply want to obtain the best possible health for conception and pregnancy are educated about up to date research about diet and lifestyle to promote fertility.
Ideally pre-conceptual care needs to start a minimum of 4 months before a conception occurs. Women are educated in detail about their cycle so hormonal balance and effective ovulation and timing can be achieved. Herbal medicine and nutritional supplementation are often used to regulate the cycle, improve the timing of ovulation, balance hormones and increase the chances of conception. Male reproductive health is also addressed with diet/lifestyle advice specific to sperm health and if required, nutrient deficiencies are corrected and herbal medicine is prescribed to improve semen parameters.
Naturopathic medicine works very effectively alongside IVF and other assisted fertility options. IVF Australia has recognized the benefits of working together with naturopaths and most fertility specialists part of IVF and Genea in Sydney are now working integratively with naturopaths for the benefit of their patients.
New fertility clients are encouraged to book the 1.5 hour initial consultation option to allow adequate time to discuss natural fertility options
---
Immune

There are many facets to immune health, and a healthy immune system is important for a healthy and long life. The two main areas of the immune system which respond beautifully to naturopathic prescription is the part that deals with infection and the part that is involved with auto-immune responses in the body.
Repetitive infection in the respiratory or gastrointestinal system in adults and children is often very responsive to naturopathic treatment resulting in less time off school and work, and improvement in many other areas of life.
Health issues connected to auto-immune responses in the body are increasing at an alarming rate. Naturopathic medicine aims to relieve symptoms, support the targeted organ as well as addressing the underlying cause of the auto-immune condition. Stress, inflammation and infection have all been linked to auto-immunity.
---
Gastro Intestinal Health

The health of the gastrointestinal tract is a primary concern when addressing any disease process in the body. It links our body to the outside world and is responsible for breaking down and absorbing all that we put into the body. If it isn't functioning properly, it's only a matter of time before other areas of health will suffer.
Naturopaths have focused on microbiome and gut health for decades and finally science is now able to prove what has long been known about the intimate connection and significant impact our digestive health has on our overall well being. Science has shown links between immune health, brain health and cardiovascular health (just to name a few) with gastrointestinal health. Irritable bowel (IBS), constipation, repetitive gut infection, bloating, ulceration and inflammatory bowel disease all respond favourably to naturopathic treatment.
Gastrointestinal (GI) mapping or comprehensive digestive stool analysis can be arranged if required for complex gastrointestinal cases. A stool sample is taken to measure the health of the gut microbiome and other indicators of digestion, absorption, infection and inflammation. Specific treatment plans can be confidently prescribed based on actual results of what is going on for that individual.
---
Hormones
If you want to learn how to manage your reproductive hormonal health naturally without synthetic hormones or intrusive devices, there are scientifically proven methods to help you achieve this. From the beginning of menstruation through conception/contraception to menopause, a naturopathic approach incorporates addressing symptoms, underlying cause and long term health.
Many women that have been diagnosed with polycystic ovaries and/or polycystic ovarian syndrome are often automatically told that they may not be able to have children, or may have major difficulties conceiving. To be told this blanket statement is damaging to a woman's mind, and is certainly more destructive than healing. Although it may be the case for a small percentage of women left untreated, it is far from the truth for many women diagnosed with this condition. Polycystic ovaries (PCO) and polycystic ovarian syndrome is not a permanent condition, and with an accurate diagnosis and correct treatment, the body can be supported back into healthy fertile balance. The sooner it's diagnosed and treated, the better because if left untreated for a long time it can affect fertility and significantly increase the chance of developing diabetes.
A naturopathic approach to treating a woman with PCO/S will not be as easy as just taking a pill to temporarily deal with the issues, but rather time will be taken to address the underlying cause of the issue. The naturopathic approach involves educating the woman about the underlying causes of the condition and then addressing these underlying causes, often with a combination of nutritional and lifestyle advice, as well as herbal medicine when required. It is about creating balance back into the body.
---
Menopause

Natural medicine has so much to offer women moving through the transition of menopause. Professionally and accurately prescribed herbal medicine can be very effective in reducing symptoms such as anxiety and/or depression, hot flushes, insomnia and fatigue just to name a few. It has also been shown that many men go through their own hormonal balancing act during mid-life referred to as Andropause, and can also respond well to nutritional and herbal medicine prescription.
---
Thyroid
Thyroid health has recently become a particular area of interest for Diana. She completed a post-graduate thyroid master class course in 2015 through Research Nutrition. Consequently she is successfully supporting patients with under or overactive thyroid disease.
Pathology results are very important however if your pathology tests have returned a 'normal' thyroid, yet you still feel all the symptoms of an over/underactive thyroid, don't be disheartened as there is so much from a naturopathic perspective that can be done to improve your health physically, emotionally and mentally.
---
Cancer
Clients with cancer are offered integrative care and support. Whether recently diagnosed, currently receiving chemotherapy, radiation therapy or post treatment, there is a lot that can be done to support our clients during this time.
Goals to support those with a cancer diagnosis include:
Reduce side effects of treatment
Enhance efficacy of chemotherapy, radiation or hormonal therapy.
Alter the 'environment' of the client to be non-supportive of tumour cells.
Provide an optimal wellness plan including dietary, lifestyle and supplementary advice.
---
Detoxification Programs

Avoca Naturopath offers a variety of detoxification programs depending on individual requirements and goals. Personal health history and health goals determine which detox program is prescribed.
All detoxification programs support the improvement of liver, bowel and digestive function, and vary in length from 2 to 6 weeks. Detoxification is an important part of treatment for people interested in weight loss, fertility health, hormonal balance, reducing allergic reactions or those just wanting to improve energy and vitality. Detoxification programs are completed with a 'maintaining wellness' approach, outlining dietary guidelines and lifestyle advice for maintaining optimal health and well being. Avoca Naturopath regularly runs 'Group detox' programs which are motivating, fun and improve the health of the community, social or corporate group.
Group detox programs include: 1 hour consultation, professionally prescribed herbal medicine, organic herbal tea, comprehensive naturopathic dietary and lifestyle guidelines for a 2 week detox program.
During the 2 weeks, your body learns how to tap into it's natural vitality which leads to longer lasting energy physically, emotionally and mentally.
---
Children's Health
Children respond incredibly well to naturopathic treatment. Common ailments such as repetitive infection, eczema, bowel disturbance as well as sleep disturbance, concentration and behavioural challenges can be positively impacted by nutritional restoration and herbal medicine.
Diana has worked with babies as young as 2 weeks ranging all the way up to supporting teens through troublesome skin and anxiety issues.
---
Sports Medicine

Athletes require optimal nutrition for peak performance. Many athletes are deficient in various macro and micronutrients due to continual and extreme (in elite athletes) physical and mental stress on the body.
Specific dietary and nutritional education can make a significant impact on performance. For example many nutrients are involved in the production of energy in the body, and therefore are required in greater amounts due to the extended energy output of an athlete.
Professionally prescribed herbal medicine can work extremely effectively to restore lowered immunity due to extensive physical training.
---
For more information or to book a Naturopathic Consultation, call or visit the Avoca Naturopath website or click on one of the buttons below to message us
Initial Naturopath consultation (Adult)
1hr 30min
A comprehensive initial naturopathic/nutrition consultation (1 hr 30mins). Recommended for all health concerns (physical, mental or emotional), fertility issues or if numerous health concerns are present. A comprehensive approach to improving health, add
Initial consultation 0-12 yrs
1hr
A comprehensive initial naturopathic/nutrition consultation (1 hr). Recommended for all health concerns (physical, mental or emotional), fertility issues or if numerous health concerns are present. A comprehensive approach to improving health, add
We're open 5 days.
| | | | |
| --- | --- | --- | --- |
| Tuesday | 9:00 am | To | 5:30 pm |
| Wednesday | 10:00 am | To | 6:00 pm |
| Thursday | 9:00 am | To | 5:30 pm |
| Friday | | To | |
| Saturday | 8:30 am | To | 1:00 pm |
Qualifications
Diploma In Nutrition
Adv. Dip. Naturopathy
B.H.Sc (Comp. Medicine)
Diploma of Remedial Massage
B.A (University of Newcastle)
Professional Membership
ATMS - Australian Traditional Medicine Society
NHAA - Naturopaths & Herbalists Association of Australia
---