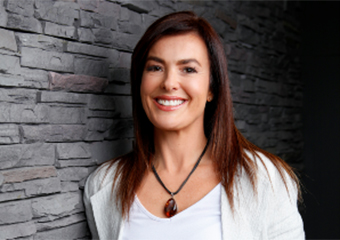 Avoca Naturopath/Nutritionist
Clicking on the Send Me Details Now button opens an enquiry form where you can message Diana Arundell directly
Send Me Details Now
A university qualified Naturopath/Nutritionist and university lecturer. Naturopathy, Nutrition, Herbal Medicine, Fertility Management, Wellness, Children's Health, Digestive, Immune, Mental Health. Eftpos and Credit Card facilities are available.
Avoca Naturopath and Nutritionist
Servicing area
Central Coast New South Wales
---
Focus areas
Diarrhoea
Stress management
Nervous system
Digestive disorders
Bloating
Well-being
---
---
Naturopathy, Herbal Medicine, Nutrition, Fertility Management
NATUROPATHY: At Avoca Naturopath we combine the use of both traditional wisdom of herbal medicine and the technology of modern science to support our clients in achieving optimal health. We strive to alleviate symptoms whilst addressing the underlying cause of why the body is reacting in a particular way. Our wholistic approach promotes health and wellbeing physically, emotionally and mentally.

Diana has been trained at a traditional natural therapies college as well as studying health science through Charles Sturt university where she received the Dean's Award for Academic Excellence. Clients are guaranteed professional and knowledgeable naturopathic treatment.

Sometimes orthodox medicine may be the best treatment, sometimes naturopathic medicine may be the best treatment and sometimes a combination may be the best approach. Avoca Naturopath has a network of supportive local medical doctors to refer to as required.

Visit www.avocanaturopath.com.au
---
There are two types of initial consultations to choose from:
1) Full naturopathic consultation (1 hour - $115)

This includes a complete review of health history, current diet and lifestyle, as well as in depth discussion of current health concerns. An individual treatment plan is prescribed including dietary and lifestyle advice, with the prescription of herbal medicine or nutritional supplementation if required. Treatment includes symptomatic relief as well as addressing the underlying cause of health concerns.

2) Full naturopathic consultation AND bio-impedance cellular analysis (1 1/2 hours - $155)

This combines the above mentioned full naturopathic consultation PLUS bio-impedance cellular analysis which is the most comprehensive approach to improving and sustaining optimal health and well-being.

Visit www.avocanaturopath.com.au and click on BIO-IMPEDANCE to understand how bio-impedance cellular analysis works and may be the best starting point to getting your health back on track.
---
Special interests:
Fertility management including pre-conceptual and pregnancy care

Avoca Naturopath has a special interest in pre-conceptual and pregnancy care. Couples who are having trouble conceiving or those that simply want to obtain the best possible health for conception and pregnancy are educated about diet and lifestyle changes which promote fertility. Herbal medicine and nutritional supplementation are often used to support fertility health.

Women are educated in detail about their cycle so as hormonal balance and effective ovulation can be achieved.

Men with low sperm parameters are prescribed herbal medicine and nutrient deficiencies are corrected to enhance male reproductive health.

Once conception takes place, optimal health through pregnancy becomes the focus. Nutrition through pregnancy and healthy lifestyle education can help create a healthier baby and mother to be.

Fertility management can also be used for natural contraception.
PMS and menopausal health
Hormonal imbalance can create havoc for some women pre-menstrually. Whether symptoms are of physical nature (bloating, sore breasts, fluid retention, cramping) or emotional nature (depression, anxiety, irritability), a combination of dietary and lifestyle counseling, in conjunction with herbal medicine and mineral support can make huge improvements in these undesirable symptoms.

Menopause is an anticipated transition for most women and can also result in physical, emotional and mental symptoms which can be debilitating for some. Naturopathic treatment during this time can provide support to help manage and overcome these undesirable symptoms and lead to a smoother transition. Many menopausal symptoms respond extremely well to professionally prescribed herbal and nutritional supplementation as opposed to over the counter preparations from healthfood stores.
Immunity health
Naturopathic advice regarding dietary and lifestyle practices, as well as the professional prescription of herbal medicine and various micronutrients can significantly increase immune function in both adults and children.

Avoca Naturopath is educating clients about seeing their Naturopath as the first port of call when suffering an acute infection such as the common cold. In most cases antibiotics will not assist immune function (in fact long term use can deplete immune function) in such cases, as often a virus is the culprit. Many up to date GPs are reducing the number of antibiotics being prescribed which is excellent as it means that when these drugs are seriously required, the body should respond quickly. Naturopathically it makes more sense to boost the vitality and immune function of the host (body) so it is not so easy for the bug to re-infest and treatment is not just about killing off the bug.

Sometimes it is as simple as rectifying a macro or micronutrient deficiency to increase immune function.
Children's health
Diana is also a mother of two children and therefore understands the trials and tribulations of raising healthy children. Children often respond extremely well to naturopathic treatment involving herbal medicine and nutritional supplementation as their bodies seem to be more pure and less burdened by the stresses of a lifetime of sub-optimal diet and lifestyle practices.

From babies through to teens, naturopathic treatment can assist in improving childhood health in conditions such as, colic, reflux, constipation or diarrhoea, ADD/ADHD, learning difficulties, recurrent respiratory infections (colds, middle ear infections etc.), eczema, anxiety, depression or general lowered vitality.
Digestive disorders
Bloating, reflux, excessive flatulence, constipation and/or diarrhoea are all signs of digestive imbalance. A consultation with a qualified Naturopath will help isolate the cause of the dysfunction whether it be an allergy to something being consumed or the digestive system itself unable to digest and absorb correctly due to fungal, parasitic or imbalance of flora in the bowel. Professional prescription of dietary advice, herbal and nutritional medicine can have profound effects on digestive health and general vitality.
Stress management
Ongoing stress whether it be physical, emotional or mental can have negative implications on health and vitality. Chronic stress can result in low energy levels, disturbed sleep patterns, low libido and depression to name a few.

Regardless of whether stress is comparable to anothers stress or not, if stress is impacting life then it needs to be addressed. Wholistic treatment is imperative in the management of stress and this means addressing the physical, emotional and mental aspects of stress. Education in dietary, lifestyle practices together with the professional prescription of herbal medicine and nutrients can dramatically reduce the impact of stress on the body and mind.
Nervous system health
Anxiety and depression can be an underlying annoyance for some people and seriously debilitating for others. Either way, such emotions are a sign that the body is out of balance and health needs to be addressed.

For successful treatment of anxiety and depression a truly wholistic approach to health is absolutely required. Nervous system restorative herbal medicines may be prescribed to provide symptomatic relief whilst addressing any dietary and/or lifestyle issues which may be contributing to the underlying cause of the anxiety or depression.
Sports medicine
Athletes require optimal nutrition for peak performance. Many athletes are deficient in various macro and micronutrients due to continual and extreme (in elite athletes) physical and mental stress on the body. Specific dietary and nutritional education can make a significant impact on performance. For example many nutrients are involved in the production of energy in the body , and therefore are required in greater amounts due to the extended energy output of an athlete.

Professionally prescribed herbal medicine can work extremely effectively to restore lowered immunity due to extensive physical training.

Emotional and mental fitness can also improve when physical fitness is addressed. Other modalities such as meditation, guided imagery techniques and Journey work can enhance performance on all levels.
THE JOURNEY
Visit www.avocanaturopath.com.au and click on THE JOURNEY to find out more.
Weight loss
A weight loss program will be prescribed according to your current health status and weight loss goals. Dietary and nutritional advice, lifestyle counseling and herbal medicine can all play an important role in a weight loss program.


---
Reflexology and Remedial Massage is $65 for 1 hour treatment. Gift vouchers are available.
---
---