Member since 2011
Ayurwoman Ayurveda Clinic
Dr Jyothi Kunnatheri
173A Glenferrie rd
Malvern VIC 3144
Servicing area: Malvern, Elsternwick
Dr Jyothi here at Ayurwoman Ayurveda Clinic Melbourne provides a range of professional Ayurvedic Treatments, to people of all ages in the greater Glenhuntly area
Ayurwoman Ayurveda Clinic
---
Ayurveda is commonly known as the " Science of life".It is a very popular natural therapy for treating a range of health conditions and ailments. This practise treats the root cause of your disease and as a result it provides you with greater overall health & wellness.
Dr Jyothi specialises in treating a range of Women's Health issues, with common physical ailments and general wellbeing services also available. Gentle enough to be used on people of all ages including Children and the Elderly, why wouldn't you give us a call today to organise your next Ayurvedic Treatment and discover the benefits for yourself.
---
---
Services On Offer
We specialise in treating female health problems, with Ayurveda techniques being used to provide a natural way for women to live their lives. Below is a list of the common service and programs we offer:
Abhyanga Ayurveda Massage
Women's health services
Pancha karma Detox
Pre and post natal care
Ayurveda Diet
Shirodhara (Indian Head massage)
Call Dr Jyothi on 0405 628 698 to organise your next consultation
Give us a call to book an appointment or to find out more about
Ayurveda
Opening Hours
About Me - Dr Jyothi Menon K
Dr Jyothi has been a successful Ayurvedic and practitioner in Australia since 1998 and continue to attract people of all cultures and lifestyle backgrounds. In her patient care she emphasizes the importance of healthy eating based on Ayurvedic principle and body type. She excels in designing custom treatment plan (herbal and panchakarma) based on their individual needs. Studied in India and practicing both in Australia and India this has given her the gift of being true to the purity of Ayurvedic knowledge while understanding its application in the western world.
Jyothi holds a BAMS degree (Bachelor of Ayurvedic Medicine and surgery) from renowned University of Kerala, India. After the formal University education she worked under Ayurvedic and conventional medicine gurus to attain more traditional and clinical experience. She has over 15 years of experience in special Ayurvedic treatment protocol for all range of conditions and panchakarma. She is passionate about Ayurveda and is dedicated to spread this ancient wisdom around the globe.
Jyothi spent the last 5 years in Kerala for her advanced clinical works and research programs with the Global Ayu:care hospitals and research group. Their hospitals function as a coherent division in modern hospitals in all major towns of Kerala, in many states of India and also in Dubai global health city. She was the senior physician in Ayu:cares Pain care and Women's care division and was an active member of Ayu:care research group CIM - Center for Indian Medicine. She has successfully helped numerous clients to achieve significant and lasting improvement to their health.
---
For more information about any of the Ayurvedic Treatments we have on offer or to organise your next consultation, just give Dr Jyothi a call today or click on the 'Make an Enquiry' button below
---
Qualification details
Doctor of Ayurvedic Medicine (India)
Ayurvedic herbalist
Panchakarma specialist
Accredited Member of ATMS
Professional member of AAA
Professional member of AMAI
---
See Also...
Testimonials
Still not sure if an Ayurvedic Treatment is right for your needs? Want to know what others have said about their experience at Ayurwoman Ayurveda Clinic Melbourne? Then just read the Testimonials below or visit our Website
Ayurwoman Ayurveda Clinic
It doesn't matter what health issue you're suffering with, Dr Jyothi here at Ayurwomen Ayurveda Clinic Melbourne is the here to help. Specialising in treating a range of Women's Health issues
Ayurveda
Ayurveda is not only a system of medicine, but it is also a way of life. So why not give Dr Jyothi here at Ayurwoman Ayurveda Clinic Melbourne a call today to discover the benefits a treatment can bring to your health & wellbeing
Ayurwoman - Yoga
Ayurwoman has three handy locations and offers Yoga classes spcifically for women, including techniques offering health benefits for Menopause and Pregnancy.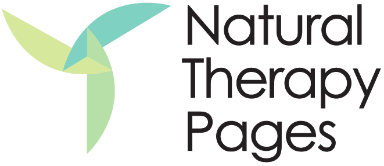 Ayurwoman Ayurveda Clinic