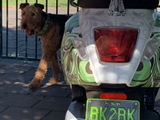 Clicking on the Send Me Details Now button opens an enquiry form where you can message Donna Von Harten directly
Send Me Details Now
Back 2 Back invites you to experience balance and health by offering a combination of Massage, Ifas Therapy, Herbal and Mineral Therapy, BIO-Feedback, Homeobotanicals, Dorn Spinal Therapy, MWO and down to earth health advice. Your next step to a pain free healthy life!
Back 2 Back Body Maintenance
Servicing area
MUNGINDI, New South Wales
---
Focus areas
Body wraps
Mineral therapy
Relaxation
Circulation
Headaches
Sprains
---
Back 2 Back Body Maintenance is all about YOU. Your health is our focus, so we offer a variety of treatment options to suit you, the patient.
Be it a Structural issue - massage for your muscles, tendons, ligaments; Dorn Spinal Therapy for realigning the spine and balancing the joints, or a Nutritional issue - Herbal suppliments, Mineral Therapy, Homeobotanical balancing, or an Emotional issue, Back 2 Back can offer you a personal plan designed for your individual health needs.

Below is an outline of some of the treatment options available to you at Back 2 Back:
HERBAL MEDICINE AND MINERAL THERAPY - Simple affordable remedies to improve your health and lifestyle. Back 2 Back takes an individual approach to your health problems and looks at how to fit your healing into your busy life. Herbal medicine can treat a variety of health issues such as constipation, headaches,blood pressure, cholesterol, psoriasis, fertility issues, and most other health problems.
Hb THERAPY - Dynamic phyto therapy, using a combination of homeopathic and botanical remedies in easy to assimilate drops.

Bio Feedback - Quantum Biofeedback system is an accurate diagnostic tool for checking Nutrient and vitamin Deficiencies, hormone levels, prostate, heart, liver, lung, bowel function and more.
HYPNO BIRTHING- using hypnosis for a PAIN FREE LABOUR, pregnancy massage

IFAS THERAPY - high frequency, electro vibrational therapy. Ifas therapy works on high frequency stimulation of the circulation and nerves. Ifas improves oxygen intake into the blood, promoting your body's own healing. Ifas Therapy will speed up recovery after injury or surgery, and can also help in the following:

Arthritis, Joint Pain and inflammation
Sprains, Torn muscles and Bruising
Breathing Difficulties, Asthma, Emphysema
Circulation Problems - (great for diabetics)
Sciatica, back pain
Tinnitus, industrial deafness

If you have any pain or health issue please feel free to contact Back 2 Back to find out how Ifas can benefit you. Our Therapist is the only Certified IFAS Practitioner in the Orana area with over 17 years experience.

MASSAGE - Back 2 Back offers a range of massage options to suit you. If you prefer a firm massage, deep tissue massage or just a gentle relaxation treatment you can choose what suits you, combining multiple treatments for the best outcome.

Pregnancy Massages are also available. We use a BELLY PILLOW for your comfort and Bubs!

SPORTING INJURIES are a specialty, using a combination of massage and Ifas to get you back into the game quicky and safely. You also learn which stretches are right for you and what you can do to keep your body balanced to prevent future injury.

Other massage treatments available include: Remedial, Relaxation, Sports, Lymphatic Drainage, Deep Tissue, Biodynamic muscle release, Pregnancy Massage, Seaweed body wraps, Salt scrubs


DORN SPINAL THERAPY is a German technique of balancing the spine and joints. It involves gentle pressure and muscle movement of the patient to re-align the joints and vertabrae. No harsh cracking! Dorn can teach you how to keep your body in balance. It is beneficial in helping the following issues and more:

Back and neck pain
Hip problems
Aching knees and sore feet
Sciatica
Digestive problems
Headaches
Blood Pressure
Pins and Needles
Frozen shoulder




---