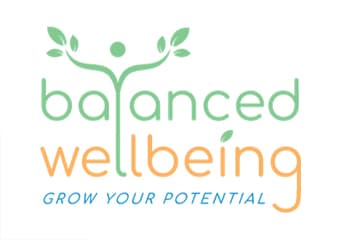 Member since 2005
Balanced Wellbeing Centre
Suite 1
29 Susan St
Eltham VIC 3095
Servicing area: Eltham, Greensborough, Research, Diamond Creek, Lower Plenty
Life transitions
Joy
Brain fog
...
Want to find out my availability, pricing or opening hours? Click on Send Me Details Now to get started.
Clicking on the Send Me Details Now button opens an enquiry form where you can message Dr Marie Anderson & Associates directly.
Counselling, life coaching, stress, anxiety, depression, naturopathy, massage, kinesiology, families, assertiveness, weight management, health behaviour change.
Balanced Wellbeing Centre
---
Healthy Mind Healthy Body
At Balanced Wellbeing Centre we understand too well how life challenges can leave people feeling rundown, exhausted, and unfulfilled. That's why we are passionate about working with both mind and body to help you create optimum health.

Our team is professionally trained. We work collaboratively to help you regain your vitality and achieve a balanced sense of self.

In addition, the quality of our service is supported by our commitment to the ethical standards of our respective Professional Associations, and is in accord with privacy and other legislative provisions.

See contact and location details above for any inquiries about the Balanced Wellbeing Centre team.

Dr. MARIE ANDERSON & ASSOCIATES
Clinical & Health Psychologist
BBSc (Hons) DHealthPsych MAPS
phone: 0411 319 990

Marie is a Psychologist and Life Coach. She draws on evidence based strategies to treat a range of mental health imbalances including:
Anxiety, panic, phobias
Assertiveness
Coaching
Conflict resolution
Depression / Pre & post natal depression
Eating problems and disorders
Health related concerns
Life transition & adjustment issues
Loss and grief
Obsessive-compulsive behaviours
Pain management
Parent guidance
Rehabilitation/ injury counseling
Relationship difficulties
Self-esteem / confidence building
Stress management
Self-development
Social skills
Supportive counselling
Vocational and career issues
Weight management
As a Life Coach
Marie supports her clients to:
Challenge their self-limiting beliefs
Explore their passions
Achieve their personal and vocational goals
Background

Marie has a personal interest in the natural therapies and takes a holistic view of mental health and emotional wellbeing. She has a degree in the Behavioural Sciences (Psychology) with Honours, is a member of the Australian Psychological Society, and is a registered Psychologist. She has a long history in human resources, training, occupational rehabilitation, and health psychology at a leading general hospital. Marie completed a Doctorate in Health Psychology at La Trobe University, where she worked as a Psychology Tutor and assisted with the development of an on-line Ethics unit for students. Her doctoral thesis explored the use of motivational strategies to support effective health behaviour change.

Marie has also completed additional training through Deakin University to provide Clinical Psychology Services through Medicare. This means her clients may be eligible for a higher rebate with a GP referral under a Mental Health Care Plan.


Consultations

Initial consultations with her team entail an exploration of the presenting problem and a comprehensive history taking. Treatment strategies are subsequently discussed and implemented over an agreed number of sessions. They work collaborately with their clients towards achieving balanced wellbeing and a balanced sense of self. They are advocates for striking a balance in all areas as a way forward to attaining a healthy mind and a healthy body.

See contact and location details above for any inquiries about the Balanced Wellbeing Centre team.


---
The Balanced Wellbeing Centre Psychology team in Eltham includes the following practitioners:
---
Dr. MARGARET TURNER
Neuropsychological Rehabilitation, BBSc (Hons) MPsychPhD Assoc.MAPS

Margaret's passion is Neuropsychology, which looks at how our behaviour and the way we think are influenced by our brain. She has a history in neuropsychological rehabilitation, with strong research and diagnostic assessment skills. In particular, she has experience working with stroke patients, people with memory disorders, dementia, and related mood problems.

Margaret finds the relationship between brain function and behaviour fascinating. She is particularly interested on the effects of depression and stress on memory, and how chronic stress affects our health and promotes diseases. Her areas of treatment include:

Anxiety
Assertiveness
Carer support
Depression / Pre & post natal depression
Group work
Interpersonal problems for the aged
Life transition & adjustment issues
Loss and grief
Obsessive-compulsive behaviours
Phobias
Parent guidance
Rehabilitation/ brain injury counseling
Self-esteem / confidence building
Stress management
Adult Assessments

Academic performance
Acquired brain injury
Impairment
Intellectual
Learning dificulties
Memory problems
Neuropsychological
---
LEE FEREDAY
Clinical Counsellor, B.A. (Psychology, Sociology, Philosophy), Masters of Counselling, MACA.
Lee has a history of working with clients of all ages. She is trained under the cognitive behavioural therapy model and incorporates client focused and directed therapy in her sessions. She has 5 years experience working at Nillumbik Shire as an 'in home family mentor' and support group facilitator. So, her expertise is in supporting families going through challenging times. She particularly enjoys working with young people including children with social and behavioural issues, and adolescents going through adjustment phases who need guidance and self-esteem building. She also works with couples with the aim to protect the family unit and improve communication skills. Her therapeutic style is strategic focused whereby she hopes to impart strategies to help individuals and families achieve their goals and aspirations. If you, your child, adolescent, or family is experiencing difficulties, then discuss making an appointment with Lee:

Anxiety

Adjustment difficulties

Behavioural issues

Communication skills

Couple counselling

Depressed mood

Family therapy & mentoring

Refusing to go to school

Self-esteem building

Self-harm behaviours

Sleeping problems

Social difficulties

Stress management
---
ALANA STEWART
Bachelor of Arts (Psychology) with Minor in Visual Arts. Master of Art Therapy. Professional Member of ANZACATA. Registered NDIA Provider.
As an Art Therapist, Alana works with people of all ages living with mental health challenges, trauma, and disabilities. Her vision is to give people who have been made to feel "different" a safe space where they can process their experiences, access their unique inner-wisdom and feel empowered to be who they really are meant to be. She uses her knowledge in both Art Therapy and Psychology to help people engage in a creative process to help them discover their inner-strengths and navigate through "stuck" emotions. With exploration of art materials, the creative and emotional areas of the mind are activated, which can help people to regulate emotions and better understand themselves. Art Therapy also can help people to heal the impacts of trauma and chronic stress, help people to experience a sense of calm and control, gain more mental clarity, and gain more confidence through self discovery. Her areas of treatment include:
Children & Adolescents,Youth, Adults, Disabilities

Intellectual Disabilities

Chronic Illness

Mental Health

Depression

Anxiety

Chronic Stress

Mood Disorders

PTSD

Complex Trauma/PTSD

Borderline Personality Disorder

Addictions

Self Harm

Trauma

Grief & Loss

Womens' Issues

Life Transitions
---
NADIA ADDABBO
Meditation, Holistic Counsellor, & Crystal Light Bed Therapist

Nadia's approach to understanding our mental, physical, and emotional health is holistic. Therapeutically, she considers every aspect of who we are to promote healing. She knows that working holistically gives insight into how our thoughts affect the body and how they affect the way we feel. Her goal is to work together with her clients to bring resolution to these parts of ourself to create inner harmony, vitality, and success in life. She says that, pre-counselling, the crystal light healing is a good place to start because an aim is to process and deeply cleanse the body's energy systems. She is an advocate for meditation, mindfulness, contemplation, and guided imagery as a way of improving our wellbeing, developing our sense of self, expanding our consciousness, and creating a relaxed, peaceful frame of mind. She is trained in Emotional Freedom Technique, Dissolution & Freedom Technique, Creative Visualisation, Family Constellation, and the work of Byron Katie, who wrote a series of healing books. Nadia's area of expertise includes:

Compassion building

Crystal light healing

Guided imagery

Inner harmony

Meditation

Mindfulness & contemplation

Positive mindset

Self-love & acceptance
---
Vanessa Hawke
Hypnotherapist

Vanessa has been working as a Hypnotherapist and Psychotherapist since 2007. She works with a range of interventions including: hypnosis, ACT, NLP, Resource Therapy, EFT, complimentary therapies, and is a Quit Cigarettes specialist.
Her journey for helping people began in 2004. She is particularly passionate about supporting people to recover from trauma and coaching people to live a rich, full life. Vanessa offers various programs, such as the Health and Wellbeing Program, which caters to people who are living very stressful lives or who have suffered emotional or physical trauma in their life.

Call Vanessa for a free 10 minute phone consultation to establish whether she can help. Her areas of treatment include:
Anxiety

Depression

Grief

Obsessive-compulsive behaviours

Quitting cigarettes

Post-Traumatic Stress

Weight loss
MEDICARE & HEALTH FUND PROVIDER STATUS
---
Qualification details
See contact and location details above for any inquiries about the Balanced Wellbeing Centre team.
Dr. Marie Anderson
Clinical & Health Psychologist
BBSc (Hons) DHealthPsych MAPS
Dr. Margaret Turner
Psychologist
Neuropsychological Rehabilitation
BBSc (Hons) MPsychPHD Assoc.MAPS
Katinka Pal-Zimny
Psychologist
BSc MSc (Clin Psych) MAPS PACFA AAFT
Vanessa Hawke
Hypnotherapist
Larissa Lagerewskij
Clinical Psychologist
BA (Hons) MPsych MAPSCClin
---
Service categories
This practitioner provides online consults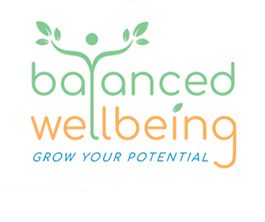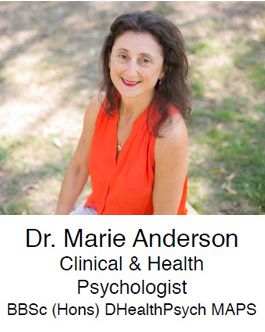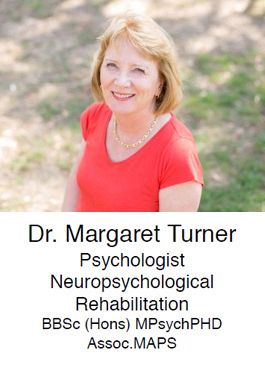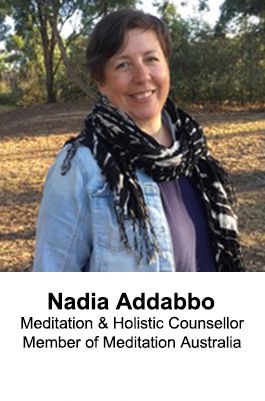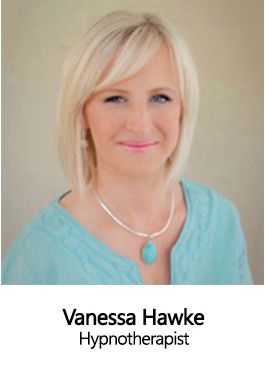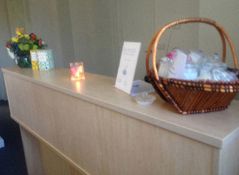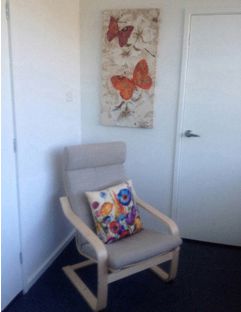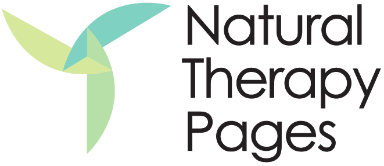 Balanced Wellbeing Centre