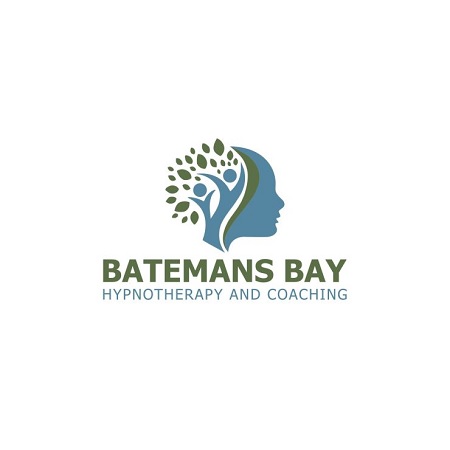 Batemans Bay Hypnotherapy and Coaching
Want to find out my availability, pricing or opening hours? Click on Send Me Details Now to get started.
Send Me Details Now
Clicking on the Send Me Details Now button opens an enquiry form where you can message Amanda Healy directly
The path to your success begins where you decide to make a change. Let Amanda's hypnotherapy methods guide you down that road.
Life Coaching, NLP, Clinical Hypnotherapy & Hypnobirthing
Servicing area
Malua Bay NSW
---
Focus areas
Anger
Nurturing
Hypnotherapist
Childbirth
Stress management
Guilt
---
---
Guiding You to Your Essential Self and True Potential
Do you want to tap into your innate strength and discover your true identity that will lead you to your full potential? Let me set the stage for you through Batemans Bay Hypnotherapy and Coaching.
Hi, my name is Amanda Healy and I am a qualified Life Coach, Master NLP Practitioner, Time Line Therapist and clinical hypnotherapist in Malua Bay NSW. I am also a business, health and life coach who specialises in health and emotional/wellness coaching.
My inherent passion for healing and life, along with my extensive training in human behaviour, nutrition, natural therapies and emotional intelligence, has helped shift lives and enabled many people to surpass their limits.
I am 100% committed to guiding you and your child toward your maximum potential on the physical, emotional and spiritual levels in a nurturing environment that values privacy and confidentiality.
My sympathetic coaching method allows you to naturally unravel your concerns at your own pace, while maintaining respect for your limitations. I guarantee you that my unwavering support and guidance will lead you to the discovery and realisation of your goals.
Empowering People With Positivity
Gaining a deep understanding of your personality framework and what underlies your emotional pattern will help you decipher your real purpose in life. This is my primary objective in addition to restoring your health, vitality, balance and ability to live a positive life.
Expect our therapy sessions to be packed with fun and laughter as we look hopefully at the brighter side of a problem and work together to achieve it.
I have dealt with different types of health conditions resulting from stress, including PTSD, anxiety, headaches, chronic fatigue, thyroid and adrenal disorders, unexplained pain and past trauma, among many others. You can easily overcome these conditions and get your life back on track through my healing programs.
Life Coaching
This coaching method helps you proactively turn problems into solutions. It starts with you answering key questions to determine your goals. Once you have done this, we can develop an action plan that takes you directly to the life you've been aspiring for. Life coaching removes the obstacles that prevent you from clinching success.
NLP
Your set of values and beliefs resulted from your misrepresentation, deletion and generalisation of everything your mind has perceived through your visual, auditory, kinesthetic, olfactory and gustatory senses. In our NLP therapy session, we are going to detach emotional and physical events in your life that you associate with fear, guilt, anger, procrastination, shame, sadness, frustration or anxiety. This disintegration process frees you from the negative emotions you've been hoarding for the longest time, and enables you to live a more positive life.
Clinical Hypnotherapy
Hypnosis heightens your concentration, relaxes your body and opens your mind to suggestions. When you are in a hypnotic state, your brain switches your established beliefs and paves the way for change. This therapy method has been proven effective in addressing past trauma, unwanted behaviour, weight loss issues, stress, lack of motivation, relationship difficulties and pain.
Hypnobirthing Positive Birth Program
Hypnobirthing is an evidence-based birthing education course that helps parents understand how stress and other contributing factors can affect a woman during childbirth. It also takes the couple through self-hypnosis and different relaxation techniques that help create a positive experience for the mother and child. Our hope is to empower women through the birthing process, we believe knoweldge is key:
Research has shown that before and during childbirth, a mother fears the following:
Uncertainty of the outcome
Potential harm or death of the baby
Intensity of pain
Potential harm to herself
Providing both parents with the right set of tools will prepare the mother physically, mentally and spiritually before childbirth, enhancing her positive experience.
Hypnobirthing poses many benefits for first-time and experienced mums such as the following:
Relaxes the body and eliminates fears
May Reduce pain
Lowers the likelihood of medical intervention
Lowers heart rate and blood pressure of mother and child
Reduces the need for for pain relievers during and after childbirth
Book an appointment for your choice of therapy to unleash your full potential.

---
Hypnobirthing Private Course
8hr
Hypnobirthing is a scientifically researched logical birthing education course that teaches parents about birth and the interaction of hormones and the effects they play on the birthing process, it also teaches self-hypnosis and relaxation techniques to e
Clinical Hypnotherapy
1hr
Hypnosis is designed to create an altered state of consciousness which stimulates the relaxation response and enables the mind to become suggestible. This allows the creative parts of the brain to play with the suggested images thus altering the visual, a
Qualifications
Massage Therapist
Hypnosis Trainer
Dip Clinical Hypnotherap
Cert 4 Business Coach
Cert 4 Life Coaching
Master Of Nlp
Fitness Instruction
Cert 4 Training And Assessment
Professional Membership
Australian Hypnotherapists' Association
AUSTRALIAN NATIONAL HYPNOTHERAPY REGISTER
---