Member since 2004
Bayside Acupuncture Chiropractic & Natural Therapies Pty Ltd
2 Wheeler crt
Brinsmead QLD 4870
If you've been struggling to manage pain, Laser Therapy treatment at Manunda's Bayside Acupuncture Chiropractic & Natural Therapies may be the treatment for you.
Bayside Acupuncture Chiropractic & Natural Therapies - Laser Therapy
---

Laser Therapy (Low Level Light Therapy) speeds up regeneration, repair and recovery. It is in demand with professional athletes and teams and is regularly used as an integral part of a pain management program. On top of stimulating blood flow to tissue to accelerate the healing process, the treatment activates endorphins, which provide natural pain relief.




How does Laser Therapy work?
---

A hand-held laser is pressed against the skin, light passes through it, reaches the targeted area and is absorbed. Lasers activate Cytochrome oxidase, modulating the cells function and stimulating a return to health. Following absorption of the laser's light, the healing process inside the cell is set in motion, the outcome of which is a normalised cell that is damage-free.


The benefits of Laser Therapy include:

no sedation
safe with no negative side effects
inflammation is immediately reduced
healing process is accelerated
cell growth, metabolic, macophage and vascular activity increases
fibrous tissue formation is reduced
nerve function is stimulated
S. O. D. is boosted (Superoxide Dismutase - one of the body's most powerful natural antioxidant enzymes)
Laser Therapy is potent, efficient and painless - acupuncture needles are not necessary, having been replaced by powerful lasers used in concert with traditional acupuncture meridian points. Cells with damage are able to return to a healthy state. Laser Therapy is painless and doesn't have nasty side effects. Embark on a healing journey using a modality that works with your body, treating the root cause of your condition, not just masking the symptoms.



---
For information about fees or to make a booking please click here
---
Qualification details
1973 - Naturopathic Diploma
The New Zealand Association of Naturopath and Osteopaths

1974 - Correspondence Course in Homoeopathy
Health Science Press, Sussex, U.K. through the New Zealand Homoeopathy Society

1975 - Diploma of Remedial Massage
The NSW College of Naturopathic Sciences

1976 - Diploma of Osteopathy
The NSW College of Naturopathic Sciences

1976 - Diploma of Naturopathy
The NSW College of Naturopathic Sciences

1977 - Advanced Diploma Course of Chinese Acupuncture
Hong Kong College of Chinese Acupuncture

1979 - Bachelor of Acupuncture
International College of Oriental Medicine, Netherlands

1982 - Certificate of Registration, Chiropractor, no. 475
Victoria Chiropractic and Osteopathic Registration Board

1983 - Advanced Acupuncture Course
Academy of Traditional Chinese Medicine, Beijing

1984 - Adanced (German) Iridology
Australian College of Nutrition and Preventive Medicine

1984 - Certificate of Chiropractic Clinical Practice
Philip Institute of Technology, Victoria

1985 - Instruction course in Myorthotics
The Preventive Medicine Movement

1985 - Course 1 of Instructional, Opthalmotropic Phenomena
The Institute for Research into Iris Studies Pty Ltd (inc ACT)

1985 - Certificate Nutritional Chemistry
The Preventive Medicine Movement

1986 - Introductory Course in Traditional Herbal Medicine
Australian Acupuncture College & Nanjing Acupuncture & Moxibustion Training College, Melbourne

1988 - Post Grad Diploma of Nutritional Medicine
Blackmores Laboratories

1988 - Post Grad Diploma of Botanic Medicine
The Southern Cross Herbal School

Post Grad Diploma of Chinese Herbal Medicine
Australian College of Oriental Medicine

1989 - Advanced Model of Erickson Hypnosis
Australian Institute of Neuro-Linguistic Programming Inc

1994 - Graduate Diploma Chinese Herbal Medicine, Section 1(&)2, as set down in the guidelines for TCM curriculum at tertiary level 17(&)18

2010 - Fellowship of Antiaging Medicine
Board Certified American Academy of Antiaging Medicine

2013-2014 Worldwide Leaders in Healthcare
International Association of Healthcare Professionals recognises Colin Charnley as a world leader in healthcare and top Chiropractor Manunda, Queensland.
---
See Also...
Bayside Acupuncture Chiropractic & Natural Therapies Pty Ltd
Would you like more energy? Do you struggle with pain? Combining the powerful healing of Low Level Light Therapy with more than 35 years of education and clinical practice, Colin Charnley will diagnose and treat your symptoms, enabling you to return to optimum health.
Bayside Acupuncture Chiropractic & Natural Therapies - TCM
Do you feel drawn to a holistic system of health and healing, with its foundations in the concept of harmony and balance? Call Bayside Acupuncture Chiropractic & Natural Therapies to see how Traditional Chinese Medicine can help you.
---
Service categories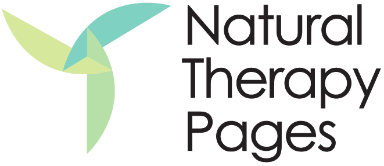 Bayside Acupuncture Chiropractic & Natural Therapies Pty Ltd