Member since 2007
Beenleigh Bowen Clinic
Irene Baggetto
SPANNS rd
Beenleigh QLD 4207
Servicing area: Beenleigh, Queensland
Bowen Therapy . The secret to a better quality of Life. What kind of pain do YOU wish to loose? Get rid of your stored up stresses within your body.
Beenleigh Bowen Clinic
Welcome to Beenleigh Bowen Clinic
Like you, Irene was first introduced to Bowen Therapy in 1996 as a patient.
Like many of her patients, she too was a Back-pain sufferer and had to live with the temperament and the impairment of her living quality due to sublaxation of L5 with the infliction of the sciatic nerve, for many years.
Ever since that fall of her horse, in full canter, back in 1990, in the "Outback" (N.T.)
Irene understands very well, what it means to be in pain and has chosen her path in order to help you and others.
From her own experience she knows that many people like yourself suffer under Back-pain that can quite easily be resolved and helped.
Back in that 1990 event, luckily her back was not broken and she could move all her peripherals. Due to the nature of the given environment it was absolute essential to get back on mount for kilometres , in order to get not only back home but also to find help . Fortunately for Irene she was accompanied by two friends who were able to catch her horse and heave her back on horseback, "after some time of psyching up" as she says. With great endurance of pain this could be achieved. The long way back was very slow and also very painful. From the various falls of horses over the years this was by far the worst one.
Of course medical attention was sought of and cared for with X-rays, inflammatory medication and pain killers. Unfortunately for Irene this did not resolve the situation, life without pain killers was unthinkable, having had also to care for husband and 2 little children plus an aging grandmother.
Since the pain would not retreat Physio Therapy was on the menu, which disappointingly did not produce any major results. Followed by a referral to an orthopaedic surgeon who emphasised the importance and only solution to the problem of a back operation to alleviate the condition without any guarantees. Irene was to scared for an operation like that and opted for Chiropractic treatment twice a week for month to come, which provided some relief and management of the often painful situations life has to offer like simply turning over in bed or bending over by picking something up from the floor. Any sporting activity was unthinkable of. Irene considered herself lucky when she only had one severe attack per year, which would usually put her out for days to overcome. Her last attack was in 1996 when it was so bad that she was unable to move around and had to rob on her elbows (to visit the toilet). At this stage of her life she did not consider it worthwhile to be a life with an outlook like this. . Various visits to Chiropractic care did not lead to the hoped for results. When she lamented her dilemma to her good friend who had recently suffered from lumbago—she suggested to try Bowen Therapy which had provided sensational help in her condition. Having been a sceptic, Irene of course questioned what a Bowen Therapist could do for her if all the professionals she had seen so far over the years of the medical profession had no cure but to operate?
She came up with all sorts of excuses like 'Your pain was not as bad as mine, not as severe and not as chronic as mine" The only answer her good friend had to give was "If I have a pain I'll do something about it, anything that helps to ease my pain." "What do you have to lose? " This sent Irene's questioning mind quiet and let ask her for the phone number. Everything is history now. Irene has become herself a qualified and professional Bowen Therapist (Dip. RBT) to help other people like you to heal and lead a wholesome life.
What makes the difference in Irene's treatments
is her own experience plus extensive training in virtually all accepted ways of Bowen Therapy as set out by the B.T.F.A. the national governing body for many Australian Bowen Therapists, including Emmet Technique. Therefore she gained a great understanding of how the body works and different approaches within her qualifications to make your body sing again.
Unlike many Therapists who are locked into the dictated procedures of their individual schools, Irene has a well equipped toolbox to make it fit to individual requirements.
Her introductionary training to Bowen Therapy commenced originally with Horses , through EMRT and was followed by Bowen Therapy for people, as mostly known "Bowtech" or now known as "Bowenwork" Where she had the pleasure to train under great teachers like:
Alison Goward, Robyn Wood, Ross Emmett , Glenn Stemmers, Anne Schubert & Margaret Spicer and of course Ossi & Elaine Rentsch .
Post graduate training is continued and is up to now :
ISBT Bowen (International School of Bowen Therapy), Col Murray & Lisa Black
Neuro– Structural Integration Technique (NST) Ron Phelan
Smart Bowen Therapy, Brian Smart
Emmett Technique—(Lvl.6) Ross Emmett
Myopractic—Dr. Neil Sklibeck
Also working under the umbrella of Return to Stillness" (www.returntostillness.com.au) with John Coleman, as preferred practitioner in the field of neurological disorders.
As a special to the fortunate chain of events to Irene's growing as a Therapist and person belongs the opportunity and the privilege to have been instructed by Tom Bowen's students : Dr.Kevin Ryan (Osteopath and lecturer at , Dr. Neil Skilbeck and Dr. Romney Smeeton in addition to Ossie Rentsch's teachings.
She also holds qualification in Kinesiology and Mineral Therapy. What she integrates successfully within her treatments accordingly to the patients requirement.
Irene is grateful to all the fantastic teachers who have come across her way on her journey and quest to become the best Bowen Therapist she possibly can be. And has developed on the way her own style and says "I do it my way, it works very well for my patients."
Irene's sensitivity within her fingers allows her to communicate with the body's nervous system through impulses and gentle mobilisation of tissue and muscle affected and corresponding areas. By the way of relaxing tense and tight muscles and tissues and to allow your body to do the adjustments necessary to lead you back to good Vitality. Irene has been able to help many people from all walks of life to recover from their even longstanding complaints going back in many cases years and even decades. May it be caused through car accidents, work , leisure or sports related injuries.
How about you? Act now, don't wait any longer to enjoy life once again. What are you waiting for ?
Call now for your life changing appointment . If the phone can not be answered at the time of your call - please leave a message with your name and contact number and Irene will return your call as soon as she is available.
Some Health problems that BowenTherapy may assist and respond on average very well to the Therapy.
Abdominal pain
Acute and chronic pain
Ankle sprain & problems
Anxiety
Asthma
Arthritis
Back pain
Behavioral problems
Bell's palsy
Blood pressure
Breast pain
Carpel Tunnel syndrome
Chest pain
Childhood disorders
Chronic fatigue syndrome
Coccyx pain
Colicky Babies
Constipation
Digestive problems
Dizziness
Ear problems
Emphysema
Elbow problems
Fertility male/female
Frozen shoulder
Gall bladder pain
General well being
Glandular fever
Golfers elbow
Groin pain
Hamstring injuries
Hay fever
Heart burn
Hernia
Hip problems
Hormonal imbalances
Incontinence/adults
Indigestion
Insomnia
Immune system (strengthening)
Knee problems
Lymphatic drainage
Menopause
Menstrual problems
Migraines & Headaches
Musculo-skeletal pain & imbalance
Nausea
Neck problems
Nervous Tension
Osteoarthritis
Postural imbalance & Problems
Pregnancy discomfort
Prostate
Respiratory problems.
Runners Knee
Sacral pain
Sciatica
Sinus/Nasal problems
Shoulder problems
Sports & work related injuries
Sternum pain
Stress disorders
Stroke recovery
Tennis Elbow
Tinnitus
Whiplash
Qualification details
Bowen Therapy - Diploma
Emmet Technique (Level 6)
Kinesiology (registred Therapist)
Mineral Therapy (registred Therapist)
Flower Essences
Raindrop Technique (YLO) Independent distributor for Young Living Essential oils you'll be surprised what they can do for you.
---
Service categories
photos taken with the the kind permission of happy clients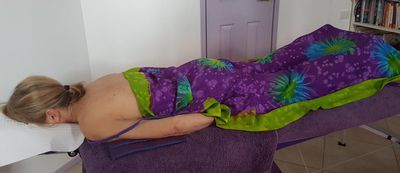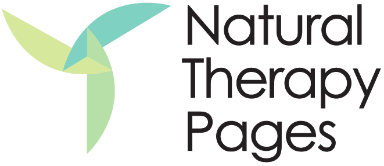 Beenleigh Bowen Clinic