Member since 2007
BE IN BALANCE
173 Acacia Rd
Kirrawee NSW 2232
Servicing area: Kirrawee, New South Wales
Feeding
Lifestyle
Natural medicine
...
Want to find out my availability, pricing or opening hours? Click on Send Me Details Now to get started.
Clicking on the Send Me Details Now button opens an enquiry form where you can message the practitioner directly.
YOUR HEALTH IS YOUR WEALTH


We look forward to welcoming you and assisting with all your wellness goals..

Be in Balance is founded by University Qualified Naturopath Karen Ansell who can provide the best of natural medicine for the whole family in a professional healing environment.
Karen uses evidence based nutritional herbs & supplements of the highest quality and is passionately involved in the latest medical research.
Karen is highly trained to prescribe personalised, simple & effective wellness programs to fit in with your busy lifestyle. Treatment plans may include dietary advice using food as medicine, lifestyle support, herbal medicine in liquid, capsule, tablet, or powdered form; vitamins and minerals; topical herbal creams and balms; or Medicine for the Emotions - Homoeopathy or Australian Bush Flower Essence remedies. Integrative medical testings may be recommended to gain further insight into your health.


If you are not feeling 100% don't ignore the signs any longer. There is a natural solution to your problem that can save you time, energy and money. Happy and healthy living is available to all. So why would you accept anything less?


By appointment only so please contact Karen today and make a time.

HEALTH FUND REBATES AVAILABLE
BE IN BALANCE
---
NATUROPATH PRACTITIONER


Karen Ansell
Naturopath, Nutritionist, Medical Herbalist, Iridologist, and Homoeopath
BHSc(Nat), Adv.ND, Adv.DipWHerbMed, Adv.DipHom, DipNut, DRM, Reiki II

Karen is a talented Australian Naturopath who has been working recently in the worlds top health spa resorts. Karen has achieved great success and recognition beyond the practice of natural medicine through involvement in the creation & management of wellness sanctuaries, including Koh Samui island which was rated 3rd best in the world, and for recently pioneering the worlds first holistic retreats for Evason Six Senses Spas in Thailand.

Karen has a particular interest in thyroid problems; infertility & pre-conception health. Karen enjoys following all aspects of pregnancy health through to birthing and breastfeeding, as well as monitoring the baby and mothers physical and emotional health; childrens health; weight loss; anxiety; and chronic pain disorders. Karen is a Naturopath educator and founder of Be in Balance.
For an appointment contact Karen on email - karen.beinbalance@gmail.com or phone 0432 194 735
---


SERVICES PROVIDED BY BE IN BALANCE

Initial Naturopath Herbal Medicine Consultation (up to 1.5hrs)
Follow up Consultation (1hr)
Follow up Consultation (up to 30mins)
Nutritional Guidance Consultation (focus on dietary advice 1hr)
Photographic Iridology
Homoeopathic Consultation
Australian Bush Flower Essence Consultation
Nutrition
Weight Loss and Management


Naturopath Herbal Medicine Consultation
Looking at the person as a whole, a thorough review of all body systems, lifestyle, and brief nutrition review. An individualised treatment program will be developed which may include a prescription for a herbal preparation and/or practitioner strength nutritional supplements, ways to use food as medicine, and lifestyle support. Any physical acute, chronic, or non-specific ailments can be addressed. Promotes self healing, supports, strengthens, and nourishes the body.(Contact Karen)

Nutritional Guidance Consultation
A thorough focus on nutrition to assist the balance of weight control, energy and emotion. After discussing your nutritional goals and looking at current dietary patterns, this session gives plenty of practical, easy to implement take home advice, and an educational look at how foods work in the body. Individualized nutrition advice will be provided for any specific health conditions. Nutrition plays a major role in restoring and maintaining balanced health.(Contact Karen)

Iridology Consultation
Eyes are the windows to our soul as every organ and tissue in the body is connected to the iris by way of the nervous system. Fibres, markings & colourings of the iris are examined to determine under and over function of the body systems and genetic tendencies. Using top line digital photographic equipment an iris health evaluation allows a fascinating insight into your physical and emotional health traits for prevention of future illness. Optional extra: Comprehensive report CD with iris photos.(Contact Karen)

Homoeopathy Consultation
Let like be cured with like - homoeopathic natural medicine uses minute doses of a substance to stimulate the bodys vital force allowing the body to balance and heal itself instead of fighting or suppressing symptoms. Prescribing a constitutional or complete remedy can bring profound changes in ailments of a physical, mental, or emotional nature. Homoeopathy can be used to treat ailments of a deep seated chronic nature, or acute first aid prescribing is also available. Homoeopathy also works great for children, elderly, and is great for animals too! During a consultation your individual expression of mental, emotional, physical, and meta-physical aspects of your life are all important to determine a personal remedy. Homoeopathy is gentle, effective, and powerful.(Contact Karen)

Australian Bush Flower Essences Consultation
**For emotional support** Flower essences work quickly and deeply, addressing psychological, spiritual, and physical states to bring about harmony and emotional balance. Positive qualities that reside deep inside us are brought forth, and emotional blocks are removed. This session allows you to talk freely and confidentially about any emotional issues. (Contact Karen)

OUR CONTACT DETAILS

Karen Ansell - karen.beinbalance@gmail.com - Mobile: 0432 194 735
---
---
Service categories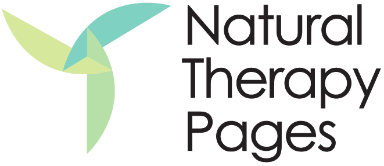 BE IN BALANCE