Myotherapy | Remedial Massage | Relaxation Massage | Trigger Point Therapy | Sports Massage | Pregnancy Massage | Taping | Deep Tissue Massage | Cupping | Dry Needling & More
Myotherapy and Remedial Massage services in the south eastern suburbs. Our clinic is open 6 days a week. Health Fund Rebates available.
---
Manual Treatments Available
Remedial Massage Therapy
Trigger Point Therapy
Sports Massage
Soft Tissue Massage
Deep Tissue Massage
Pregnancy Massage
Muscle Energy Technique (MET)
Book online to organise your next consultation. www.berwickmyotherapy.com.au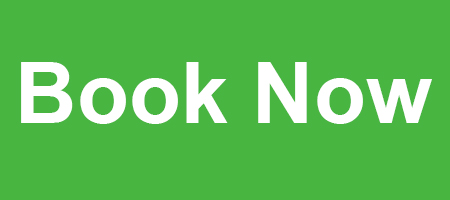 ---
Which Of Our Services Are Right For You?
Remedial Massage
Remedial massage manipulates the soft tissue frameworks of the body. It is a natural treatment modality, that effectively highlights pain or poor range of motion which in turn then indicates areas of dysfunction that require therapeutic treatment.

Remedial massage techniques find and repair harmed tissue and stimulate the bodys natural healing process.
Trigger Point Therapy
As Myotherapists, Trigger Point Therapy is a technique that we specialise in. A Myofascial trigger point (MTrP) is a hyper-irritable spot, that is often found within a taut band of muscle or the muscles fascia and is most commonly referred to as a knot.

To remove these pain causing trigger points we can apply a wide range of techniques all aimed at returning the taut muscle band back to its happy and healthy resting length. Trigger Point Therapy is the most common technique we use, with Sports, Deep and Soft Tissue massage treatments also proving effective.
Sports Massage
This massage is great for both pre and post sporting event treatments. A range of techniques are applied during this session, all of which are used to assist with the special care needed before and after an event/game/training.
Techniques Used:
Warm up exercises to facilitate specific muscles and prepare them for use
Cool down exercises to relax muscle groups and remove waste products and toxins.
Heat and cold therapy is also used to help treat a range of muscular issues, so why not give us a call today to discuss the best treatments for your needs.
Soft Tissue & Deep Tissue Manipulation
Tailored to each clients comfort level and need, this treatment uses pressure that is applied to the soft tissue structures of the body to treat a range of common ailments.
During these treatments we will focus on:
Mobilising muscles and fascia
De-activating Myofascial trigger points
Increasing range of movement
Decreasing pain
Increasing blow flow
Relaxing the tissue
Decreasing muscle spasms
HEALTH FUND REBATES AVAILABLE
---
For more information about any of the professional services we provide or to organise your next appointment, just give us a call or click here to book an appointment online.