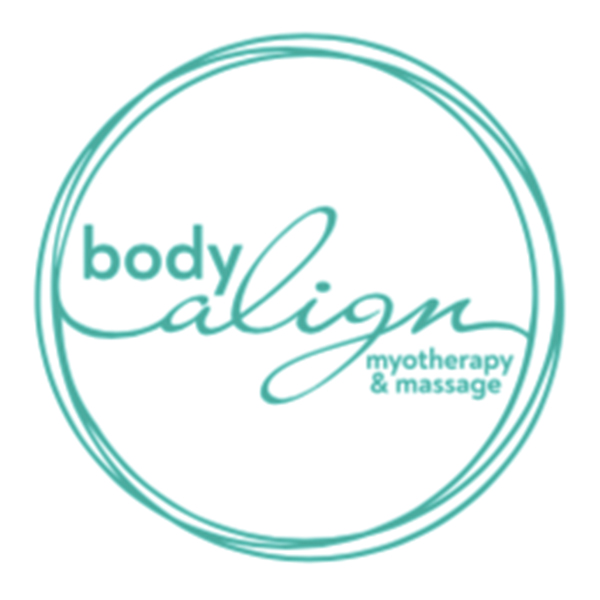 Clicking on the Send Me Details Now button opens an enquiry form where you can message Body Align Myotherapy & Massage directly
Send Me Details Now
The key to getting your body to work normally again is to treat the root cause of pain rather than merely the symptoms. Carissa and her team of myotherapists and massage therapists are experts in the treatment of musculoskeletal disorders. Get in touch with them to get help.
Rehabilitative Manual Therapists
Servicing area
Clifton Hill and Surrounding Suburbs
---
Focus areas
Arthritis
Feeding
Pain management
Rehabilitation
Back pain
Fatigue
---
---
Body Align Myotherapy & Massage is a relaxing health and wellness centre in the heart of Clifton Hill, Victoria. It offers manual therapies, such as myotherapy and massage therapy, that aim to relax, reconnect and realign.
Carissa Stewart, a professional myotherapist, founded the clinic in 2007, and it has been providing high-quality, effective treatments since then.
Together with her team of like-minded therapists, Carissa creates a calm environment where you can stop, take a breath and slow down from the demands of everyday life. Here, you can find the best course of action to get your life back on track, whether that is through myotherapy, massage or prescription exercise.
Meet the Team
Carissa Stewart
After being involved in an accident when she was 16 years old, Carissa suffered from chronic low back pain. Her frustration with her pain motivated her to pursue formal studies in myotherapy in order to better understand her body and improve her condition. She went on to complete a postgraduate program in the assessment, treatment and prevention of soft tissue dysfunction after receiving her diploma.
Her strong interest in muscle rehabilitation led her to further her studies and become a certified rehabilitation Pilates instructor in 2008.
Lynette Van Der Poel
While working in community pharmacy, Lynette developed an interest in the human body and decided to diversify her knowledge and skills in order to expand her treatment arsenal for musculoskeletal issues.
Lynette has worked with elite athletes and specialises in Rocktape, Ergonomics, movement mobilisation, and myofascial dry needling.
Rebecca Lee
With a strong passion for helping others achieve their health goals, Rebecca has mastered the ability to tailor her myotherapy treatments to each of her clients' needs. Whether you're suffering from pain due to soft tissue dysfunction, decreased range of motion, or you want to improve your sporting performance and prevent injuries, Rebecca's treatment approach ensures optimal outcomes and restores the integrity of your body's soft tissue through a range of manual techniques, dry needling and exercise prescription.
Morgen Clump
After receiving her massage qualification at the age of 18, Morgen used her skills at day spas for six years. Due to an injury, she had to leave her massage therapy career and work in an office. Now, she's back and has never been more equipped to provide excellent remedial, relaxation and pregnancy massage.
Laura Maccarone
With over four years of experience as a remedial massage therapist and an additional eight years in the spa and beauty industry, Laura specialises in providing tailored treatments to meet each client's needs and restore their body's optimal function. Laura regularly attends workshops and webinars to further her knowledge and skills, which is essential in aiding you to live a pain-free life.
Lauren Watson
Treating muscular imbalances and conditions of the neck, shoulders and lower back is Lauren's forte. She employs a variety of techniques to help regain your sense of wellbeing, and she is especially skilled at providing muscle release and relaxation to those suffering from pain, injury or stress.
Kat
With a strong background in science and in natural therapies, Kat is well-versed in human anatomy and physiology. She specialises in a variety of modalities, including dry needling, cupping, myofascial mobilisation, passive joint mobilisation and muscle energy technique.
Michelle
It's Michelle's warm smile that greets you as you enter our facility. She is a skilled medical receptionist with a diverse background in natural therapies such as sleep and respiratory, sleep psychology, radiology, Chinese medicine, myotherapy, naturopathy and nutrition.
Make an appointment today to get your body working properly again.
We're open 6 days.
| | | | |
| --- | --- | --- | --- |
| Monday | 9:00 am | To | 8:30 pm |
| Tuesday | 9:00 am | To | 8:30 pm |
| Wednesday | 7:15 am | To | 8:00 pm |
| Thursday | 9:00 am | To | 8:30 pm |
| Friday | 9:00 am | To | 8:30 pm |
| Saturday | 8:00 am | To | 5:00 pm |
Qualifications
Bachelor of Health Science In Musculoskeletal Therapy
Master of Science
Certificate IV In Massage Therapy
Advanced Diploma In Myotherapy
Diploma of Remedial Massage
Certificate In Rehabilitation Pilates
Professional Membership
Myotherapy Association Australia
Massage & Myotherapy Australia
AMT - Association of Massage Therapists
---