Body Sync Bowen Therapy Adelaide
Clicking on the Send Me Details Now button opens an enquiry form where you can message Melissa Merrett directly
Send Me Details Now
Bowen Therapy, Kinesiology, Massage: Remedial, Therapeutic, Relaxation, Pregnancy massage, Lymphatic drainage, Nutrition, Weight Loss, Reiki & Energy Healing, EFT
Body Sync Bowen Therapy Adelaide
Servicing area
Norwood, Adelaide & Eastern suburbs
---
Focus areas
Conception
Frozen shoulder
Claw toes
Headaches
Circulation
Joy
---

Body Sync Bowen Therapy | Kinesiology | Massage Therapy
About Bowen therapy
Bowen therapy is a series of gentle rolling movements performed on your muscles, joints, tendons and ligaments. These subtle moves send messages to your nerves, retrieving cellular memories and restoring your body to a calm, balanced and relaxed state.
A gentle and non-invasive therapy, being suitable for all ages from the elderly to children and newborn babies.
People who try Bowen therapy are continually amazed at the effectiveness of this simple and non manipulative form of "hands-on" therapy. Where other physical therapy modalities address the musculo-skeletal structures of the body, Bowen Therapy works on releasing connective tissue (fascia). This means that old and difficult problems which have not responded to other modalities like massage therapy, physiotherapy and chiropractic, may respond well to Bowen Therapy.

Bowen therapy works to restore, recharge and balance, encouraging your body to heal itself.
How Bowen therapy can help
Bowen therapy helps to facilitate lasting relief from pain, long-term injuries and illnesses, improved health and flexibility, improve sporting performance, relaxation, emotional and mental well-being. If you experience any of the following conditions, you no longer have to live with pain and discomfort.
Bowen therapy can help relieve and alleviate many conditions, including:
Headache or migraine

Back ache and sciatica

Bulge/ herniated discs

Scoliosis

Lymphatic drainage

Muscular aches or stiffness

Arthritic conditions

Neck/shoulder problems & frozen shoulder

Sports & accident injuries

Whiplash & motor vehicle injuries

Postural balance

Stress & tension

Elbow or joint pain

Menstrual irregularities & menopausal symptoms

Pregnancy and preparation for birth

Digestive & bowel problems including IBS

Depression & anxiety

Knee & ankle ailments

RSI & carpal tunnel syndrome

Bunions, Hammer & Claw toes

Flat feet

Plantar Fasciitis

Shin Splints

Bloating

Respiratory conditions including Asthma

Bladder issues and bedwetting


Sinus / Hay Fever
This list is not exhaustive. If you have a specific health complaint you would like addressed, please contact Melissa for more information.
Bowen Therapy FAQ
What can I expect during a Bowen treatment?
I will take your full health history at the first appointment. This is time well spent, as it is often here that your real problems are identified. This allows me to identify and treat the cause of the problem not just the symptoms. Many people usually become very relaxed right away, and even fall asleep during the treatment. Try to wear something lightweight and non-slippery.
What should I wear for a Bowen treatment?
Bowen can be carried out through light clothing. Try to wear something lightweight and non-slippery. A cotton T-shirt and thin trousers are ideal. If you are wearing bulky items such as jumpers or coats you will be asked to remove them.
How many treatments will I need to have?
Everyone responds differently so it is impossible to say. Some problems need more treatments and some less. Many people find it beneficial to have top-up treatments thus preventing injury and maintaining a supple, healthy,relaxed body and mind.
Should I have Bowen therapy if I am pregnant?
Absolutely, Bowen therapy will help you by alleviating many symptoms that you may experience during your pregnancy. It can also help to prepare your body for the labour, by releasing the muscles allowing for an easier birth, with no tearing. If required, Bowen therapy can be used to induce labour if you go over the term of your pregnancy. After your pregnancy, Bowen therapy is beneficial for returning your organs back to their original position, giving you more energy to enjoy your new life with your baby.
How many treatments will I need to have?
Everyone responds differently so it is impossible to say. Some problems need more treatments and some less. Many people find it beneficial to have top-up treatments thus preventing injury and maintaining a supple, healthy and relaxed body. Gentle stretching exercises, such as Yoga, are often beneficial when practised in conjunction with the treatment.
About Kinesiology
It is hard to imagine. from conception to the present day, every breath, every movement is stored in your body in your muscle memory.

For instance, if you think about starting a new job and feel nervous about that, your muscles reflect this stress. If we change the neurological pattern then the thought pattern is influenced to change and the change of thought pattern is reflected back to the physical in the muscles and entire body.

Muscle testing uncovers both neurological and organic imbalances in the body. By combining Eastern philosophy of Chinese meridian techniques, with western techniques of osteopathic and counselling modalities, with both hemispheres of your brain (left or logical, side and right creative / intuitive side) working in harmony, emotional/mental issues can be addressed.

Kinesiology creates an efficiency of neurological function, through bodywork referring back into the nervous system, using acupressure and muscle checks.

Kinesiology can also assist in reducing stress and supporting new behaviours, integrating your health on all levels - body, mind and spirit.
When the body and brain are working together, the benefits can be surprisingly quick and long lasting.

Areas where kinesiology can support better health include:
Easing stress and pain

Improving memory

Boosting health and well being

Improving sleep

Creating an abundance of energy

Producing enhanced clarity of mind

Increasing mental and physical performance

Harmonizing relationships

Focussing concentration

Improving co-ordination

Alleviating depression, grief and anxiety

Restoring motivation

Overcoming nutritional deficiencies

Alleviating allergies & food intolerances

Overcoming learning and behaviour difficulties

Dealing with emotional issues

Boosting low self esteem

Normalizing weight

Enhancing immunity


Correcting digestive issues
Kinesiology FAQ
What Happens In A Kinesiology Session?
Melissa will take a thorough case history of both your physical and emotional health issues, talking about areas she can help you with. Melissa will then spend a few minutes explaining kinesiology and how it works and then will spend the remainder of the session working with you and your body to experience the amazing tool that is kinesiology. During a kinesiology session you lie on a comfortable massage table fully clothed while Melissa uses a simple muscle test with your arm to access your own innate wisdom. Clients often comment on feeling deeply relaxed during and after the session.
What is muscle testing?
Kinesiology muscle testing is a scientific yet energetic way to pinpoint where the energy block is in the bodys different structures, therefore discovering underlying causes to conditions. Muscle testing is done by the client holding their arm in a position, the practitioner then applies gentle pressure which the client resists. The intelligence of the body communicates to the practitioner literally by the way in which the clients arm responds.
Why choose Kinesiology for your natural therapy?
Kinesiology uncovers the root causes of physical, emotional and psychological problems. Think of it as receiving an all-in-one treatment, as it has aspects of all these different types of therapies: Acupuncture, Reiki, Lymph treatment, Physiology and Chinese Medicine.
About Massage Therapy
Massage therapy is seen as a complimentary to modern medicine, and can be included as part of your all important time for yourself.
Massage relaxes muscles, easing and soothing away aches and pains. Through a variety of techniques, massage stimulates the body's own healing mechanism to bring about healing.
Massage is performed with oil, applied directly to the skin. This technique is used to treat your muscular problems by improving your range of motion, reducing the pain you feel, improving your circulation, removes toxins from sore muscles and promotes a deep sense of relaxation and improves your general health and wellbeing.
We treat your whole body and also spend focused time on your initial problem area.

Remedial massage therapy can be beneficial in alleviating many conditions including:
Repetitive strain injuries
Back and neck problems
Release muscular tension
Headaches and migraines
Lymphatic issues
Circulatory issues
Stress and anxiety
Promote a sense of wellbeing
Weight loss
Massage Therapy FAQ
How Does Massage Work?
Remedial massage works by releasing your aching and/or tight muscle groups, tendons and ligaments. Your remedial massage will increase your circulation which improves your healing ability and provides suppleness to the muscles, giving them a greater range of movement, this reduces the risk of future injury and illness. This will help your body to restore to its optimum level of function, promoting a lighter, healthier feeling overall.
Why choose massage?
Touch is one of the most crucial, yet often underrated, of the senses - all ages benefit from human touch. Massage has been shown to benefit the body on a number of levels because it relaxes and revitalises a weary or ailing body through a reassuring and caring touch.
Many studies have proven that massage promotes state of mind and mood-altering serotonin and endorphins. Endorphins are chemicals that affect development in children, as well as, improving emotional and physical well-being in adults.
How Does Massage Improve Health?
Massage has been shown to reduce blood pressure, relieve arthritis, and improve joint and muscle aches especially in painful areas of the neck and back, and even increase immunity to colds and flu!
A powerful tool for relaxing the body, calming the mind, increasing body awareness and empowering self-healing, it can help you connect to yourself, leaving you feeling refreshed and un-distracted.
For more details, including products available, fees, consultation hours etc. visit our website at www.adelaidebowen.com.au or contact Melissa today on 0411 627 939 to discuss how BodySync can help you to restore and maintain a state of vibrant health.
Body Sync Bowen Therapy | Kinesiology | Massage Therapy
174C Magill Rd Norwood SA (enter from George St)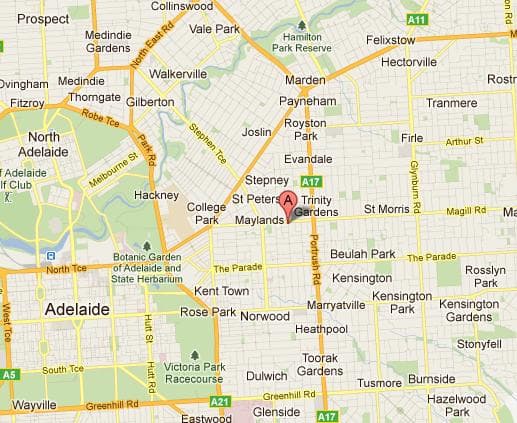 ---
Services
Soft tissue therapy mobilizing joints, tendons and muscles.
Qualifications
Diploma In Nutrition
Diploma In Bowen Therapy
Diploma of Kinesiology
Professional Membership
Bowen Therapists Federation of Australia
---