Member since 2011
Body Techniques
8 Roderick st
Ipswich QLD 4305
Servicing area: Ipswich, Queensland
For All Your Beauty Therapy, Body Wrap, Facial and Skin Analysis Treatments, You Can't Go Past Us Here At Body Techniques - Perfect For Women and Men.
Body Techniques - Beauty Therapy
---
Relax and enjoy exquisite body treatments designed to detox, rejuvanate and tone.

Luscious blends of marine algae and plant extracts brimming with minerals and trace elements will create immediate wellbeing for the entire body.



SPA THERAPIES



Aromatic Body Polish
40 mins approx - $50.00
Softens, smoothes, re-energises and instantly polishes the skin's surface.

Back is Beautiful
30 mins approx - $44.00
Enjoy this relaxing back treatment, your back deserves an exfoliating facial.

Sea Clay Body Masque
1 Hour approx - $99.00
Refreshes and mineralises the skin for an all over glow, helping to stimulate and increase circulation. Removes dead skin cells and surface impurities.



HAND & FEET TREATS



Mini Manicure
File and Polish - $20.00

Manicure
30 mins approx - $45.00

Deluxe Manicure
1Hour approx - $70.00
Includes a luxurious aromatherapy paraffin masque up to the elbow.




SPA THERAPY SPECIALS
Purchase 3 skincare products from our Lydia Jordane or Evohe range and receive your next Skin Discovery Facial Free.
Purchase 4 skincare products from our Lydia Jordane or Evohe range and receive your next Luxury Facial Free.



BODY WRAPS



The International Body Wrap is an all natural, effective way to achieve inch/cm reduction, to detoxify the body and cleanse the skin.
It will leave you feeling totally rejuvenated with a wonderfully smooth and silkier skin texture.

This wrap also improves the appearance of cellulite and stretch marks and aids in relieving and improving other skin conditions such as psoriasis and eczema.

A brilliant kick start for a healthier lifestyle!



Prices



Approximately 2 Hours Per Treatment - 1½ hrs for Detox Treatment

Individual Body Wrap Treatments - $130.00
* Course of 3 prepaid - $330.00 (savings of $60.00)
* Course of 5 prepaid - $500.00 (savings of $150.00)
Treatment with a friend - $110.00

Individual Detox Treatment only - $110.00
* Course of 3 prepaid Detox Treatments Only - $288.00
* Course of 5 prepaid Detox Treatments Only - $450.00

* No Show for a booked appointment will be deemed as a treatment being provided!

For best results we highly recommend the use of the International Body Wrap "Maintenance Kit" after and in between your wrap treatments to sustain your results and enhance them further. Prior to your International Body Wrap, we recommend a full body "Aromatic Body Polish" for maximum results, at only $50.



SKIN SERVICES



We also provide a range of skin services to all of our customers, perfect for rejuvenating your face and refreshing your skin. For more information about our skin services or to check out our range of facials suitable for Women and Men, Click Here



BOOKINGS
Less than 24 hours cancellation notice or No Show will incur a cancellation fee and any deposit paid will be non refundable
A No Show for a prepaid treatment will be deemed as treatment having been provided
Arriving late for your appointment will reduce the time of your treatment
Reservation for a 1 hour plus Beauty Treatment requires a $50 credit card deposit
A 50 cent Fee applies to all payments made by Eftpos and Credit Card
Persons under 16 require parental approval for treatments
Prices and treatments are current and subject to change without notice



Opening Hours


Monday | Wednesday | Friday - 8:30am to 6:00pm
Tuesday | Thursday - 8:30am to 7:30pm
Saturday - 8:00am to 3:00pm
Sunday - Closed



Read more about us





Visit Our Facebook Page


For more information about the best services for your needs or to organise an appointment - give us a call!
---
See Also...
About Us
Our Body Techniques team is committed to providing a beneficial and rewarding experience
---
Service categories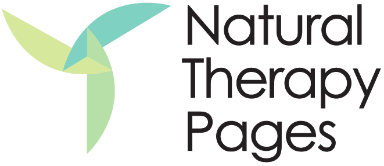 Body Techniques