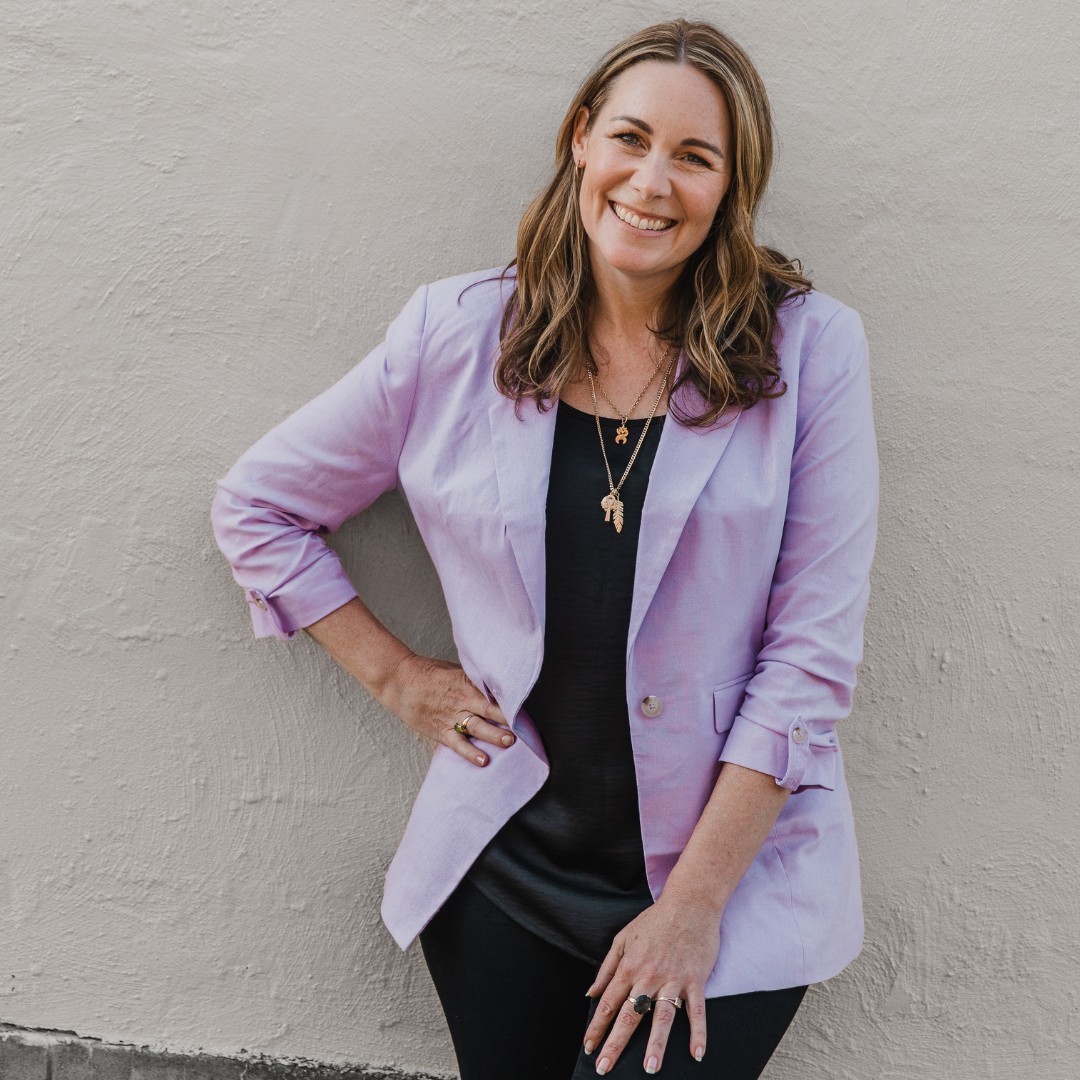 By The Bay Kinesiology
Clicking on the Send Me Details Now button opens an enquiry form where you can message Denise Robinson directly
Send Me Details Now
Natural Therapy for Mind, Body & Soul WellbeingKinesiology Sessions Soul Embodiment Alchemy Grid Emotions and Metaphysical Kinesiology Courses
By The Bay Kinesiology - Kinesiology Sessions | Soul Embodiment Alchemy Grids | Kinesiology Courses
Servicing area
Bayside & South Eastern Suburbs, Victoria
---
Focus areas
Astrology
Nurturing
Family health
Fears
Face to face appointments
Chronic skin conditions
---
---
Kinesiology will change your life by relieving stress in your Mind, Body & Soul and giving you a more positive outlook, more energy, motivation and the opportunity to live the life you want to live!

Denise Robinson is a Qualified Advanced Specialist Kinesiology Practitioner with more than 16 years experience in the Kinesiology Industry and is the Director and Practitioner of By The Bay Kinesiology and creator and founder of the Emotions and Metaphysical Kinesiology Modality.

Her goal is to inspire, motivate and empower her clients, students and people around her to reach their full potential in life. She educates you on how your Mind, Body & Soul integrate and how your thoughts, feelings, attitudes, behaviours and emotions affect your entire being.

In Denise's Kinesiology treatments she promotes authentic open and honest communication in a confidential environment whilst bringing integrity and insight into the cause of your imbalance or health complaint. She is motivated and committed to providing ongoing support to her clients and believes everyone has the potential to heal themselves naturally creating a positive change in their life. To ensure you take responsibility for your healing, she provides you with practical and easy to use remedies or exercises etc. to do at home to support the balance.

In her Emotions and Metaphysical Kinesiology courses and training she uses practical tools to empower and educate her students and make them fully understand all techniques and how to integrate the tools learnt into a clinic environment. She makes herself available to mentor her students and also offers an extensive in depth Kinesiologist Mentoring Program for kinesiology students, graduates and qualified kinesiologists.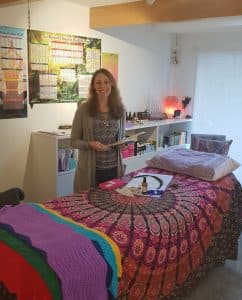 KINESIOLOGY SESSIONS
In Traditional Chinese Medicine philosophy if your body is talking to you with physical symptoms of pain, stress or dis-ease, there is always an emotional connection. In Kinesiology we delve into the subconscious mind to determine the emotional connection to the physical symptoms, pain, stress or dis-ease and release the emotions blocking the body from naturally healing itself. Every part of our physical body relate to something emotional going on in our life. If we raise the consciousness and awareness of the emotional connection, we learn the lesson, change or release something (attitude, lifestyle adjustment, feelings, thoughts, patterns, genetic programming, etc.), then the physical body can begin to tap into its innate ability to naturally heal itself and the physical symptoms can begin to dissolve.

Every person is beautiful, unique and different and every body responds differently to a Kinesiology session. Here is some client's feedback about how they have felt and the benefits they have experienced post a Kinesiology session with Denise:

KINESIOLOGY BENEFITS:

Feeling lighter and more uplifted

Clarity with a clearer head and mind

Ability to move forward with achieving their chosen goal or intention

Sense of purpose and direction in life

Aligned to passion and life path

Worthy within self

True to self – able to just be themselves

Full acceptance of who they are – happy and content with what they see in the mirror

Self-assured and can make own decisions (not seeking outside guidance or comparing self to others)

Physical symptoms disappeared

Confidence in self and abilities

Uplifted mood and energy, negative thoughts have gone

Sleeping calmly throughout the entire night

Open heart filled with love for self

Being fully present in the moment

Empowered in self

Higher sense of self-esteem

A sense of knowing and inner wisdom

Trusting intuition and gut

Self-control around food, no longer "needing" sweet foods when emotional

Relaxed feeling within body and mind

Positive thoughts now pop into the mind – negatives are noticed and quickly changed to positive thoughts

Emotional stressors don't feel relevant anymore (no emotional charge around them)

So many choices and options in life

Full of energy and vitality

Motivated to exercise, lose weight and just be themselves
Kinesiology may also assist with many conditions that have been unsuccessfully treated with Western medicine. Kinesiology is beneficial, suitable and safe for babies, children, women (including pregnant women and breastfeeding mum's) and men of all ages.

KINESIOLOGY MAY ASSIST YOU WITH:
Addictions (sugar, smoking, drugs, alcohol)

Anxiety & nervousness

Clarity / clearer mind

Clearing emotional stressors

De-activating and releasing self-sabotage programs, limiting belief systems, patterns, behaviours, attitudes and genetic programming

Dealing with grief

Digestive imbalances (constipation, diarrhoea, etc.)

Fatigue / tiredness / dizziness

General health and well-being

Happiness – finding your true soul passion & purpose

Headaches & migraines

Incontinence

Increasing energy & vitality

Learning difficulties & brain integration

Letting go and releasing held in emotions (ie. anger, guilt, grief, fear, hurt, etc.)

Loneliness & feeling isolated

Mental health issues including depression, mood swings & negative thought patterns

Motivation

Nutritional needs, sensitivities & diet adjustment

Opening up your beautiful heart to trust, feel and love

Parenting stress / adjusting to motherhood

Physical pain & tension

Pregnancy related issues – difficulty conceiving, undertaking IVF, morning sickness, childbirth

Relationship difficulties

Restoring and settling the body & mind

Self-control

Self-esteem & self-worth

Skin conditions (eczema, psoriasis, acne, rashes)

Sleeping difficulties, waking during the night & insomnia

Stress relief (work, personal, family, parenting, health, work/life balance)

Trusting

Weight loss and management strategies

Women's health (PMS, menstrual pain, menopause, etc)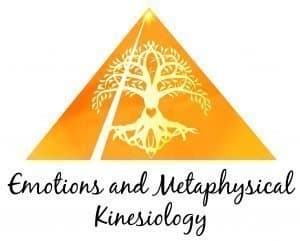 EMOTIONS AND METAPHYSICAL KINESIOLOGY ACCREDITED COURSES
Kineasy Intro Course (2 days - 27 hours)
Mastery of the Five Elements Core Essence and Character (2 days - 31 hours)
Meridian Rivers of Chi Kinesiology (4 days - 47 hours)
Chakra Healing Kinesiology (2 days - 31 hours)
Transpersonal Chakra Kinesiology (2 days - 31 hours)
Aura Balancing Kinesiology (2 days - 31 hours)
Be empowered while learning all about Kinesiology with one of Melbourne's leading workshop training providers, By The Bay Kinesiology. Our Emotions and Metaphysical Kinesiology accredited courses, workshops and training programs are run mainly on weekends by Denise Robinson, Modality Founder, Successful Business Owner, Kinesiologist, Kinesiology Course Author, Trainer, Instructor & Assessor and passionate Health Warrior and these courses are suitable for all to attend.
By The Bay Kinesiology has been teaching Kinesiology courses and workshops in Melbourne since 2007 and to date has now taught more than 350 students, with many travelling from interstate to be part of our specialised kinesiology training. We pride ourselves on being authentic, practical, open and down to earth with our unique style of teaching through the 'workshop model' and assist students to incorporate everything they learn into a thriving kinesiology practice at a portion of the cost you would expect to pay at a college.
The workshop model of learning kinesiology is very popular because:
It is unique and specialised
You get to choose the courses and modalities you want to study based on your interests
You are taught by beautiful, knowledgeable Kinesiology business owners who bring their passion, love of kinesiology, wealth of information with actual years of hands-on client and clinic experience into the kinesiology learning environment
You have lots of practice time on massage tables to gain confidence in all techniques
Learn at your own pace and in your own time frame
Read the benefits of studying with By The Bay Kinesiology here.
EMOTIONS AND METAPHYSICAL KINESIOLOGY PRACTITIONER CERTIFICATION TRAINING PROGRAM
Are you interested in becoming a Certified Emotions and Metaphysical Kinesiology (EMK) Practitioner and beginning your new career as a Kinesiologist? This finishing program is the final step to becoming qualified and setting up your Kinesiology business as a certified Emotions and Metaphysical Kinesiology Practitioner.
Following on from our six Emotions and Metaphysical Kinesiology courses (delivered in-person & online), this unique Kinesiology Practitioner Certification Training Program will tie everything together for you, so you will feel competent, confident, professional and experienced as a Kinesiology Practitioner and also a Mind, Body, Soul Wellbeing Workshop Facilitator – all in under 10 months!!
Upon completion of our six accredited Kinesiology courses and this 80 hour online Kinesiology Practitioner Certification Training Program you will not only have all the Kinesiology skills to connect with clients, run empowering Kinesiology sessions, build a successful Kinesiology practice and be able to confidently market yourself but you will also be equipped with everything you need to know to facilitate our eight heart-centred Mind, Body, Soul Wellbeing Workshops either in-person or online.
Want to get started? The Kineasy Intro Course is the first step that you need to take. This comprehensive beginner Kinesiology course covers all the foundations of Kinesiology, muscle reflex testing and you will get to experience and conduct your very first Kinesiology balance. Come and join me in the wonderful world of Kinesiology and transform your life. To view our Kinesiology study pathway click here.
By The Bay Kinesiology's (BTBK) Emotions and Metaphysical Kinesiology Practitioner Certification Training Program is unique and purposefully created to build confidence and ultimately support students and practitioners to start and build their kinesiology practice with a strong Kinesiology foundation. This exciting program encompasses everything needed to setup and run your own full-time business, sharing your craft as a successful Kinesiology Practitioner including:
Communication tools to connect with clients

Session protocols

Understanding emotional connections in the body

Ability to read metaphors of dis-ease

Business management, administration, systems and processes

Marketing & advertising strategies

Online presence

Facilitating online sessions
During this online learning program you will be trained by successful business owner of By The Bay Kinesiology, Denise Robinson, Emotions and Metaphysical Kinesiology Founder, Course Author, Trainer, Instructor and Assessor. This program is made up of the following six empowering modules:
1 – Kinesiology Fundamentals
2 – Emotions & Metaphors
3 – Mind, Body, Soul Wellbeing Workshop Series
4 – Communication
5 – Marketing, Advertising and Business Management
6 – Online Sessions & Wrap Up

On completion of this life-changing program you will be recognised as a 'Certified Emotions and Metaphysical Kinesiology Practitioner' and starting your bright, new career as a passionate and knowledgeable Kinesiologist where you can share your talents while holding a safe sacred space for others to heal in your Kinesiology sessions. Denise shares her knowledge openly with participants, and you will also have the opportunity to connect, learn, grow and evolve with like-minded practitioners during the program.
Initial Kinesiology Session - 90 mins
1hr 30min
Acupressure
Aromatherapy
Traditional Chinese Medicine (TCM)
Colour Therapy
Crystal Therapy
Energy Healing
Kinesiology
Nutrition
Emotional Freedom Techniques (EFT)
Touch for Health
Counselling
Spiritual Healing
Flower Essences
Weight Loss
Sound Healing
Women's Health
Moxibustion
Kinesiology
In-person or online initial Kinesiology Session
Kinesiology Session - 60 mins
1hr
Acupressure
Aromatherapy
Traditional Chinese Medicine (TCM)
Colour Therapy
Crystal Therapy
Energy Healing
Kinesiology
Nutrition
Emotional Freedom Techniques (EFT)
Touch for Health
Counselling
Spiritual Healing
Flower Essences
Weight Loss
Sound Healing
Women's Health
Moxibustion
Kinesiology
In-person or online Kinesiology session for existing clients
Qualifications
Registered Specialist Kinesiology Practitioner
Shamanic Healer
Kinesiology Instructor
Kinesiology Trainer
Emotions & Metaphysical Kinesiology Modality Author
Kinesiology Course Author
Certified Lifeline Practitioner
Shamanic Medicine
Wellbeing Workshops
Animal Medicine
Nature's Healing Chi Workshop
Professional Membership
ATMS - Australian Traditional Medicine Society
---