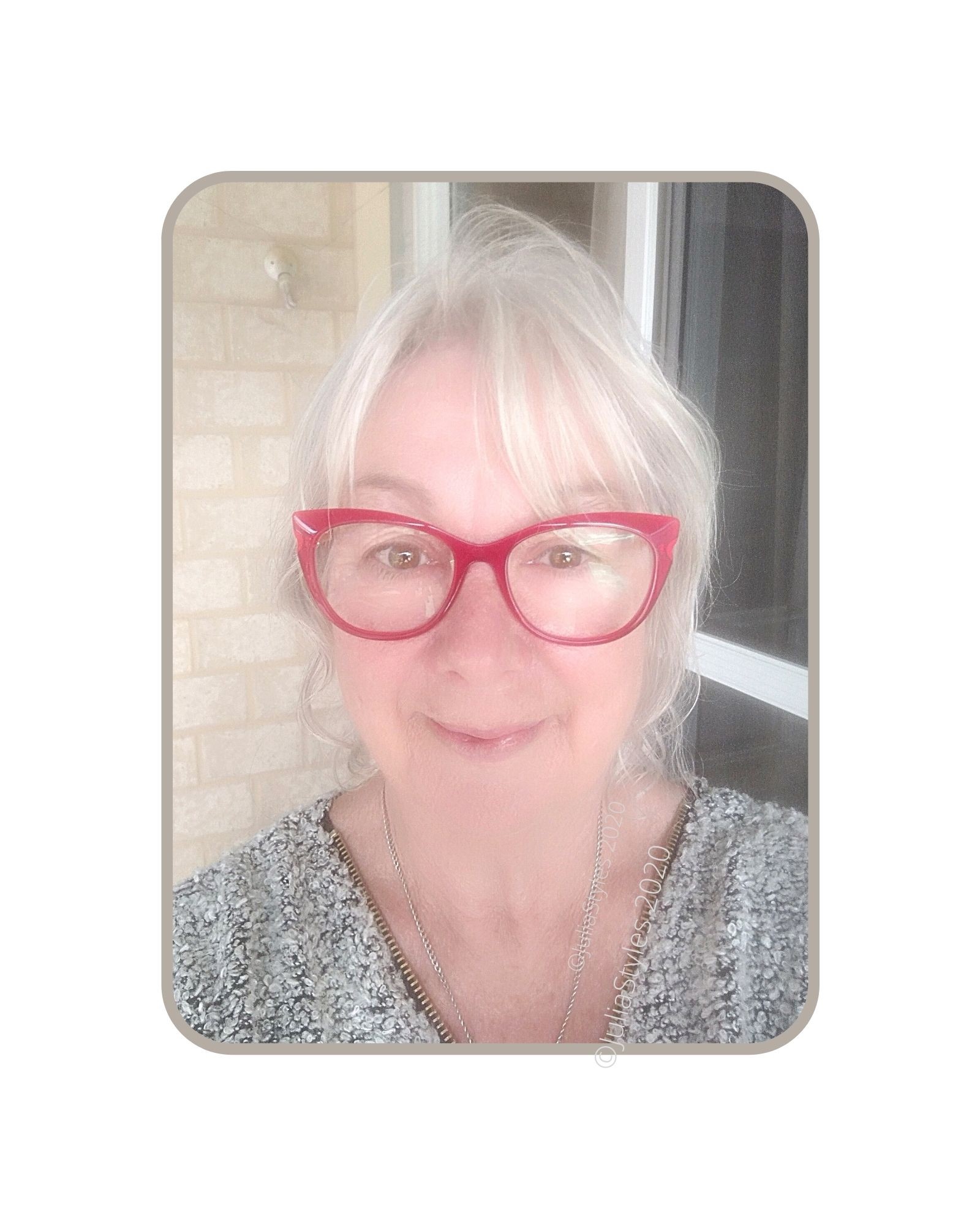 Calling All Angels
Want to find out my availability, pricing or opening hours? Click on Send Me Details Now to get started.
Send Me Details Now
Clicking on the Send Me Details Now button opens an enquiry form where you can message Julia Styles directly
Quantum Calibration - Fast Transformation In the New Energy
Focus areas
Akashic records reading
Transformational therapy
Breathing therapy
Transformation
Quantum allergy elimination
Clearing blocks
---
---
About Quantum Calibration - Transformation
Quantum Calibration is an easy, fast & highly expansive tool designed to quickly shift and align us with the new planetary energy. This unique breath work+ clears millions of old programs per second, rather than 50 programs per second with the old healing modalities. It moves us rapidly out of our stuck-ness and suffering and into the peaceful, empowered Beings we came here to be. It installs infinite possibilities previously hidden and leaves us clear, grounded and peaceful. This is a new and amazing Quantum tool, one we have waited eons for. It's where my focus and passion lay because of its amazing results.
What Quantum Calibration Can Do For You
Are you tired of being the 'same old you?, believing you will never find happiness & peace in this life-time? Would you like to be the person you have come here to be and enjoy the positive experiences along the way? Have you had many healings only to find you're still stuck and unempowered? Are you still suffering from issues of:
Abandonment, rejection

Feeling disconnected from the Source

Grief

Depression

Loneliness

Trauma

Stress, Anxiety

Guilt, Shame, Unforgiveness

Self-Harm

Anger

Jealousy

Hate, Revenge, Prejudice

Regret, Remorse

Helplessness, hopelessness

Relationship Problems

Family, Work, Legal
Are you still waiting, hoping things will get better in the future or would you like to experience freedom from these old emotions and move into happiness? These changes are now possible in the new energy; it's observation, transformation and Mastery; it's why we came.
Now you are able to jump start your journey with this leading edge process. It's simple, easy fast breath work+ technique transforms millions of programs a second, most of which you are unaware of and it does this with very little effort from you. It will restore your consciousness to the correct operating system, bringing permanent transformation, peace, joy and flow, while installing endless possibilities and the purpose for you to begin living the life you came here to live. It makes the shift from helplessness to empowerment rapidly.
Quantum Calibration is a Super-Consciousness, grounded Spiritual Healing tool especially designed for quick & extensive transformation in the new energy. No more long, drawn out duality healing sessions where your issues are chipped away slowly; now you can begin to blind-side the old and align with your New Quantum body. Change in this energy is inevitable, flowing with the Quantum stream is peaceful, uplifting, joyous, expansive, empowering and spacious.
Quantum Calibration goes beyond healing into Transformation, it brings freedom and is life changing.
It doesn't matter whether you are new to healing or have explored many modalities, this experience will make a huge difference to you. It is effective and safe for children, adults and seniors.
These transformations session can be done via video or phone.
Quantum Calibration sessions and teaching Training Courses are available.
Quantum Calibration - Allergy Elimination
Quantum Allergy Elimination sessions come under the umbrella of Quantum Calibration. It's a super-fast, leading edge allergy eliminator that is extremely effective on most allergens such as grass, cats, horses, dust, etc. It usually takes only one quick session. It's simple, effective. No testing or medications needed.
It can be very effective with food allergies, although sometimes (not always) it may take more than one quick session to clear. This tool is perfect in countries such as Australia where allergies are prolific.
The allergy elimination sessions can be done via video or phone.
Absent/Distant Theta Uplift – A Global Offering
If you need a boost of energy, a clearing and some relief from any difficult situations or negative emotions such as fear etc, an absent Theta Uplift will give you or any of your loved ones (with their permission) an alignment and lift that will clear, refresh and recharge.
As a qualified Theta Practitioner and Theta Absent Specialist for over 20 years, Theta Uplift was created under the guidance of Spirit to help myself and others enjoy the benefits of Theta in this unique way. DNA correction.
The Theta Uplift absent boost sessions include, clearing and cleansing of all negative energies and entities, Serotonin balance to help alleviate depression, descale and balance of the Pineal gland, clear and realignment of the physical body, DNA and Chromosomes repair and restoration as well as many other benefits. Theta Uplift also includes and blends well with the newly discovered Quantum energy work.
An Absent/distant Theta Uplift will clear and energize you or your loved ones who, no matter where in the world they live, may be needing a clearing and boost.
Absent session only. Phone feedback in Australia. Video or written feedback for those overseas.
Akashic Past Life Therapy - Moving Into The Now
As the duality on our planet continues to close and time quickens we are now gradually moving into Oneness. We are opening and expanding our 3 dimensional selves, ready to meld with and embrace all of our Multi-dimensional aspects; it's a very powerful time on this planet and one that will be known in history as 'The Great Shift."
As the vibration of the planet and humanity are now in continual states of transformation, many aspects of our Past Life Selves, often loaded with unhealed emotions and stored in our Akashic records, are primed ready to drop in and interfere with our present lives and our full awakening. Their interreference in our lives is simply to show us what we need to clear.

Many old Souls especially have had 1000's of past lives, previously making it a difficult and lengthy process to clear them all, even with the domino effect that occurs when dissolving one past life. Thankfully in this new energy, clearings can be done in mass and this is often encouraged by Spirit.
My work with past lives now is to clear the negatives from the Akash quickly, although I do conduct absent Past Lives sessions focusing on a particular situation or relationship if requested.
Rewriting Scripts
This is an offshoot of the Past Life work. If you would like to know more, please contact me.
I have had over 30 experience as a Past Life Therapist.
Absent/Distant Past Life Sessions only. Feedback by video or phone (Australia only), or a written report provided for overseas people.
Absent/Distant Reiki Healing – Reconnect, Relax, Rejuvenate
Reiki is the energy of Universal Love. Let its gentle, compassionate waves reconnect you lovingly with your Soul and bring you into your Whole-Mind, where Love is all there is. During the session you will begin to feel peaceful, maybe truly for the first time in your life and this gently releases the anxiety and negative patterns that have been keeping you in a place of suffering.
Reiki reduces stress and promotes relaxation, which triggers the body's natural healing abilities; consequently improving and maintaining good health. Reiki is a natural therapy that gently balances life energies and brings well-being to the recipient. It is the energy of self-love.
This non-invasive energy works with the Higher Self of the receiver to promote well-being to the entire physical, emotional, mental and psychic bodies.
Reiki is a specific type of subtle energy work in which healing is performed by sending powerful Reiki waves from a distance or by the laying on of hands. It allows the flow of the energy from the limitless Divine Source, to the recipient via the Reiki practitioner. It's extremely powerful, yet gentle energy can be sent absently to anyone living or passed or to any situation, anywhere in the world or Cosmos.
Reiki is an unconditional, pure, gentle and powerful Life Force energy, promoting Self-Love and the extension of Pure Love to all living things. When it is combined with a sincere deep desire of the receiver to be willing to allow the healing to occur on all levels, then a total healing will happen.
Reiki is safe and wonderful for all living things, including children, older people, animals, plants etc.
A Reiki healing makes the recipient feel as though they are being wrapped in a warm, safe, soft blanket of Love. It has to be experienced to be believed.
Absent/Distant Reiki only. 2 hour Absent Reiki Sessions available, transmitted to yourself, loved ones or any situation that is worrying you, anywhere in the world.
Qualifications
Quantum Calibration Fast Transformation Coach
Theta Uplift Absent Healer Dna
Past Life Therapist With The Akashic Masters
Absent Reiki (reiki Master -retired) Over 30 Years Experience
Published Author 'insights For Reiki Masters'
Writing New Life Scripts - Away With The Old
Master Teacher of Metaphysics
Spiritual Mentor
New Energy Tools and Alignment Guide
Changing Beliefs Facilitator
Angel and Whimsy Artist
Quantum Fast Allergy Elimination
---