Member since 2006
Catherine Vaubell
Servicing area: Medlow Bath, Blue Mountains, New South Wales
Arthritis
Bodywork
Detoxification
...
Want to find out my availability, pricing or opening hours? Click on Send Me Details Now to get started.
Clicking on the Send Me Details Now button opens an enquiry form where you can message Catherine Vaubell directly.
Catherine is a highly experience massage therapist, specialising in lymphatics, lymphoedema management and remedial massage techniques.
Catherine Vaubell
Catherine began her Remedial Massage practice in 1995 and has continued to develop her skills ever since. She is a registered Lymphoedema therapist who works extensively with people affected by cancer treatment. Lymphatic drainage can also be applied to many other situations and conditions. Catherine has taught massage modalities since 2001, including remedial massage and lymphatic drainage. She also holds a degree in Human Movement science.




Catherine teaches Hatha yoga with an integral approach. Her classes have a strong emphasis on postural alignment, core stability and finding the ease within one's body. She trained in the Satyananda tradition.




The combination of bodywork modalities and Yoga gives Catherine a wholistic toolbox of skills to work with. Where appropriate, simple home-work practices are suggested to her clients to aid their own healing process.



THE MODALITIES IN DETAIL




LYMPHATIC DRAINAGE
Lymphatic drainage is a specific technique of manual bodywork that is characterised by its gentle, rhythmic strokes. The lightness of pressure is necessary in order to access the superficial lymphatic vessels, which lie between the muscles and the skin. Deeper pressure would, in fact, bypass them. The treatment is extremely potent, yet gentle and profoundly relaxing.
The lymphatic system transports excess fluids found in the body tissues back to the bloodstream. This fluid contains substances such as water, proteins and cholesterol, as well as potentially damaging wastes, bacterial organisms and cancer cells. The lymph fluid is filtered through the lymph nodes, which contain white blood cells. The lymphatic system plays a major role in our immune defence and therefore it is vital that it functions optimally.The benefits of Lymphatic Drainage are considerable and are particularly relevant in today's society, where increasing stress levels are impacting upon the immune system, leading to dis-ease.
Lymphatic Drainage is being used with great success in the treatment and management of the following conditions:
LYMPHOEDEMA


LIPIDEMA


CHRONIC FATIGUE


IMMUNE DEFICIENCIES


ARTHRITIS


FLUID RETENTION - SUCH AS IN PREGANCY


HORMONE IMBALANCES IN WOMEN


SINUSITIS


MIGRAINE


EXHANCED RECOVERY FOLLOWING COLDS & FLU


ASTHMA


DETOXIFICATION - GREAT FOR CONDITIONS SUCH AS ACNE


CONSTIPATION


SPORTING INJURIES - WHERE THERE IS INFLAMMATION
WHAT IS LYMPHOEDEMA?
Lymphoedema is an accumulation of protein rich fluid in the superficial tissues. Normally, it begins to appear as fluid retention in one or more limbs. This can follow surgery, particularly where there has been removal of lymph nodes, such as in cancer. It can also develop following other surgical procedures and after serious trauma as in motor vehicle accidents. In these cases, Lymphatic Drainage Massage is proving to be most beneficial in the prevention and treatment of lymphoedema.
Some people are born with lymphoedema and may experience swelling anywhere in the body.
The signs or symptoms of lymphoedema are:
Sensation of heaviness & tightness in a limb or limbs.


Pins & needles


Decreased flexibility in hand, wrist or ankles.


Joints may become swollen.


Jewellery or clothing becoming tight.


Shooting pain or tenderness.


Swelling of the abdomen.
Unfortunately, lymphoedema once acquired, is irreversible. The good news is that it can be managed with manual lymph drainage, wearing compression garments, getting suitable exercise and taking care of yourself.
Prevention is better than cure: lymphatic drainage treatment can help the body to establish new lymphatic pathways. So, if you have had lymph nodes removed or have had radiation treatment, it would be benificial to have some lymphatic drainage massage from a properly qualified practitioner. This will also support your immune system.
Health Funds rebates registered practitioner




Gift Vouchers available
Qualification details
B. App. Sc. (Human Movement)

Dip. Remedial Therapies

Dip. Remedial Massage (2009 upgrade)

Dip. Lymphatic Drainage

Complex Lymphatic Therapy certificate (Casley-Smith Method)

Dip. Satyananda Yoga Teaching

Cert. IV Ayurvedic Lifestyle Consultation

Australasian Lymphology Association member

Association of Massage Therapists (AMT) member
---
Service categories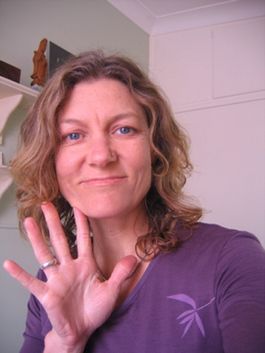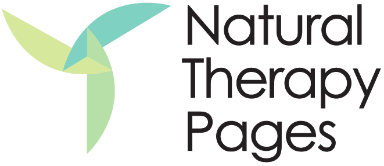 Catherine Vaubell