Learn how your food, exercise, sleep & stress affects your health based on your glucose biomarkers.
Now available for non-diabetics.
Join the Vively waitlist now to get a 30% discount.
Join the waitlist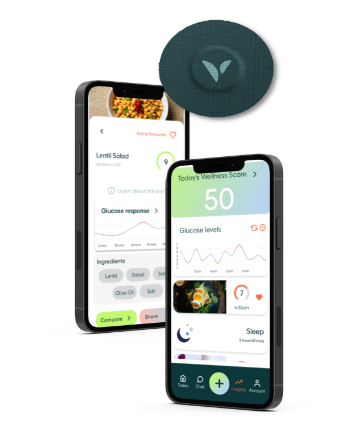 Clicking on the Send Me Details Now button opens an enquiry form where you can message Margaret Slessor directly
Send Me Details Now
At Inspired by Nature, we are able to help with many different therapies to treat problem areas. Whatever the problem may be our Practitioner can utilise her skills and training using natural therapies.
Holistics@Home
Focus areas
Stress management
Joy
Wellness
Optimal health
Lifestyle
Love
---
---
Welcome to Inspired by Nature
an Energy Medicine Clinic that offers various modalities of natural health care to help you achieve optimal health and well-being; physical, mental, emotional and spiritual. It is important to look after body and mind, especially these days with busy lifestyles and work demands. At Inspired by Nature a healthy bodymind is what is most important to us. We offer various forms of therapies from accredited and experienced practitioners to help restore harmony and bring back the body balance to achieve wellness and good health.
We specialise in personal and private consultations and corporate and workplace solutions. All therapies provided for an individual can be translated into the corporate arena and conducted personally or in group sessions.
---
Meditation
Stress and tension can be overwhelming at times with the pressures of work and meeting demands; with the pace of life we live today. Meditation takes you to a place of stillness where these every day cares simply dissolve. Once learned properly it is a quick and efficient method to finding inner calm and relaxation.
ABC's 'Australia Wide' televised scientific evidence showing how Meditations can help and even increase mental clarity and mental health.
School students testified to feeling calmer with increased grades and increased self esteem.

Body Talk
An intensive hour with Body Talk is for those who desire an opportunity to discover what truly exists and what doesn't. Each session is a step towards a joyful falling away of false identity as you witness your true nature appear. See physical symptoms fade as each etheric level re-connects with the 'innate'.
Distant Sessions
No matter where you are in the world you can make an appointment and receive therapy for yourself or your pets. Results are completely private and confidential and emailed directly to you.
Reiki
Attuned to Master of Western and Japanese Reiki took many years studying levels 1, 2, 3, Advanced and Mastership Levels. Karuna Reiki Certificate, described as Master of Masters was achieved on Holy Island, Offshore Scotland with a Tibetan Grand Master of Reiki and also learned to meditate with Tibetan Monks on the Island. Clients receiving Reiki will drift into a blissful space, and be there next day after a session. Recommendation is to have Reiki after other therapies - alternating with Reiki or having regular maintenance sessions are considered best practice as it keeps everything in balance and is also a lovely experience because Reiki is a very calming.
EFT (Emotional Freedom Technique)
Just as it says, unblock heavy emotions by tapping major meridians; we can get right to the source of the underlying problem.
Accunect
Hard to shift "Issues in your Tissues" are easily transmuted using this form of acupuncture (Chinese Medicine) without the needles.
Self Esteem Session
Psychological issues can be emotionally debilitating and prevent you from moving forward. Feel safe to release stuck emotions together as a couple, alone or face-to-face or on a Skype session.
Chakra Balancing
Imagine your body being inside a Rainbow, but the rainbow cannot come out until the storm has passed? Do you frequently wear black? If so, a balance is required so your colours within can shine brightly once more, using Chakra coloured crystals. When chakra's are in balance, you are.
Metamorphic Technique
Everything we know, feel and experience today is from the moment of conception, our patterns and behaviours formed in the womb. Huge transformations can be felt after a few Meta sessions as old patterns fade away and new stronger healthy pathways are formed in your Aura. An example of this is if a man had an affair whilst his wife was pregnant, then the baby born to that couple will find he/she won't be able to have a healthy relationship with his/her partner as the conditioning is still vibrating in the aura and cells. It's good to have Meta and Body Talk alternating sessions to combat the symptoms.
Indian Head Massage
Trained to Diploma Standards through Aura Vedic Practices, this ancient form of head, neck, arms and shoulders manipulation has been practiced in Asia and India for centuries. Perfect relief for stressed workaholics. Invitations to Corporate offices to perform desktop Head and Shoulder IHM are welcomed.
Karmic Cutting
Do you feel you are putting a lot of effort into your meditation, inner work and getting no-where?
It is possible you need some karma cut off, a case study: "In my case it took over 3 hours and I was physically sick for a week afterwards – when I regained my strength, I had another few sessions, which took less time and I was less sick until myself and my practitioner felt that we had done the work, in fact I was starting to gain some Good Karma instead".
Magnified Therapy
Imagine being in a car and driving slowly along and road, and then you suddenly get the urge to rev up the engine and drive fast – Magnified healing can naturally rev up during a session as and when the need to do so arrives.
Crystal Therapy
Crystals are in our computers and television – planes would fall out of the sky if there were not crystal intelligence within aviation instruments. Crystals have been on earth before Dinosaurs so therefore the intelligence downloaded from crystals are incredibly powerful. There are various crystal healing sessions on offer, but try the large Palm Crystal healing massage, called Crysage as an extra special gift to yourself or to your loved ones as crystals are warmed and innately applied onto your body, 'as per your needs'.
Animal Therapy
Last but not least, animals need balancing too. We can teach you the techniques to keep your animals healthy.
---
Contact us today for more information.
---