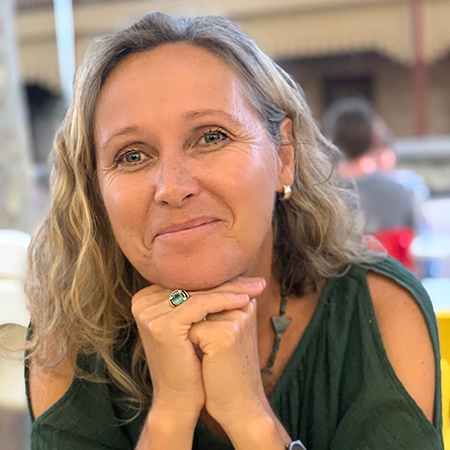 Claudia Warner Naturopathy
Want to find out my availability, pricing or opening hours? Click on Send Me Details Now to get started.
Send Me Details Now
Clicking on the Send Me Details Now button opens an enquiry form where you can message Claudia Warner directly
Do you suffer from allergies, skin problems, hormonal imbalances or digestive issues? My aim is to restore your body's self healing powers with state of the art, painless, individualised therapy including bio-resonance testing and treatments, targeted nutritional, herbal and homeopathic remedies as well as dietary guidelines for adults and children alike. Also Quit smoking therapy available.
Claudia Warner Naturopathy & Bioresonance Therapy
Focus areas
Thrush
Energy
Microbiome
Joint pain
Intolerance
Headaches
---
---
I am a German trained Naturopath and have worked in natural healthcare for over 25 years.
I have a passion for health and a wealth of knowledge, skills and experience in many disciplines. Taking a holistic approach, and tailored to each individual's needs, I use different modalities including nutritional medicine, herbal medicine, homeopathy, bioresonance diagnostics and therapies, bio-regulatory medicine and electro-accupuncture.
I see my role as a Naturopath in identifying any underlying issues and then being able to resolve the cause of your condition.Everyone is unique, there is no one single appraoch. My passion is to inspire and empower better health and sharing my knowledge and experience in this field, as I myself love learning and further educating myself all the time. I am commited to your health and well-being, aiming to restore your body's self-healing or regulatory powers and bring you back into balance.
I am treating many conditions but have a specialised focus and interest in allergies and digestive disorders. Our microbiome is essential for health, and many diseases originate in the gut. This includes allergies, often caused by inflammatory conditions of the gut wall and thus disturbances in the gut-immune interface. This can lead to symptoms not always associated with allergies like headaches/migraines, joint pain, brain fog, fatigue, skin problems and a host of symptoms caused by nutrient deficiencies. Environmental factors like toxins, heavy metals, pharmaceutical and recreational drugs, dietary choices and infections as well as stress can lead to changes in the microbiome and also have an effect on our genetic expression.
While clinical allergology only possesses two therapy modalities that address the cause, which are either avoidance of allergens or hyposensitisation and which both only have limited success, biophysical therapy offers impressive opportunities and results using corresponding "neutralising" frequencies.
Having brought up 3 beautiful children of my own, I also am passionate and knowledgeable about children's health and well-being and have helped many children on their path to better health.
I am registered with the Australian Natural Therapists Association (ANTA) and listed on the CMPAC register of practitioners.



How can we help you?

Many people seek help with a specific symptom or condition such as:
Allergies and food intolerances
Eczema and asthma
Chronic fatigue
Digestive problems (IBS, Crohn's etc.)
Hormonal imbalance (PMT, menopause,thyroid issues)
Fungal infections ( candida , thrush)
Joint and muscle pain
Chronic infections

What happens in a consultation?

First you will be sent a form to fill out ahead of your appointment.
At your initial consultation you will be asked about your medical history and treatment to date, symptoms and when they started, chemical and electrical factors at home and work as well as your diet. From specific measurements on your hands and feet, I will assess your energetic situation. Based on this assessment, I will plan your treatment starting with removing energy blockages. This balances the whole body.Depending on your condition, you will be given nutritional supplements and/or homeopathic or herbal remedies . If deemed necessary, we will look into further testing (pathology/hair mineral analysis/genetic testing).
Follow up consultations will address underlying problems that contribute to your disease/condition, such as toxicity, viral, bacterial or fungal infections,allergies etc. as well as supporting organ systems in need.
Cost and time
The initial consultation will take 1.5-2 hours. The cost is $150 for adults/$110 for children.
Follow up consultations take 1-1.5 hrs and are $110 for adults/$80 for children.
Bioresonance Therapy
less than 1min
Bioresonance uses frequencies to test/diagnose and treat energy imbalances.
Specialised programs for more youthful looking skin as well as chronic skin conditions like acne, psoriasis, eczema etc., where primary and secondary triggers are identified and symptoms treated successfully.
Qualifications
Naturopath
Bioresonance Practitioner
Professional Membership
ANTA - Australian Natural Therapists Association
---