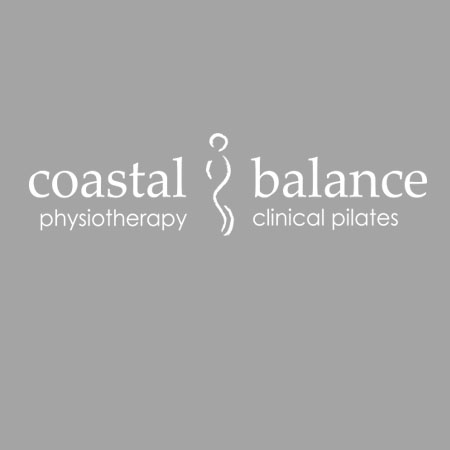 Clicking on the Send Me Details Now button opens an enquiry form where you can message Coastal Balance Physiotherapy & Clinical Pilates directly
Send Me Details Now
The key to a balanced life is a balanced body. Coastal Balance Physiotherapy and Clinical Pilates provides advanced treatment options for acute and chronic conditions. Serving clients of all ages, young or old, athletes or non-athletes, prenatal or postnatal. Book a consultation today!
Physiotherapists, Myotherapists, Podiatrists and Acupuncturists
Focus areas
Pregnancy support
Injury prevention
Posture
Wellness
Headaches
Back injuries
---
---
With a mission to provide the highest quality of care through individualised evidence-based treatment plans and direct communication with other qualified health care practitioners, Coastal Balance Physiotherapy and Clinical Pilates aims to ensure the best results for all patients.
It is their goal to provide you with personalised service in an environment that is both friendly and relaxing. The clinic is the only one in Torquay that offers these services:
Individually prescribed Pilates classes supervised by a registered physiotherapist
Ultrasound assessments to monitor in real-time the recruitment of the core and pelvic floor muscles
Treatment and assessment provided by a skilled musculoskeletal physiotherapist
You will receive your physiotherapy treatment in a private treatment room on a one-to-one basis, so you will not find your physiotherapist rushing or trying to fit in multiple patients.
Initial consultations are 45 minutes long, while follow-up appointments take 30 minutes. Should your injury or condition be quite complex, you can also schedule a 45-minute follow-up consultation.
Services Offered
Acupuncture / Dry Needling
The purpose of acupuncture is to promote natural healing, improve energy, decrease pain, and improve the function of the affected areas of the body. Many people successfully use it instead of medications or even surgery because of its safeness and efficacy. Acupuncture often provides relief when traditional medical treatments have failed.
Clinical Pilates
The focus of clinical Pilates is on "controlling" movement through specific functional postures rather than pure physical strength. The aim is to retrain normal movement patterns disrupted by pain.
Because the resistance springs are gentle, the Pilates system is suitable for all ages and conditions, ensuring low impact during controlled movement sequences.
Prior to setting up your first exercise and examining your form, your physiotherapist will assess your key physical findings and ask you how you've been feeling since your last session.
The following conditions can benefit from Clinical Pilates:
Neck and upper back injuries
Headaches
Acute and chronic low back pain
Lumbopelvic instability
Pre and postnatal pain
Chronic pain conditions
Recurring sports injuries
Postural problems
Sports-specific performance and fitness level
Physiotherapy
A physiotherapist begins treatment with a comprehensive health history and physical assessment of your injury. This may involve observing your posture, active movements, range of motion, and muscle function.
After your physiotherapist has performed this examination, he or she will establish a diagnosis and work together with you to design a customised treatment program and prognosis tailored to your individual needs.
Physiotherapy is effective for treating these conditions:
Neck and back pain
Whiplash
Headaches
Sports injuries
Pregnancy-related pain
Chronic pain syndromes
Overuse injuries
Postural dysfunctions
The following treatments may be used:
Patient education
Joint mobilisation or manipulation
Soft tissue work, including massage or myofascial release
Muscular retraining
Postural re-education
Anatomical acupuncture
Real-time ultrasound imaging
Clinical Pilates principles
Real-Time Ultrasound
With Real-Time Ultrasound, your physiotherapist and you can view the deepest muscles in your abdominal core, pelvic floor, hip and groin area.
It is an essential part of your rehabilitation for low back, pelvic, hip, and groin pain since many of the "control" or stabilising muscles in these four areas can stop working properly when you're experiencing pain.
Women's Health
Now, Coastal Balance also provides diagnostic and treatment services for women's health problems, including:
Pregnancy


low back pain
pelvic girdle pain
carpal tunnel
lower limb swelling
blocked ducts and mastitis
exercise prescription

Postnatal


pelvic floor dysfunction
abdominal separation
rehab classes focusing on the pelvic floor, abdominal and functional strength

Urinary and faecal incontinence


Hysterectomy
Pelvic sling surgery
Bone health
Contact the clinic now for any enquiries or bookings!
We're open 5 days.
| | | | |
| --- | --- | --- | --- |
| Monday | 9:00 am | To | 8:30 pm |
| Tuesday | 9:00 am | To | 5:00 pm |
| Wednesday | 7:00 am | To | 8:00 pm |
| Thursday | 8:00 am | To | 9:00 pm |
| Friday | 8:00 am | To | 7:30 pm |
Qualifications
Bachelor of Health Science In Chinese Medicine
Bachelor In Physiotherapy
Bachelor of Health Science
Certified Yoga Teacher
Master of Science In Physiotherapy
Bachelor of Science In Human Biology
Master of Podiatric Practice
Bachelor In Kinesiology
Master of Musculoskeletal Physiotherapy
Advanced Diploma of Myotherapy
Stott Pilates® Matwork Practitioner
DMA Clinical Pilates Level 1-4
Pilates Practitioner
Pilates Mentor
---