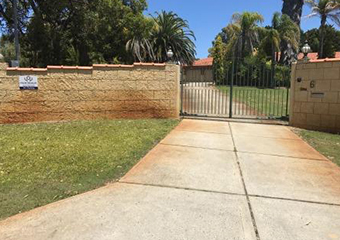 Wanneroo Preventive Medicine Clinic
Want to find out my availability, pricing or opening hours? Click on Send Me Details Now to get started.
Send Me Details Now
Clicking on the Send Me Details Now button opens an enquiry form where you can message David Woolcott directly
Your Health is a Choice. Perfect health is not merely the absence of disease or symptoms, but a sate whereby every cell of system is functioning at its optimum. Each person is unique and individual and my practice involves not only relief or the cessation of symtoms, but also targets underlying causes. All body systems function together and need to be in optimal health for overall health. I treat with an holistic approach, addressing all the body systems this delivers longstanding results. With science in today's age, we are able to deliver high quality Nutrents, which bring about a natural balance. Combining life and work experience and clinical research, with emphasis, Live Blood, Iridology, Nutrition, Sanum Therapy, Vitamins and Minerals, Herbal Medicine, Homeopathic and 40 years experience and great knowledge.
David Woolcott
Servicing area
Wanneroo, Wangara, Joondalup, Currambine, Hillarys, Duncraig, Mirrabooka, Ellenbrook, Avely Western Australia
---
Focus areas
Cancer management
Food allergies
Complementary
Stress management
Aches & pains
Acid reflux
---

Welcome to Wanneroo Preventive Medicine Clinic

If you are looking for someone who combines knowledge, experience and empathy, then you got it right this time!

David Woolcott has been practicing naturopathy successfully in clinic for 40 years and been in full time practice 34 years, he is a highly trained in Natural therapies ( Complementary Health Care) including Nutritional Medicine and Herbal Medicine. David is also highly trained in an unique homoeopathic remedies from Germany ( Sanum Therapy).
His main focus lies in the biochemistry of one's body. David will help you effectively restores your own body balance and aids it to repair and heal itself.

Naturopathy means to use natural, alternative, and holistic means to help and support one's body to restore homoeostasis "Balance."
The human body can be compared to clockwork, as all the body systems are linked with each other via feedback and control mechanisms – everything is linked. Therefore, one of naturopathic aims is to always see and work on the whole picture, find the cause of where things started to go wrong, and treat accordingly.

The German Homoeopathic Remedies used are produced by the company Sanum-Kehlbeck, and the therapy is known as Sanum Therapy. There are not many practitioners in WA, or for this matter in Australia, who know how to use these products. For more information go to www.sanum.com, or give David a call on (08) 92064200.


---

What you can expect from a consult with David

First he will ask you for the main reason you came to see him, and from there he will inquire into your health history.Then David will have a look into your eye and iris, because the structure and color of your eye may reveal inherited weaknesses and can tell which of your body systems might be under more stress then others. To help him choose the right remedy. David will then have a look at your blood using Dark Field live blood Microscopy based on the Enderlein and Dr. Trevor Douglas Method. The information David learns from you with this techniques will enable him to design and customize an individual treatment protocol based on diet, supplementation, herbs and Sanum therapy, for your body's needs.


On your follow up visits he will check the blood again and David will discuss how everything is going.

Whatever your health complains may be – David will always do his best to improve life quality and reduce presenting symptoms!


---

Costs:

Initial with David $180.00 for a minimum of 1 1/2 hours, Follow up $80 for min. 1/2 hour

Health Rebates on Consultation Fees are available
---