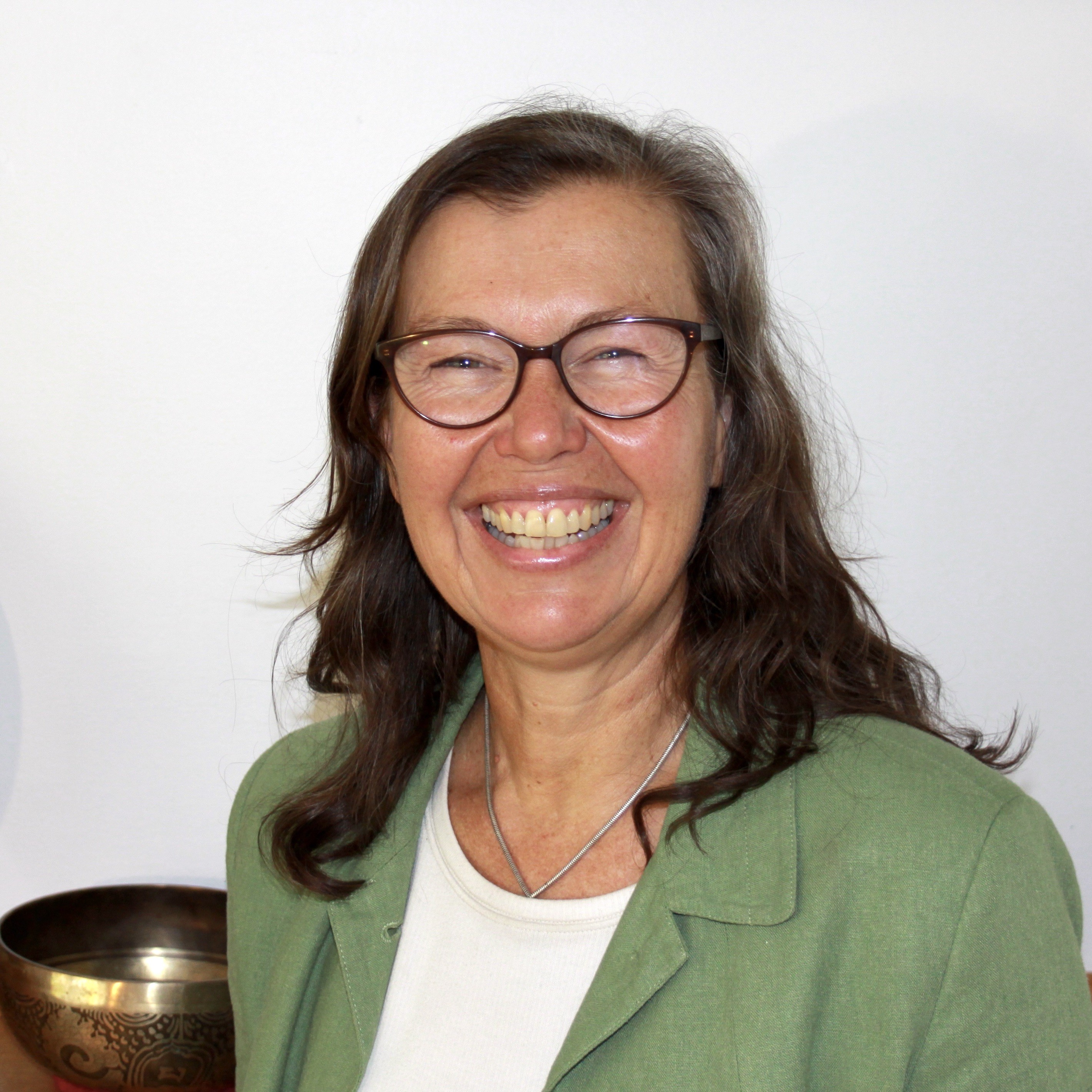 Creative Kinesiology
Clicking on the Send Me Details Now button opens an enquiry form where you can message Marianne Inchley directly
Send Me Details Now
Many people who have found meditation difficult for one reason or another, are often surprised that vocal meditation is an easy and pleasurable way to quieten the mind and access clarity and calm. There are numerous health benefits connected with vocal meditation. I invite you to discover for yourself!
Meditation
Servicing area
Elwood, Bayside, Melbourne Suburbs, South Gippsland, Fish Creek, Leongatha, Korrumburra, Prom Coast
---
Focus areas
Energy balancing
Personal growth
Emotional wellbeing
Mental health
Self-love
Purpose
---
Your Voice is Medicine!

Vocal meditation has become a part of my self-care routine that helps me stay balanced, centred and in harmony with the whole of life.

Here are some of the health benefits that have been linked to vocal meditation, chanting, humming, singing and toning.

Improve Sleep, Lower Blood Pressure
Strengthen Immunity, Balance Emotions
Deepen your breathing, Boost Endorphins
Promote Relaxation, Inspire Creativity
and perhaps you will discover some other things yourself!


7 Good Reasons to dive into Vocal Meditation!
Liberating Life-Force: Vocal meditation is great for clearing blocks in the energy field, giving you full access to your life-energy. Depression, a low-energy state, can often be lifted through means of expression.


Self-Love: People often remark they don't like the sound of their own voice. Learning to love your voice is another aspect of learning to love yourself.


Speak your Truth with Greater Ease: By freeing your voice, authentic communication and expression often flows naturally as a side-effect of vocal meditation. Watch out - you might start speaking straight from the heart!


Healing Old Wounds: Physical issues related to the throat chakra can be improved naturally, such as jaw and neck issues, thyroid imbalances, and TMJ problems.


Accessing Joy: The voice has a potent healing potential, able to penetrate and dissolve heavy emotional states, like a sun dissolving clouds, leaving a clear, blue sky within. This is your true nature.


Grounding and Presence: Our ability to enjoy life is increased by our ability to be present in the moment. Experience a sense of connectedness, grounding and peace in your being.



Dissolve into the Ever-present Field of Harmony where All is One...




More About Vocal Meditation
When you use your voice to meditate, the vibrations of the voice harmonise your entire system from the cellular level to the subtler energies in your energy field. It is literally tuning you from the inside out, to the vibration of the unique, authentic you.

The more your voice is free to express the power, beauty, peace, love and freedom inherent within, the more you are able to harness these qualities and express them in your life.
Anyone can learn how to meditate using their voice. There is no meditation or singing experience required. Just your willingness to show up and give it a go.
Chakra Sounds Meditation Online
The online meditation class is currently taking a break. Please follow my Facebook page or join the mailing list to stay updated.

I hope you'll join us when classes resume!
"I find it powerful to start using my voice as I tend to be the person to not speak up or feel that I don't articulate myself correctly in large groups. I find these sessions help with my confidence and energy. Many thanks."
Angela


"I have loved this opportunity to understand how this sound modality can truly support us in our healing jhourney. The joy it brings my heart and soul is immeasuable. Thankyou Marianne."
Sue Stockdale


"It was a great experience to use my voice for calming my mind, feeling my body and building a connection to others. I never knew that the voice could have such a power. I noticed I was happier, more self-confident and more creative after the sound circle."

Sonja Neske


"I had a long and restful sleep after the meditation session yesterday. After l woke up, l felt so strong and managed to work for long hours which l'd been trying so hard and not being able to motivate myself for a week. There're so many distractions in my life right now and l was about to give up and let go of my intention to be productive but I noticed myself jumping into a state of productivity right after my sleep. The meditation really turned the switch on button in me. Inspiration strength and energy continued on throughout today. Thankyou so much!

Gizem


"The chanting classes have opened me up to deeper and clearer levels of meditation. The sessions have enabled me to attain moments where shifts take place both on a physical as well as mental level. The classes are enjoyable and held in a gentle and supportive manner in a welcoming environment. I feel very balanced and at peace after a session. Thank you Marianne."

Veronica
Kinesiology Initial Consultation
1hr 30min
Kinesiology
Spiritual Healing
Flower Essences
Energy Healing
Sound Therapy
Initial Kinesiology consults are 90mins to allow time to take a brief history and establish your desired outcomes. Health and wellbeing goals are created if appropriate, to guide your sessions and help focus your energy in a positive direction.
Kinesiology Standard Consults
1hr
Kinesiology
Spiritual Healing
Flower Essences
Energy Healing
Sound Therapy
Kinesiology Standard Consultation
Qualifications
Certified Reiki Practitioner
Diploma of Health Sciences In Holistic Kinesiology
Certified Yoga of The Voice Practitioner
Clinical Mentor and Supervisor With The Australian Kinesiology Association
Professional Membership
Australian Kinesiology Association
---