Member since 2009
Crystal Light Healing
Terese Taouk
20A Crystal st
Petersham NSW 2049
Servicing area: Sydney. Australia wide & International Via Distant Healing.
SPECIALISING IN :
AURA CLEANSING
CHAKRA BALANCING
SPIRIT RELEASE THERAPY
THOUGHT FORM CLEARING
CLEARING & HEALING-


HOMES, LAND, FARMS
BUSINESSES
BUILDING SITES
Crystal Healer/ Soul Therapist

Welcome to Crystal Healing

Crystal healing is a powerful form of healing which is gentle and non-invasive. It is an ancient practice using quartz crystals and other healing gemstones which are placed on and around the body, along with laying on of hands.

This energetic and vibrational approach to healing helps to:


Cleanse the human auric field.

---

To rebalance your major chakras, which are your main energy centres that manage and govern your total well being on all levels. They include your physical, emotional, mental, spiritual and soul level.

To release any negative beliefs, emotions and thought patterns that hold you back and cause disharmony in you life.

To heal and let go of any inner child wound or trauma causing pain and imbalance in you life.

To release any earth bound spirits, lost souls or negative energies which may be attached to your auric field or living environment, which are causing a disturbance or creating discomfort.

Releasing any past life memories and patterns which are held deep in your subconscious mind, which are holding you back from moving forward in the present.

All sessions conclude with the beautiful and powerful healing sounds of the quartz crystal singing bowls.

Other services available are Bach flower remedies, Australian Bush flower essences and crystal essences.

All sessions are 1 hour & half and cost is $120.00.


Clinic Hours:

---

Tuesday to Thursday - 8.00am to 4.30pm

Friday to Saturday -8.30am to 4.00pm

To arrange an appointment or for any inquiries please contact me on my mobile on 0417 485 159, or by email at crystalightt@gmail.com

Qualification details

Diploma of Energetic Healing. Nature Care College Sydney NSW

Meditation Facilitator Certificate. Louise Gilmore, Nature Care College Sydney NSW

Reki Level 1, 2, 3A Jacqui Bushell Nature Care College Sydney NSW

Spirit Release Therapy with Pat and Betty Yates at the Whitehaven Healing / Awareness Centre, Port Macquarie NSW

Aura Soma Practitioner Level 3 Nature Care College Sydney NSW

Accredited Member of the Energetic Healing Association.
---
Service categories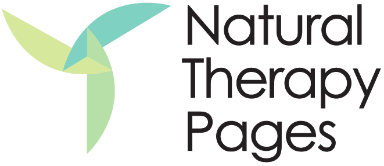 Crystal Light Healing