Find a Hypnotherapist in your area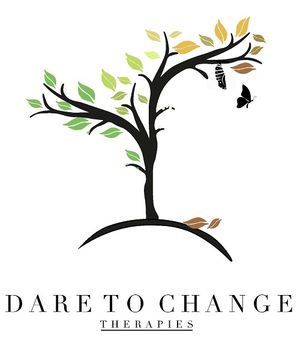 Member since 2019
Dare to Change Therapies
Catherine Marty
Want to find out my availability, pricing or opening hours? Click on Send Me Details Now to get started.
This practitioner is currently unavailable.
Take action against any trauma, anxiety, depression and phobia. And live the best life you can.
Dare To Change Therapies Programs
---
What do our programs have to offer?
Free 30 minute consultation - 30 minutes of free consultation to find out whether The Richards Trauma Process (TRTP) is for you.
TRTP is powerful, quick and efficient that will only take 2 hours to change your life with just 3 sessions.
What is The Richards Trauma Process (TRTP)?
The Richards Trauma Process is a step-by-step procedure that is elegantly simple but comprehensive and that tackles extraordinary injury and trauma related issues - anxiety, depression, and phobia. It results fast, efficiently and safely - usually in 3 sessions. It is a real diverse rehabilitation. It's a complex but very organised process. The therapeutic process includes components such as Mindfulness, Gestalt, Ego-state, Cognitive, Choice, Emotion-focused Therapy and more. It is a complex, sequenced array of steps that would be less efficient if separated. This offers storage to meet the needs of each customer.
Strong imagination is used to tackle trauma in the unconscious and the body, where it is stored.
To resolve the trauma:
The person must (somehow) have the capacity to deal with the trauma
The body needs to know (at least) that the events have stopped.
At first it explores the underlying, implicit core beliefs that hold a person trapped in thought, emotion and behavior patterns.
TRTP then takes the emotional burden from the past, shifting the person to a trauma-related empowerment. Since the psychologist uses profound imagination, he can then speak directly to the body and the subconscious. The person will be transferred from combat/flight/freeze to a self regulated, empowered state. The nervous system is responsive, relaxed and traumatic memory has been firmly established.
The emotional load from the past then takes and moves the client in relation to trauma to a place of empowerment.
TRTP is not all about treating injury symptoms. It fixes the root cause of the problem, removes the emotional burden from the past and returns the patient to a state of autonomy and restores the nervous system to calmness.
Services are available interstate, abroad or in Reservoir, Victoria.
Book an appointment if you want to know the easiest way to change your life.
---
Service categories
This practitioner provides online consults