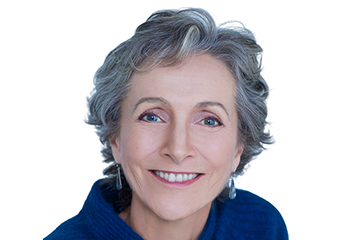 Diana Hunter
Want to find out my availability, pricing or opening hours? Click on Send Me Details Now to get started.
Send Me Details Now
Clicking on the Send Me Details Now button opens an enquiry form where you can message Diana Hunter directly
"With 30 years experience in the Healing Arts, my work offers insight, understanding and practical, wholistic solutions to life's challenges."
Intuitive and Spiritual Healing
Servicing area
Sunshine Coast, Queensland
---
Focus areas
Akashic records reading
Intuitive healing
Personal development
Spiritual guidance
Australian bush flower essences
Medical intuition
---
---
Intuitive Healing and Personal Consultation with Australian Bush Flower Essence
Allow 2 hours
Contact Diana directly on Facebook at:

Diana Hunter

Each session is unique to your personal desire for change which I call your intention.
What is the value of Intuitive and Spiritual Healing?

Intuitive Healing involves a tuning into your energy field which holds the physical, mental, emotional and spiritual patterning of your life (see below about Mind Body Emotional Connection). This tuning in may reveal imbalances, life dynamics, unsupportive beliefs or health patterning that is causing you to experience life issues you would like insight about, or resolution too. Often these patterns are held unconsciously or semi-consciously. Of course Intuitive Healing may also validate all the positive aspects and beliefs you also hold within your energy field, that are fully serving your life, relationships and also affirming your life direction.
Often people are looking for resolution of issues in:
Relationships

Health/Body

Work life

Family

Spirituality

Self Worth

Life Purpose
My gift is to intuit the energetic patterning you are holding in your physical, emotional and mental bodies and assist you in shifting that patterning to a more desired and harmonious place.
You will gain insight into the underlying cause of what is happening in your life and relationships. To some this may have been unclear or perhaps appeared a mystery, to others it may be validation.
Insights may relate to:
Relationship patterning: how you are relating to people from a relationship pattern viewpoint; what are your governing thought patterns in this regard and what is driving the way you relate.

Life patterning: what is the feeling state at a core place within you that is driving what is happening in your life; what are your governing thought patterns that are affecting your personal life.

Disease patterning: I intuit the mind/body/emotional patterning that exists within your body that can be the underlying cause of disease, or has the potential to manifest disease in your body - some call this medical intuition.

Spirituality: you may receive spiritual insight, guidance as to what might benefit your spiritual growth, and reflection on what your soul desires at a deep level.

Outcomes of a healing session include:
Insight and Healing for personal relationships

Understanding & transformation of life patterns

Emotional healing & recovery

Guidance for your health and well being

Deep spiritual healing and spiritual guidance

Enhance your spiritual connection

Clarity for life choices

Validation of your intuition

Release Stress and relax deeply and profoundly

Increase self-love and appreciation
Note on Medical Intuition: We can approach our health on multiple levels - mind/body/spirit. My experience shows me that at this stage in our evolution we need to address our body at a physical level with good support nutritionally. I successfully utilitse plant based nutritionals that work at the physical level beautifully, the way it was intended - nutrients from food.

At the same time, there is always underlying emotional/spiritual patterning behind all illness. Health starts at the consciousness level. In some cases this patterning will hold the disease in place or cause its repeated return. My gift as a medical intuitive is to intuit this patterning to assist you in long term release of dis-ease.
---
The Mind Body Emotional Connection
Most people understand that what happens in our past can affect us in our present day life and relationships. Often this goes much deeper than what people realise.
Our experience of what occurred around our own conception, pregnancy and birth can lead us to make decisions about life and relationships that affect us throughout our adult life. For example going through life having experiences of not feeling wanted or even rejected if your mother did not want your pregnancy, or perhaps having an innate feeling of not being good enough if you parents wanted a boy or girl and you were the opposite – there is an absolute multitude of possibilities of decisions about ourselves and about life that we made at the very beginning of our life.
Equally our experience in our family growing up, relationships with parents and siblings, and our experiences in teenagehood create a collage of beliefs, emotional responses and relationship behaviours that we play out as adults. For example modelling how our parents related to each other, or to us personally, by repeating those style of relationships with our primary partner, our work colleagues, or our friends. These vibrational patterns are configured like a systemic web in our energy field and are grounded in our physical body (sometimes they can manifest as physical disease). These life patterns can also be held at a DNA level and be carried forward from other lifetimes.
These vibrational configurations constantly magnetise to us the life experiences that match our beliefs and emotional responses. These experiences tend to annoyingly repeat until we identify them and consciously choose to shift them by changing our thoughts, beliefs and emotional response to them. Sometimes we need assistance and guidance to gain insight and understanding as to what patterns we are actually holding. This is because they are often held unconsciously or perhaps semi-consciously, often protected by emotional denial, so that we are barely aware of them.
Energy healing and flower essences can go right to the very core of these energetic patterns and assist us in reconfiguring them to a higher, more desired place.
---
What happens in a healing session
My work is respectful of the individual's boundaries and abilities to self heal. It is your intention that allows the flow of healing to happen.

Firstly we speak about what is happening in your life, what's working, what's not working, and how you would like things to be different.

Using the focus of your intent, visualisation, and bodywork technique I 'listen' via hands on to what is currently held in your energy patterning. I use bodywork and spiritual healing practices together with my intuitive abilities to guide the individual in coming to a place of more peace, balance and harmony in their life, relationships and health.

I work with spiritual guides and angels who support me in bringing about positive vibrational change to the energy system of the individual. This is a very loving experience. Sometimes these Angelic beings provide insight and messages. See 'Angelic Assistance' below for further details.

After the bodywork session, we debrief and I give you guidance for integrating the changes you desire.

I utilise Australian Bush Flower Essences to provide you ongoing support toward your goals. Each session includes an Australian Bush Flower Essence Blend which you will take for the following 2-3 weeks to support the healing process and your goals beyond the session. See 'Flower Essences' section.

I also may recommend you take some plant derived nutritional supplements to support your general health if that has been indicated during the session. See 'Healing Consultations' section.
---
Akashic Record Healing
The Akashic Record is a multi-dimensional place where your soul history is recorded and holds the memory of all your life experiences both positive and challenging.
It is a resource from which you can draw insight to life and relationship patterns, and where you can draw on past skills, talents and capacities.
It is also where you can experience release from emotions and life patterns no longer serving you. Also where you can draw on deep healing and balance.
I may open your Akashic Record in your healing session as this can establish a deeper healing of any issues you may wish to understand or heal.
---
Angelic Assistance
I work with light beings who support positive vibrational change in the people I work with if that is their request and intent.

Sometimes there is an infusion of light, sometimes there is assistance in making vibrational shifts, other times there is direct guidance.

Some people relate to Angels, others more to the Goddess or Guides or other spiritual helpers. These 'light beings' are dedicated to support us in our life and are just waiting to serve at your request.

Regardless of who you relate to, it is important to understand that these helpers are not directors giving orders or enforcing change but rather guides and supporters offering energetic assistance to our life at our request. It is important to remember you are sovereign and at choice. There is a lot of positive action that can happen if you engage them to assist by asking for their support.
---
Please phone Diana or you can make an equiry
via the 'Request a Booking' or 'Send Enquiry' button below
Connect with Diana on Facebook at: Diana Hunter
Qualifications
Associate Diploma (Cumberland College Health Sciences, 1980)
Certified Rebirther (Yve And Vince Betar Loving Relationships Training, 1988)
Certified Coach In Dietary Wellness (Genetic Key System, 2009)
Advanced In Glycobiology Studies (Proevity, 2008)
Basic Nutrition And Health (Humanitas International Foundation, 2007)
---