Dianne Levick ND
Dianne Levick
25B High st
Woolooware NSW 2230
Servicing area: Sutherland Shire & Australia wide
Dianne is your local Naturopath who specialises in treating food intolerance and allergy as well as chronic fatigue, glandular fever, adrenal burnout, auto-immune conditions and IBS. Just give her a call today to experience better health
Dianne Levick ND
---
About Me - Dianne Levick ND

I have been a practising Naturopath for 17 years. I decided to follow the path of Natural Medicine after my first child was born with multiple food allergies and I had no success with conventional methods until finding a Naturopath who helped to bring her into good health with diet and vitamin therapy.

I completed my Degree in Health Science (Natural Medicine) at The University of Western Sydney and Charles Sturt University in 2001. Determined to increase my knowledge and understanding I have since continued with study on Mental Health and Addictions, Allergy Desensitisation and Cancer Support and Auto-Immune conditions in addition to general health conditions. I presently Lecture in Natural Medicine and Nutrition at Endeavour College of Natural Therapies.

Qualifications
Bachelor of Health Science Degree (Complimentary Medicine)
Diploma of Herbal Medicine
Diploma of Homeopathy
Diploma of Nutritional Medicine
Diploma of Iridology,
Diploma in Counselling
Certificate of Pranic Healing
NAET Practitioner - Natural Allergy Elimination
DAN Practitioner (Defeat Autism Now)
I specialise in treating allergies and food sensitivities or intolerances in addition to Thyroid/Auto Immune conditions and Chronic Fatigue.

In my practice I am passionate about using food as medicine to bring about lasting health changes. Auto-immune/Thyroid and Chronic fatigue conditions respond well when given the correct dietary and lifestyle changes..
Many conditions have an underlying problem with reactions to certain foods. With the NAET treatments these intolerances can be eliminated to enable a return to health. Some examples include:
Irritable Bowel Syndrome
ADHD
Autism
Depression
Headaches
My particular interest is in mental health problems such as depression and anxiety disorders as well as Childrens Health and related problems such as ADHD, Autism and special dietary needs. So no matter what issues or health conditions you have, a professional Naturopathy Consultation is just what you need.

Appointments Available Mon - Sat



---
Services On Offer
Naturopathy
NAET testing
Allergy Desensitisation
Iridiology
Pranic Healing
Reiki
Homeopathy
Angelic Reiki
Emotional Freedom Technique
Past Life Regression Therapy
---
Call Diane on 0403 824 016 today, or 'Make an Enquiry' below, to find out more about her services, or to book your first consultation.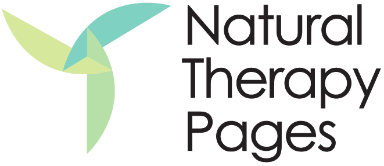 Dianne Levick ND