Member since 2012
Health Couch Psychology EMDR Hypnotherapy
Servicing area: Telehealth
Mental
Elderly
Clinical hypnotherapy
...
Want to find out my availability, pricing or opening hours? Click on Send Me Details Now to get started.
We focus on treating underlying issues rather than just managing symptoms.
We use a range of therapies - including EMDR, clinical hypnotherapy and other psychotherapies - to treat concerns as diverse as chronic pain and phantom limb, anxiety depression and stress, fibromyalgia and chronic fatique and much more.
Therapy is tailored to your personality; your philosophy and beliefs; your past experiences; what you feel comfortable with; and your reasons for seeking assistance.
Health Couch was formerly known as Dolphinum Blues.
Telehealth psychology, EMDR and hypnotherapy
Health Couch (formerly Dolphinium Blues) is a professional practice located in the South Eastern Melbourne suburbs - it is the practice of Susan Henderson, a registered psychologist and hypnotherapist with over 30 years experience.
Health Couch offers a wide range of psychological approaches and therapies, so that you and the psychologist can together choose how to best address your needs. We take into account factors including:
your personality
your philosophy and beliefs
your past experiences
what you feel comfortable with
your reasons for seeking assistance
Health Couch follows a trauma model and uses trauma-focussed therapies. Nobody does something for no reason; we are all products of our experience and our automatic brain responses. Therapy is about managing and processing experiences, regulating emotional and physical pain, and changing neural pathways, so that people no longer become overwhelmed.
Every brain is subtly different because we all have different internal and external experiences. Therapy is tailored to your personality; your philosophy and beliefs; your past experiences; what you feel comfortable with; and your reasons for seeking assistance.
All therapies are currently supported via telehealth PsychNEXUS (a secure encrypted telehealth platform) and REMDR (remote EMDR platform).

About Us
---

Health Couch is the practice of Susan Henderson

Susan has been in private practice as a psychologist and hypnotherapist for more than 30 years, working directly with all age groups of the general public as well as through referring agencies.
Prior to her work in private practice, she worked exclusively with children and adolescents. Susan has training and experience in a wide range of conscious and sub-conscious psychological therapies, including (but not limited to) CBT, Hypnosis, EMDR, Parts Therapy, Schema Therapy and Play Therapy.

Susan is a member of:
Australian Psychological Society
Australian Pain Society
Professional Clinical Hypnotherapists of Australia
Australian Society for Traumatic Stress Studies
Dave Elman Hypnosis Institute Alumni
EMDR Association Australia
Healthy Skepticism
International Society for Ethical Psychology and Psychiatry
Marce Society (International & Australasian Branch)

Our Services
---

Health Couch clients include people of all ages, be they:
individuals
couples
parents
children
teenagers
elderly people

You dont need a referral to make an appointment. Many private health funds cover psychology and hypnosis. You may be eligible for a Medicare rebate. EMDR is covered by Medicare. You will need to discuss with your GP whether you are eligible for a Medicare referral. If so, you will need a written referral and Mental Health Care Plan from your GP.

Health Couch offers a wide range of therapeutic approaches to suit individual needs, including:
Eye Movement Desensitization and Reprocessing (EMDR) Therapy. EMDR has been found to be a very effective treatment for many psychological problems, particularly Post Traumatic Stress Disorder and Acute Stress Disorder.
Clinical Hypnotherapy. A combination of hypnosis and psychotherapy used for treating all sorts of difficulties, including panic attacks, fibromyalgia, addictions, exam performance, and chronic pain. Hypnosis may be used to access and treat the source of an issue.
Other psychotherapies. Psychotherapy is an umbrella term for a range of psychological treatments tailored to your individual needs, and designed to treat the cause of a problem, rather than just the symptoms. It may include

Art Therapy
Play Therapy
Cognitive Behavioural Therapy (CBT)
Dream Analysis
Parts Therapy
Psycho-education
Schema Therapy
Ego-State Therapy
Susan has decades of experience with these therapeutic approaches, and can work with you to develop a customised treatment plan tailored to your personality, philosophy and beliefs, past experiences, what you feel comfortable with, and your reasons for seeking assistance.
Qualification details
BA (University of New England) - psychology/special education
BAHons (Macquarie University) - psychology
MA (Macquarie University) - psychology - counselling - school counselling
Dip Teach (Mitchell CAE) - general primary - educational psychology/special education
DipClinHyp (Diploma Clinical Hypnotherapy - NSW School of Hypnotic Sciences)
CH (Certified Hypnotherapist - National Guild of Hypnotists, USA)
CH (Certified Hypnotherapist - Dave Elman Hypnosis Institute, USA)
Rapid Intervention Hypnotherapy (Achieve Now Institute Michigan, USA)
Instant & Rapid Hypnosis (Atlantic Hypnosis Institute, USA)
Medical Hypnotherapy (the Hypnotherapy Training Institute of Britain)
EMDR Levels I & II (Anthony T Smith & Sigmund Burzynski, EMDR Institute)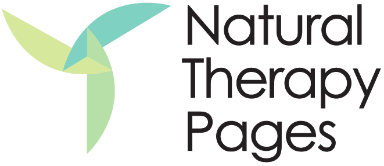 Health Couch Psychology EMDR Hypnotherapy