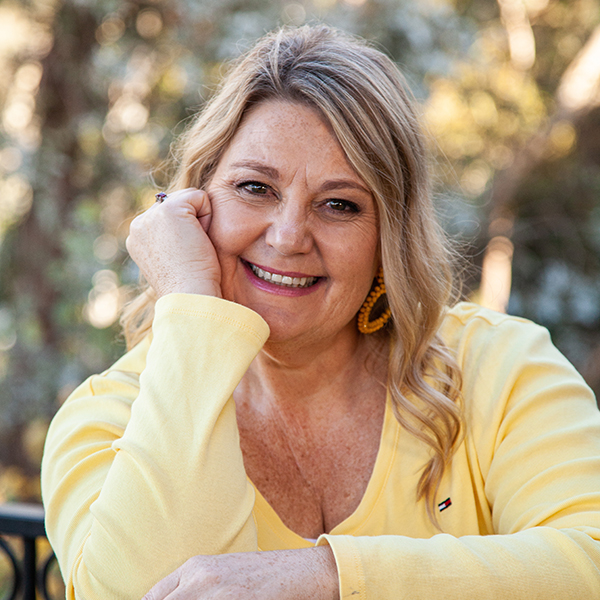 Dr Natasha Davison - EMDR Psychologist & Coach
Clicking on the Send Me Details Now button opens an enquiry form where you can message Dr Natasha Davison - EMDR Psychologist & Coach directly
Send Me Details Now
Identify and eliminate the barriers that prevent you from living your best life. Take action and accomplish long-term, rapid transformations. Find out how to create the life of your dreams. Book a consultation with Dr Natasha online today!
EMDR Psychologist & Coach
Focus areas
Motivation
Fears
Face to face appointments
Work stress
Burnout
Anxiety
---
---
A caring and dedicated psychologist, Dr Natasha has been providing private practice psychology services to the Diamond Creek community since 2015, with a prior history working in medical and community settings.
Dr Nat has helped hundreds of clients resolve their problems and move forward to build a better life.
Besides being an established psychologist with 15 years of experience, Natasha is also an accredited coach, EMDR therapist, and hypnotherapist.
It is her goal to help people make the rapid results based changes in the shortest possible amount of time.
She has constantly trained in a variety of methods to bring a transformational change for people, while minimising the pain in achieving the change, and speeding up the process significantly.
The help she provides to her clients is based upon extensive life and work experience, a sincere commitment and deep level of caring so that people can lead better lives.
Services Offered
Psychology
As a registered psychologist for the past 15 years, Dr Natasha has worked in both private and public health sectors, assisting clients with issues that include:
Anxiety
Chronic Pain
Depression
Grief and Loss
Motivation
Sleep Issues
Stress
Trauma
Workplace Issues
As a psychologist, we work session to session. Each session is usually 50-60 minutes and can be conducted either face-to-face or online.
Dr Natasha uses evidence-based psychology techniques such as CBT (Cognitive Behavioural Therapy) and ACT (Acceptance and Committment Therapy), as well as EMDR (Eye Movement Desensitisation and Reprocessing), and will always look for the most efficient way for you to get change and the results you want fast.
Personal Coaching
With coaching, you will experience fast, effective and lasting results.
Natasha helps you to get from wherever you are now in life, to where you want to be - no matter what that may be.
Coaching sessions are highly results focussed and may be used for:
Identifying and setting new goals
Getting a new partner or improving a current relationship
Growing your business or starting one
Maintaining a balance between work and life
Communicating more effectively
Reaching fitness and weight loss goals
Maximising your potential
Peak performance in a particular area in life
Coaching involves purchasing a block of pre-determined sessions for either 3 or 6 months. Sessions are conducted online or over the phone.
NLP Breakthrough Sessions
In breakthrough sessions, you work on a specific area for a block of time and see rapid results. The perfect solution for those with limited time!
TimeLine Therapy and Neuro-Linguistic Programming (NLP) are used in these sessions.
By identifying limiting beliefs and removing emotional baggage, they help you achieve your goals.
The sessions usually last up to 4 hours and are conducted over a short period, approximately 2 weeks, and are typically face-to-face.
Hypnotherapy
The goal of hypnotherapy is to reduce stress and relax the mind by working with the subconscious.
While in a trance, your focus shifts from the conscious world to inner thoughts.
As a result, your subconscious mind challenges any underlying beliefs that aren't serving you and replaces them with better ones.
These are some issues that can be resolved through hypnosis:
Anxiety
Conquer bad habits
Chronic pain relief
Emotional Trauma
Quit smoking
Phobias and fears
Weight Loss
Overcome OCD
The number of sessions is determined by the severity of the problem and the individual situation.
Each session lasts approximately an hour and is conducted face to face or online.
Contact Dr Natasha online today to start living your best life!
Qualifications
Graduate Diploma In Psychology
NLP Master Practitioner
Hypnosis Master Practitioner
Graduate Diploma In Education
Doctor of Psychology
Bachelor In Behavioural Science
Professional Membership
Psychology Board of Australia
---