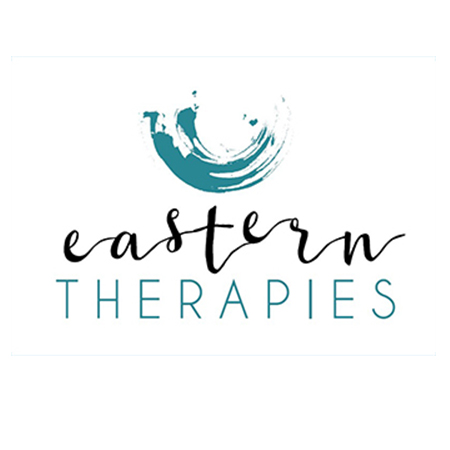 Eastern Therapies
Want to find out my availability, pricing or opening hours? Click on Send Me Details Now to get started.
Send Me Details Now
Clicking on the Send Me Details Now button opens an enquiry form where you can message EASTERN THERAPIES directly
ACUPUNCTURE CHINESE HERBAL MEDICINE SHIATSU
EASTERN THERAPIES - PREGNANCY FERTILITY GENERAL HEALTH
Servicing area
Bondi, Rose Bay, Double Bay, Woollahra, Kings Cross, Edgecliffe, Eastern Suburbs, Sydney
---
Focus areas
Diarrhoea
Labour
Relaxation
Pressure points
Circulation
Endometriosis
---
---
visit our website click here

MENTION THIS ADVERT TO RECEIVE 10% OFF YOUR INITIAL CONSULT PLEASE QUOTE DISCOUNT CODE: EASTERN NT
Conditions apply
*New patients only
*Not valid with any other offer
*Acupuncture treatments only
---
TREATMENT of INFERTILITY
with chinese medicine
Infertility now affects many women of the modern world. If youve had all the tests and there is no known cause for infertility, Traditional Chinese medicine can assist.

Acupuncture and herbs have assisted many women to a successful pregnancy.
Duration of treatment is usually 3 months or more and involves herbs and acupuncture.
Other contributory factors of infertility such as
Low sperm counts and poor motility/morphology of sperm.
Polycystic Ovary Syndrome
Endometriosis
Blocked tubes
They can all be treated with Traditional Chinese Medicine (TCM)
A combination of IVF and TCM works well. Evidence based on research suggests that the chances of pregnancy are doubled by acupuncture treatment prior, during and post embryo transfer.
---
PREGNANCY AND POSTPARTUM CARE
with Acupuncture and Chinese Herbs
PREPARING FOR LABOUR

• Being pregnant is a very important time in a womans life.

Acupuncture and Chinese herbs will assist you to achieve your goals should you desire a drug free natural labour.

• The first trimester of the pregnancy is important and women must be careful in order not to miscarry. If you have a history of miscarriage, herbs and acupuncture will assist in protecting the foetus. Treatment for morning sickness is also very effective and it is important to realize that you do not have to suffer in the fi st trimester.

• Treatment once a month over the term of your pregnancy is relaxing and assists the fetus in each of its stages of growth.

• For breech babies, it is best to assist the mother at 34-35 weeks for optimal effect.
Only 1 treatment is required coupled with a home treatment program. Research has suggested a success rate of up to 80%. It is also possible to reposition a posterior baby. Pre-labour preparation should begin 3 weeks prior to the due date in order to prepare the pelvis and soften the cervix.

DURING PREGNANCY

Below is a list of health
issues Houng can assist
with during pregnancy:

• Acid reflux
• Back pain
• Breach babies & posterior babies
• Carpal tunnel syndrome
• Constipation
• Edema in the extremities
• Fatigue
• Hip pain
• High Blood • Pressure
• Insomnia
• Inductions
• Morning Sickness
• Miscarriage
• Sciatica
POSTPARTUM

Post partum health is also very
important for all women and
treatments an assist women regain
their energy levels as well as combat:

• Back pain
• Fatigue
• Infection of the caesarean scar
• Insufficient Lactation
• Mastitis
• Night Sweats
• Postpartum • Bleeding
• Retained placenta
• Stiff Shoulders
---
TREATING SPORTS INJURIES
with acupuncture and Chinese herbs
In sport accidents do happen, we want to get you back on track and on the road to health and recovery.

The initial management for sporting injuries is R.I.C.E. That is, Rest, Ice, Compression and Elevation.
This will help reduce the swelling, inflammation, bruising and pain resulting from the injury.

Acupuncture treatment can help speed up your recovery time, and have you back performing to your best, faster.

As well as injuries, acupuncture is effective in treating musculo-skeletal problems affecting performance, including conditions such as muscle strain, shin splints, and flexibility. Acupuncture is a drug-free treatment that is used by many elite athletes to aid their performance and recovery from injury.
How can acupuncture help?
Acupuncture stimulates your body to produce its own natural pain killers, natural anti-inflammatory and anti-stress hormones.
The greatest benefits are gained by seeking acupuncture treatment soon after sustaining the injury.
Acupuncture will:
Decrease the amount of swelling, inflammation, pain and bruising.
Decrease muscle spasms and the associated pain.
Decrease the healing time dramatically by improving the blood supply to the affected area and assisting with the removal of body waste products causing swelling.
Increase the range of movement especially in the treatment of joint injuries. This may be knees, ankles, fingers, neck, back or shoulders.
Acupuncture may provide additional benefit in healing when used in conjunction with other therapies such as massage.
Drug Free Performance Enhancer.
Acupuncture triggers the internal energy to assist in facilitating the untapped potential that exists in us all.
A wide range of athletes including swimmers, runners and tri-athletes are using the physical and mental stimulation and inner calmness created by acupuncture treatment to help them cross the pain barrier. This barrier is crossed when an athlete generates the hormones known as endorphins to experience euphoric feelings and less pain. This happens usually after an hour of extreme effort.
Acupuncture treatment can get an athlete right up there before the event starts, creating an enormous psychological advantage and allowing performance to be enhanced through the relaxation of tight muscles and increased blood flow.
Acupunctures potential for performance

The Chinese say "where there is blockage there is pain"
acupuncture clears energy that has stopped moving which is the case in sporting injuries.
Muscle pull
Runners knee
Neck strain
Shin splints
Sprained ankle
Frozen shoulder rotator cuff
Lower back strain
Achilles tendon
Tennis elbow
Foot arch Plantar fasciitis
Acupuncture and Massage can help:
Reduce swelling and bruising
Decreases muscle spasm and infl ammation
Releases the bodys natural pain killers (endorphins & opiates)
Speeds recovery by increasing blood supply to damaged area
Improves performance and gives you the edge over competitors
Best of all its drug free
---
Houng specializes in drug free
treatments combined with gentle
massage. This is based on the
philosophy of Chinese medicine
for new born babies and progresses
to children.

Childrens digestive systems are sensitive to
antibiotics. Natural treatments involving massage
techniques with Japanese tools along the
meridians and acupressure points of the child
can quickly treat most symptoms children
present with.


Children respond exceptionally well to treatments
and often do not require many treatments. If a childs
health problems can be resolved or treated in their
younger years, it provides them with a strong
foundation as they grow into adults.

Houngs philosophy is Treat disease as naturally
as possible to build a strong immune system

Houng specializes in treating the following
health issues affecting children:

•Abdominal pain
•Asthma
•Appetite Loss
•Bed Wetting
•Constipation
•Cough
•Diarrhoea
•Ear Infections
•Eczema
•Fever
•Food Allergies
•Hay fever
•Runny Nose
•Sleep Problems
•Tonsillitis
---
BABY MASSAGE CLASSES
Learn Baby Massage in a relaxed and friendly enviroment, with a trained infant massage instructor.
Benefits:
Create special time with your baby
Enhance Bonding with bub
Improve the healthy development of your baby
Strengthen interactions
Provide relaxation
Stimulate the digestive and immune systems
Learn the colic routine to provide relief from intestinal imbalances
Improve sleep patterns
Learn to read your babys cues
---
FACIAL REJUVENATION
with acupuncture
Facial Rejuvenation Acupuncture is also known as acupuncture facelift

This is the natural alternative to the S-lift, Botox and collagen treatments. This luxury treatment involves treating the whole body with the primary focus on the face. Herbs may be combined with treatments to address skin problems and aging signs. A deep tissue massage on the face with pure essential oils suited to your skin type completes the treatment.
By working on the circulation of the face, the metabolism of fluid in your body, we are able to:
Address puffi ness in the face
Increase collagen production
Improve facial color
Reduce double chins
Reduce sagging
Reduce bags under the eyes
ACUPUNCTURE | CHINESE HERBAL MEDICINE | SHIATSU
---
BIOGRAPHY
Houng is an Acupuncturist, Chinese Herbalist and Shiatsu practitioner who holds a Bachelor of Applied Science (Traditional Chinese Medicine).

She has undertaken several overseas trips to Japan and China to further her studies in Shiatsu, Acupuncture and Chinese Herbal Medicine.

Houng Lau is dedicated and passionate in the treatment of womens health issues. She is an educator in pre-natal massage in preparation for labour. She practices Chinese and Japanese style acupuncture. Her techniques are very gentle therefore suitable for those that are sensitive.
---
---