Effective Kinesiology
1/49 May Street
Macleod VIC 3085
Negative emotions
Hypnosis
Acupressure
...
Want to find out my availability, pricing or opening hours? Click on Send Me Details Now to get started.
Clicking on the Send Me Details Now button opens an enquiry form where you can message the practitioner directly.
The Combination of Holistic Kinesiology and Clinical Hypnotherapy
Healing Services
---
The ability to integrate physical and energetic techniques makes for an irresistible combination.

Both of these modalities are completely non-invasive, safe, gentle, and often a lot of fun! I might sometimes suggest we start with Kinesiology Session so that we can get to know each other and I learn a lot more about you this way. Working together throughout the first session with the advantage of the energetic work we can do first - the flower & Gem Essences also providing us with information and beginning the process of release.

I am only facilitating and assisting you in making the changes that you want in your life, you are the one who is in charge. In this work there are no boundaries of time or dimension making anything and everything possible so that miracles and magic can happen!

Below is some information about how we can use both of these healing techniques to help you in your daily life.

Affirmations & Visualisations
---
The mind is very powerful. Emotions can and do influence a wide range of physical changes in the body. Releasing these negative emotions and replacing them with positive ones makes a huge difference to our health and the way we begin to live our lives.

Make a point of listening to your own self-talk, are you constantly scolding yourself when you make a mistake, calling yourself names, being impatient with yourself. Would you treat another person this way? No! Of course not, more than likely you would be very supportive of others, encouraging them, trying to convince them that they can do anything they put their mind to. So why then do we not support and encourage ourselves.Good question isn't it?

Affirmations are a way for us to turn our self-talk into positive statements. Affirmations are thoughts, thoughts have great power and thoughts are like seeds you plant in your mind

The Chakra System
---
Chakra means Wheel in Sanskrit. These are energy centres that are part of our energetic anatomy, which have an affect on our physical body. As with all things in our reality, they are linked to sound, light and colour.

To bring these chakras into alignment and balance helps us to feel healthier on many levels and assists us in understanding the nature of creation and our purpose in it. Sounds heavy but it isn't, it's fascinating and you will learn and understand more about how you relate to yourself and the rest of this complex world we live in, through them.


---
For more information about the best services for your needs or to organise an appointment, just give us a call!
---
See Also...
About Effective Kinesiology
Julie is a fully qualified and Government accredited Holistic Kinesiologist with a Diploma in Clinical Hypnotherapy and 20 years experience. You can feel better quickly and gently in a relaxed and peaceful environment
Clinical Hypnotherapy
Specialising in Providing a Range of Professional Hynotherapy Services to All of Our Clients.
Holistic Kinesiology
Specialising in Providing a Range of Holistic Kinesiology Services to Both Adults and Children of All Ages - For Any Reason!
---
Service categories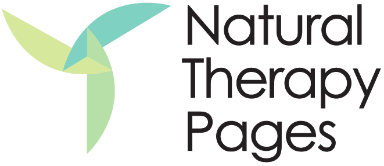 Effective Kinesiology